A van that has all the amenities and space to accommodate all pessengers with a certain amount of comfort, this is the Audi RS99 Transporter imagined by Rostislav Prokop.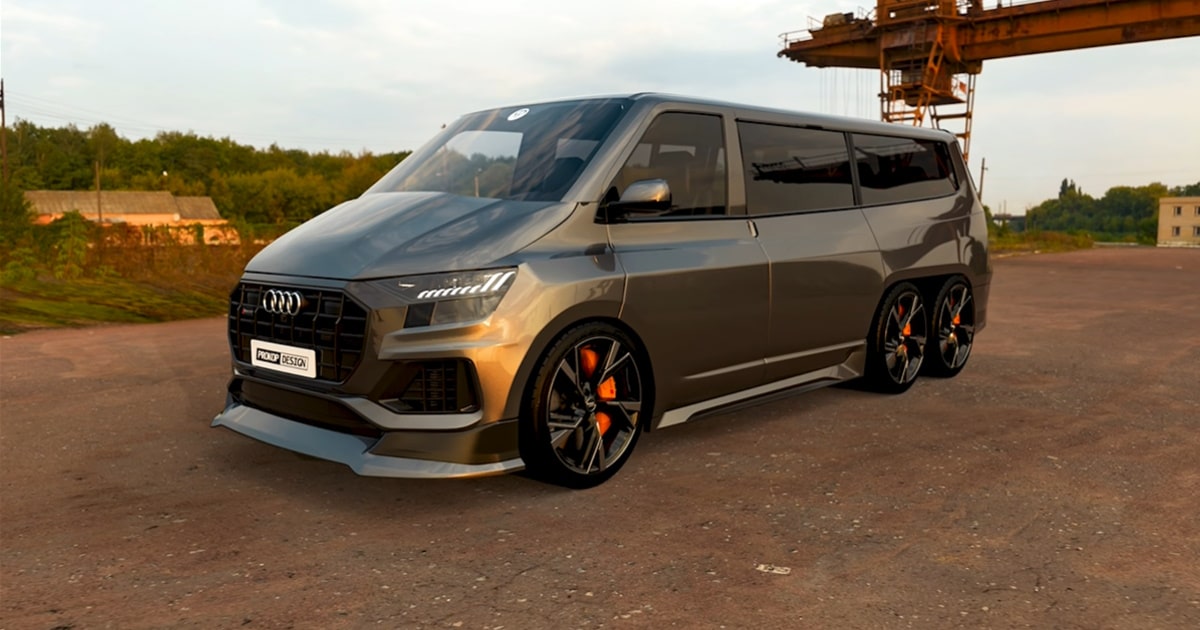 The Audi RS99 is a fictional project by Prokop Design. A vehicle about 6 meters long, with 7 seats and a 4.0 liter turbo engine. Power of 600 HP and maximum torque of 650 Nm. This is obviously a non-real and pure fantasy project.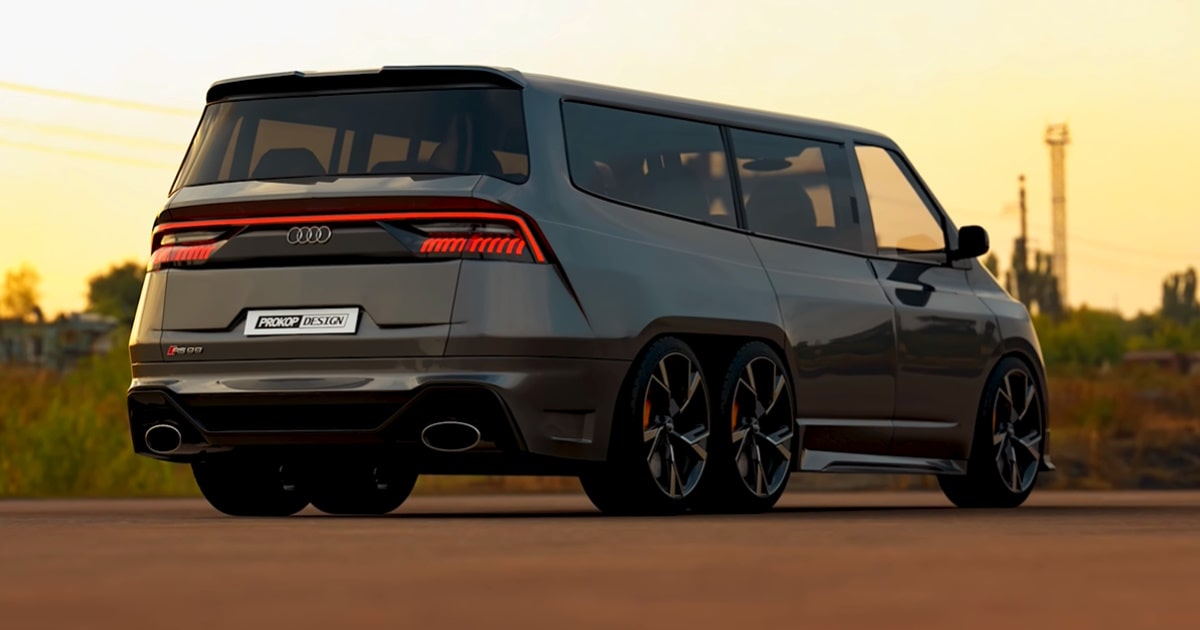 The luxury van features Laser LED headlights, a single-frame front grille with standard black package and Audi Sport details. Huge 21-inch wheels, lowered suspension and specially designed aesthetic package.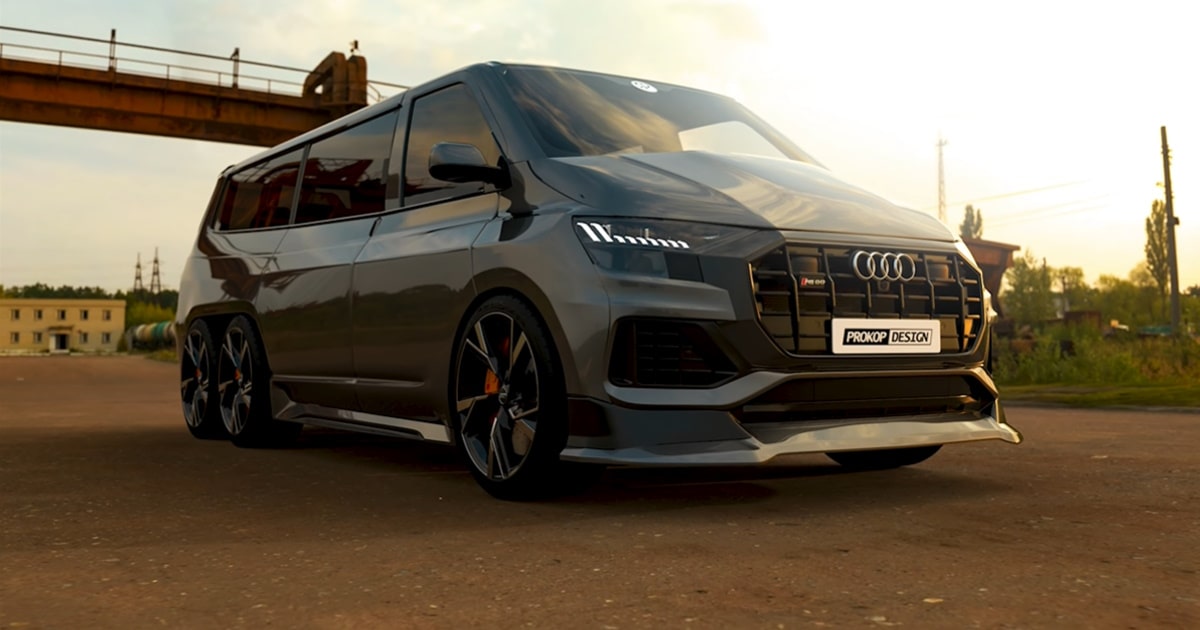 Side skirts, front splitter and rear spoiler for a van that cannot go unnoticed. Tinted windows and interior in perforated Valcona leather .Performance could be really important with a maximum speed of 250 km/h and a sprint from 0 to 100 in about 6 seconds flat , given the mass of about 3 tons.
Advertisement
Digital instrumentation with Virtual Cockpit and double screen for the infotainment system and for managing the climate control, which in such a vehicle could be standard zone panels.
Muscular, angular and with the typical aerodynamic surfaces that Audi prefers on the RS range. With 21-inch wheels and the single rear wheel arch to merge the double axle, it also gains more dynamism in the side view. The designer has succeeded in imagining a monolithic and solid-looking vehicle , but with traits that repress its racing spirit.