Omphalos Hydrogen Truck is a futuristic concept truck that collects all these microplastics while on the road through its 12 wheels. Designed by Cheolhee Lee and YU ID, the tread of each tire has vent holes, thanks to its unique structure that narrows as it goes inward, any microplastics can be absorbed and kept inside a capsule, inside the hub unit.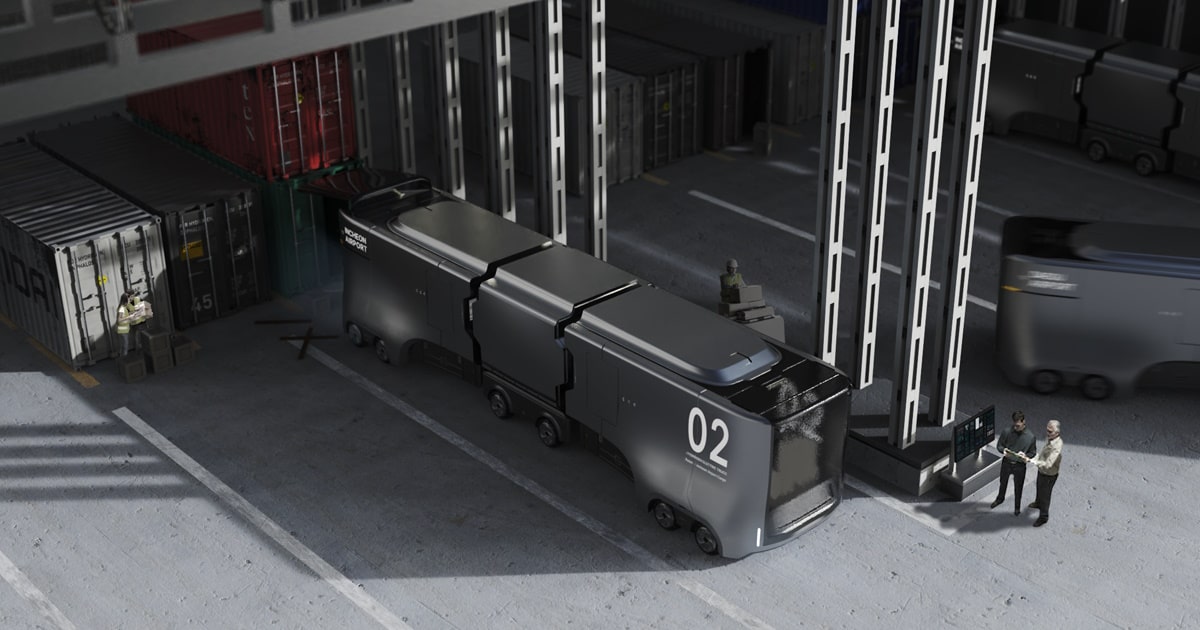 By choosing hydrogen fuel to power these microplastics collecting vehicles, the Omphalos can operate continually, all day and night if needed, with only brief minutes-long refuelling sessions when required.The hydrogen fuel propelled Omphalos is used for the storage and transportation of goods and packages in airport hub ports.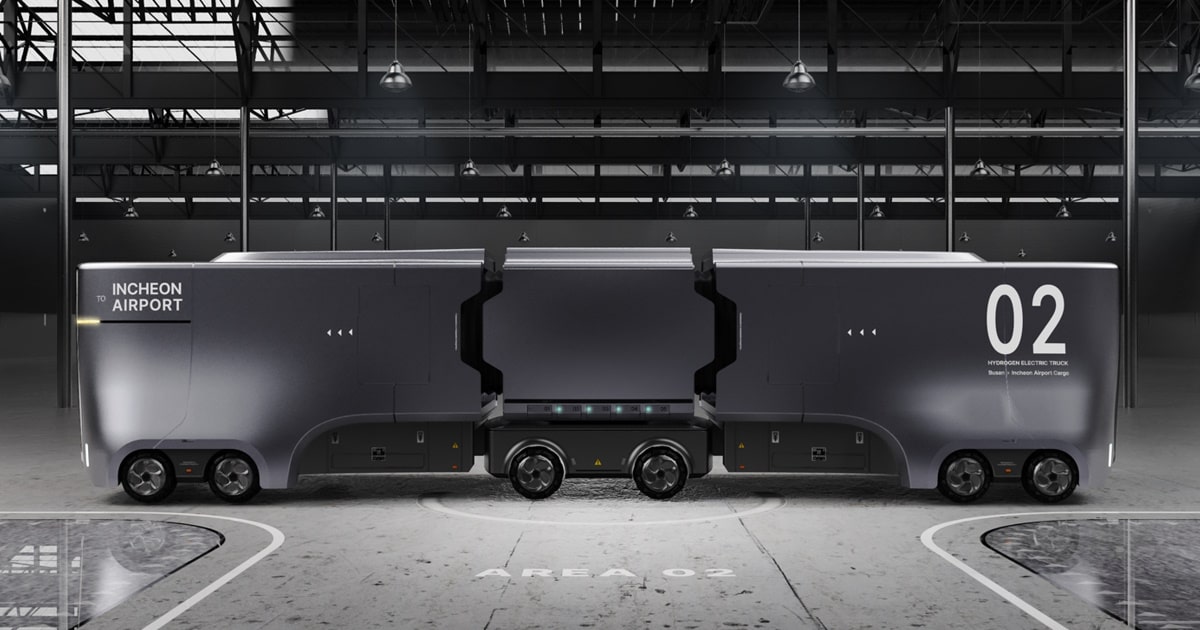 It was designed to operate autonomously, without the requirement for a human operator aside from the loading and unloading processes on either end of its journey.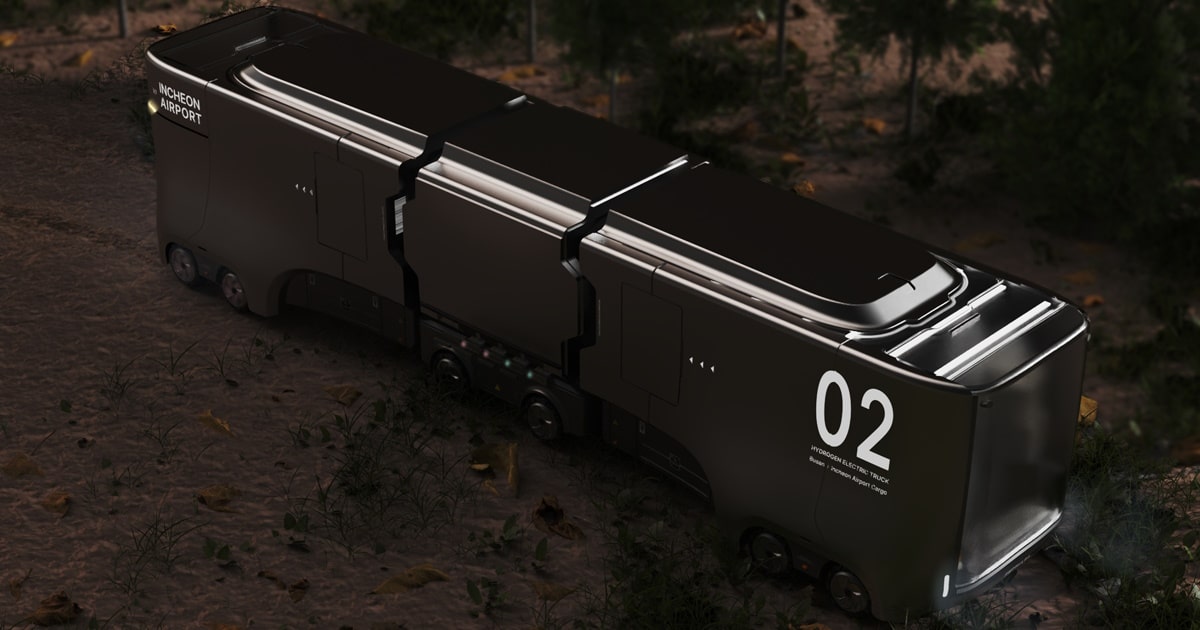 Once the capsule is full, the LED lights up through the tire sidewall to let the driver know it's time to replace it.It is capable to absorbs fine dust in the air, contributing to reduce air pollution in city streets.
Advertisement
All collected microplastics are released into the central hub inside the vehicle, it is then discharged and reused as hydrogen energy through plasma technology.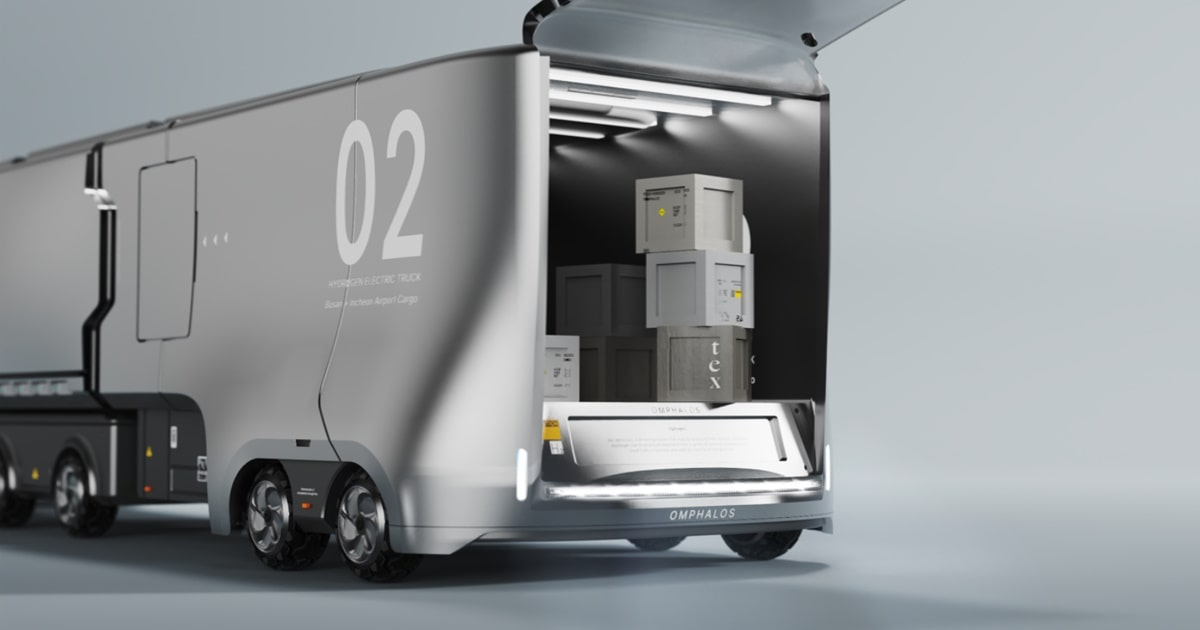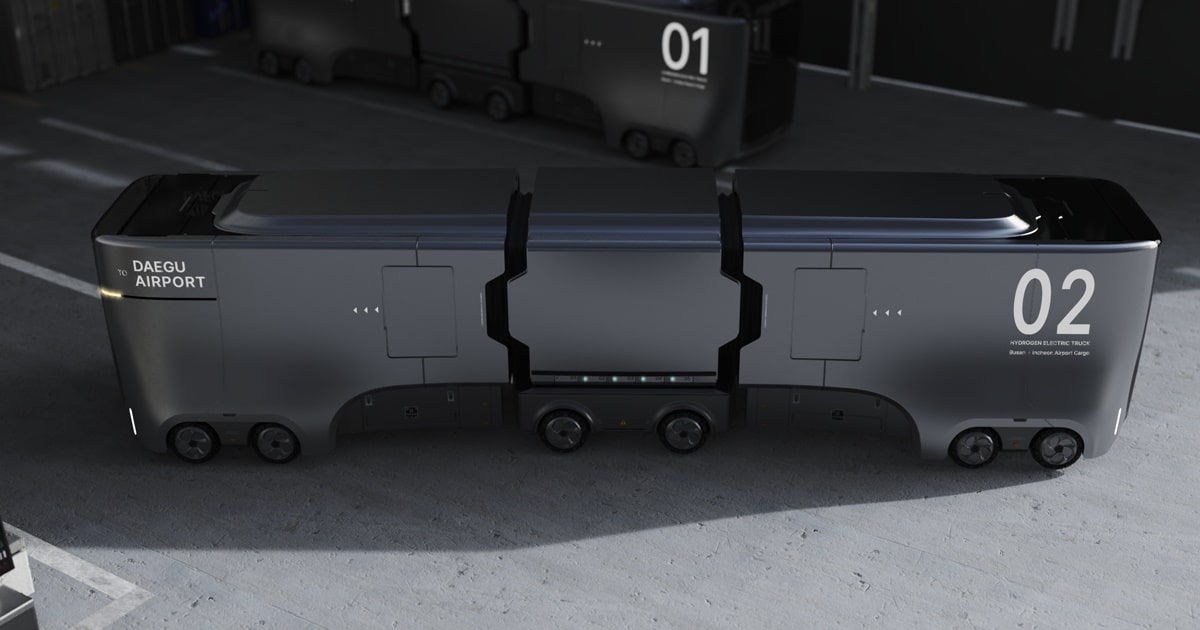 Designed with a symmetrical shape, Omphalos has a central part that serves as the hub of the hydrogen battery. The main focus of this project is to contribute to the development of hydrogen fuel as well as solve our environmental issues.