How nuts do you need to be to create fully working bicycle out of 147 nuts?The Q, a science-based channel that seems to love experimenting with the boundaries of what defines a bicycle.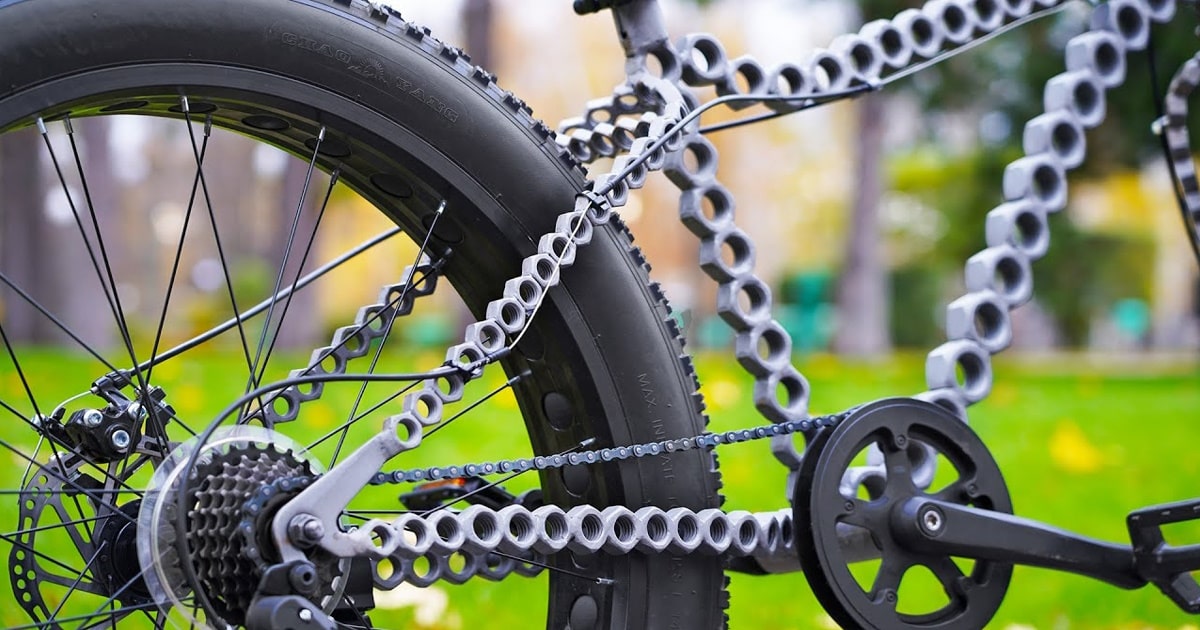 The Q went completely off-the-wall with this build, though, constructing a bicycle frame out of 147 nuts. He started by laying out the nuts on a table and arranging them into a standard frame shape.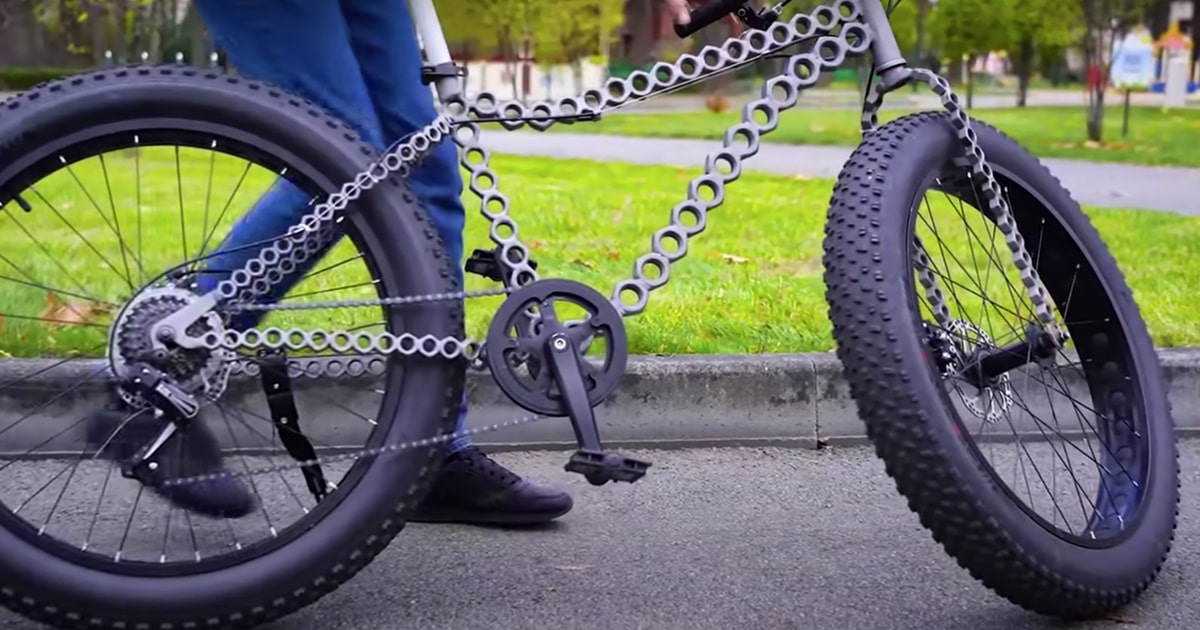 He then ran a current through the metal parts and welded them together. To be honest, the finished product actually looks pretty cool.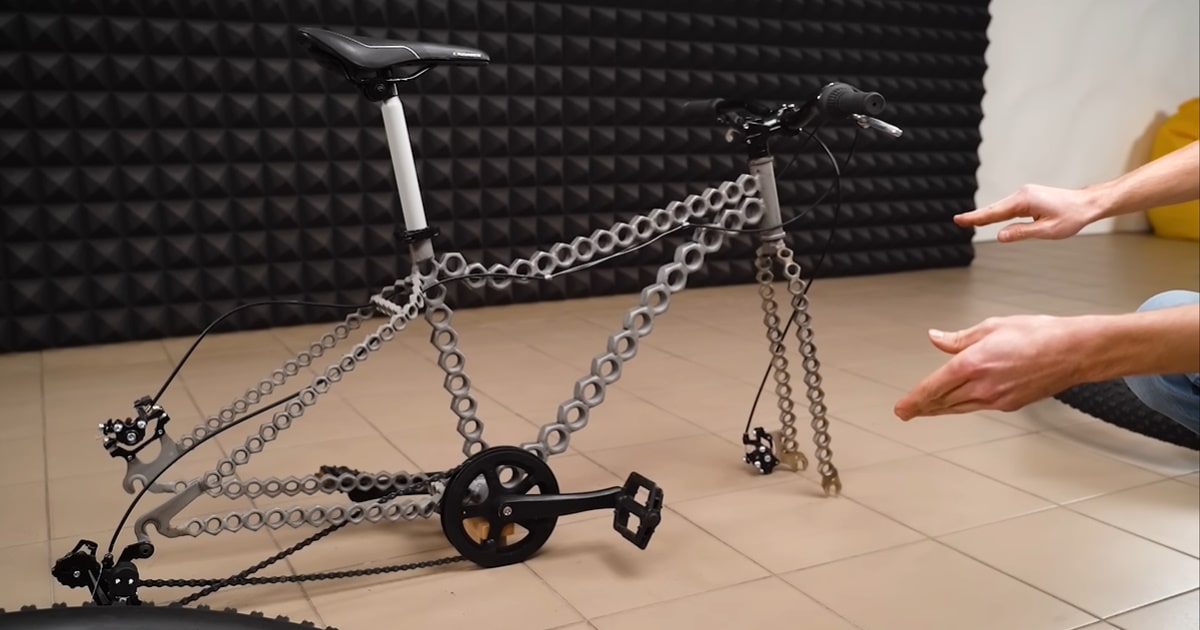 The front and rear dropouts are made of sheet steel, and the bottom bracket, seat post mount, and headstem are all made of steel tube. After welding, the bike was given an attractive coat of grey paint.
Advertisement
It was then laced up with the usual running gear and given a set of chunky mountain bike tires.
If this plus bike had been posted on a brand's social media, it could easily pass for a new style of ultralight frame.The end product is a slick-looking, hole-riddled bike that is fully rideable.