This self-converted tiny home isn't so tiny with massive tires, two 12ft slide-outs, and 2600 watts of solar. This family of five stepped out of their comfort zone and now lives full-time in a 1998 Military Stewart and Stevenson.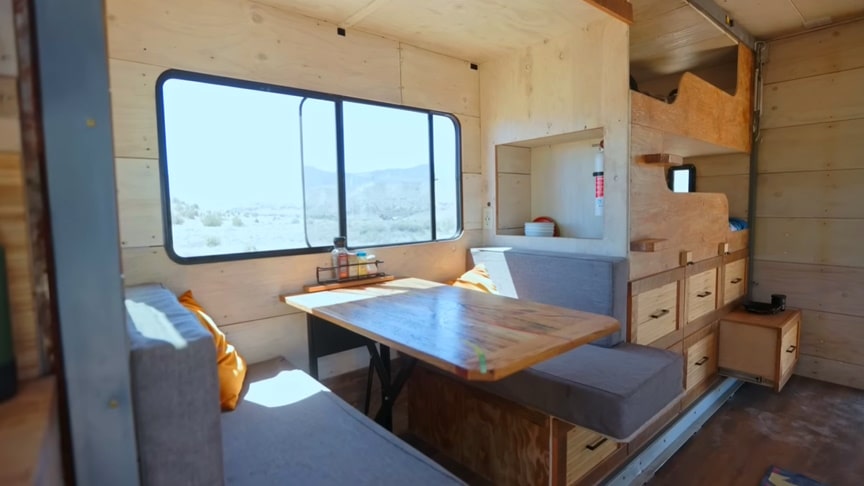 image: Tiny Home Tours
They can comfortably be off-grid for eight days with a total of 105 gallons of fresh water, a diesel heater, and extra material stored in the trailer they tow.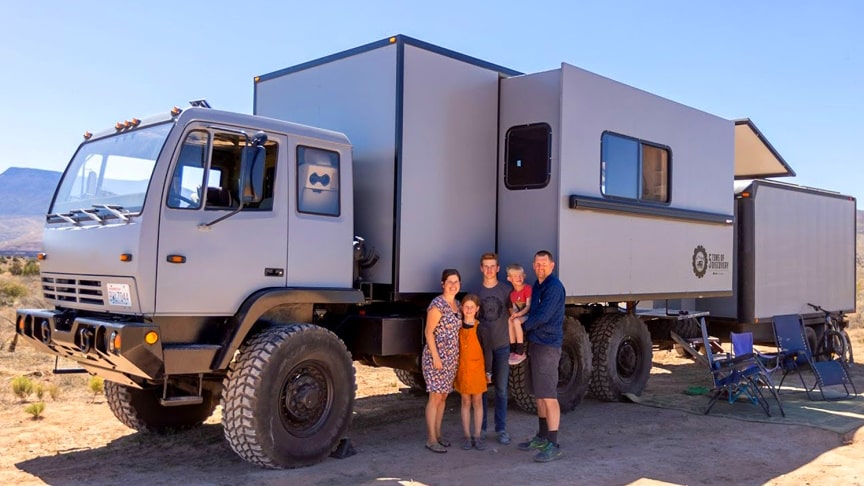 image: Tiny Home Tours
A convenient passthrough connects the cab to the living space for easy access. The kitchen has a residential four-burner stove/oven, a decent fridge, and a dining table that suits the entire family.
Advertisement
The lighting was essential to keep this monster rig bright, so they installed several large windows and overhead skylights.
Spending a total of $80,000, this family doesn't regret a dime paid for the reward of quality time and new adventures!