This portable desalination kit will make short work of converting saltwater to freshwater by capturing steam. The steam is concentrated through cooled, copper coils and the result is pure, distilled water.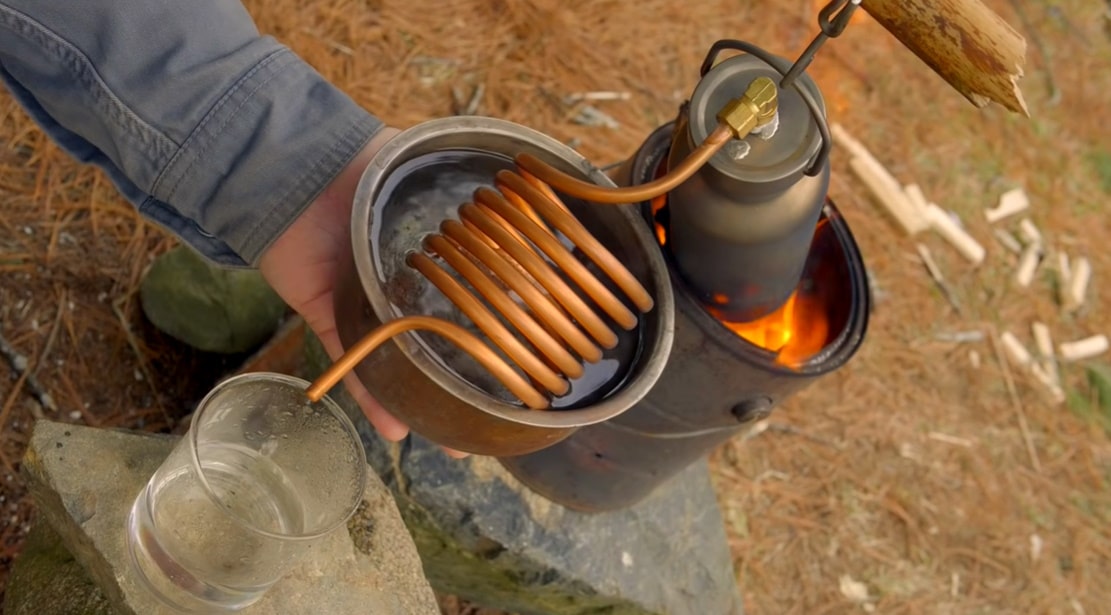 In this video I show how to make a simple distillation kit from a water bottle that can be used to make fresh water from ocean water.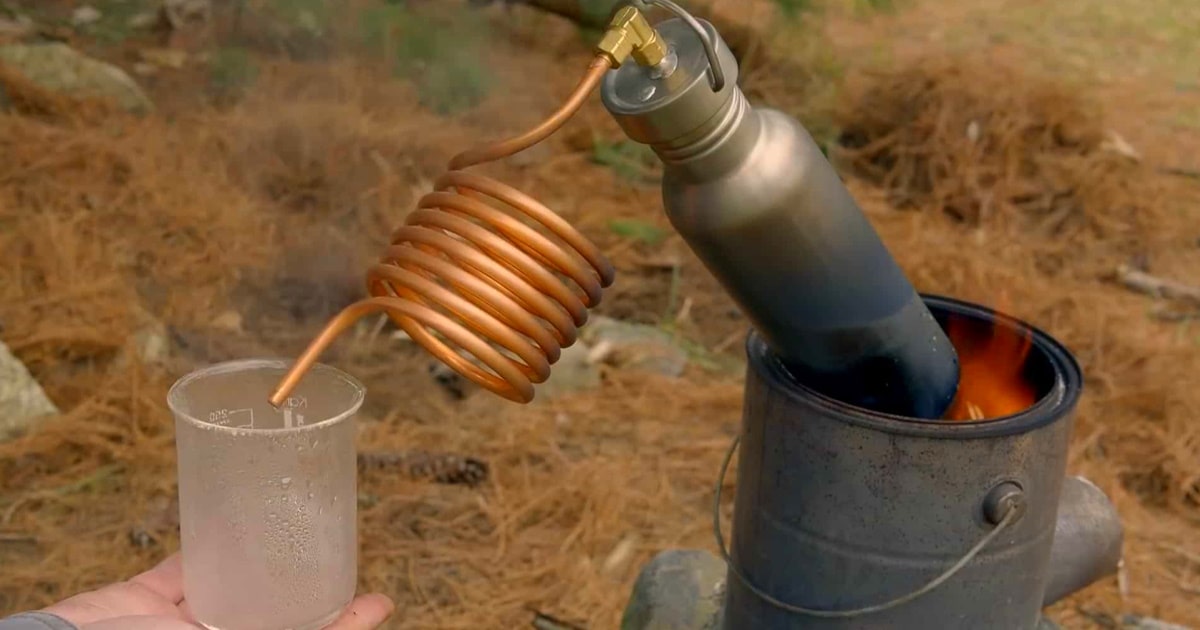 Any steel container could work for this project. I almost used a small stainless steel food container, but decided a water bottle was a more practical object to carry.
Advertisement
To build a desalination unit, you will require some basic materials that are easy to find. These materials include a simple non-insulated stainless steel bottle with a steel lid, copper tubing, a stove or heating source, a bottle for collecting the condensed water, a soldering unit, and a right-angle compression fitting.
The condenser of this desalination unit is made from one-quarter-inch copper tubing, which is a highly efficient material for conducting heat.When heated, seawater or other saltwater sources will produce steam, which can be captured and condensed into clean, drinkable water using this setup.