The Q, who previously replaced his bicycle wheels with running shoes, took his creativity a step further with giant circular saw blades. He carefully removed the tires and the spokes from the original wheels and engineered the entire bicycle to handle such heavy and sharp blades.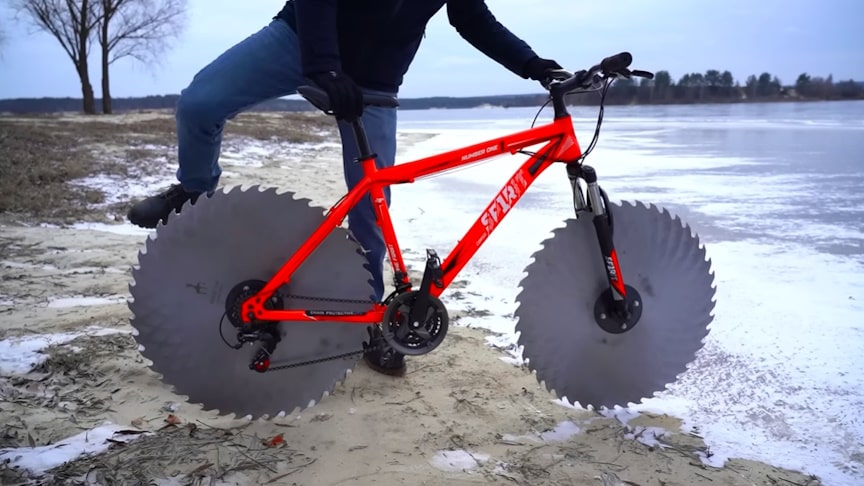 source-image: The Q
The Q takes the wheels off of a mountain bike, disassemble them, and modify the hub so that it could have a roughly 26-inch circular saw welded to it.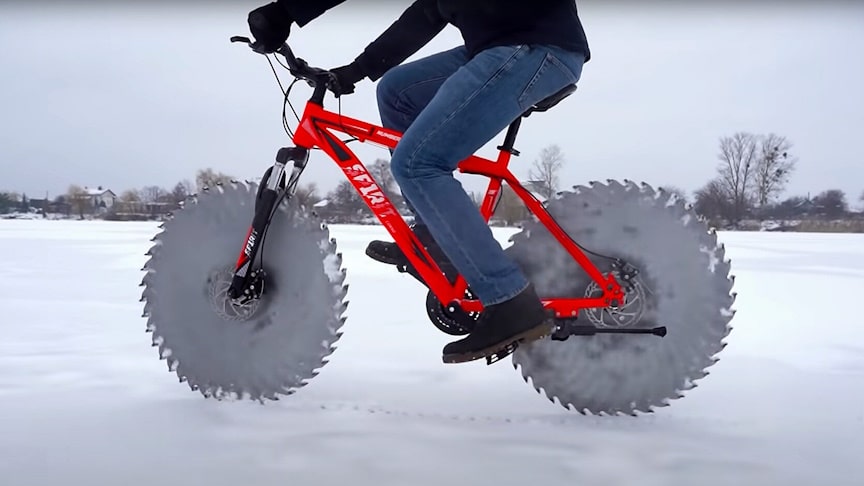 source-image: The Q
The road bike's rear cassette was first broken down into its individual components in order to then be welded and fitted for the incoming circular saw blades.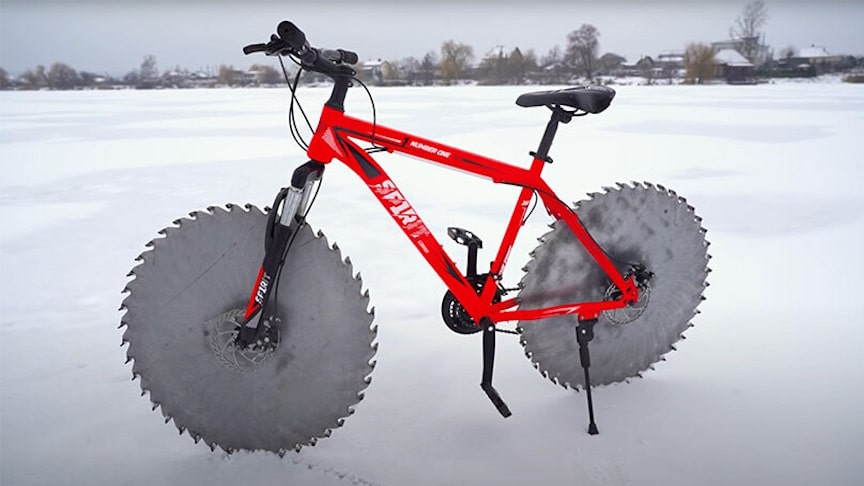 source-image: The Q
Placing the round saw blades between the bike's rear chainstays, the bike's original chains accommodated the new saw-tires with help from a welded disc wheel.
Advertisement
He then took the bicycle out onto a frozen lake to see if he could ride it across the ice. The first try didn't work, but after he sharpened up the teeth a bit more, the second one was a complete success.
On the first try, the saw blades are a little too sharp for the ice, so he welds wider tabs onto each tooth to gain some forward thrust. Watch as he glides over a frozen lake on his icy cycle without a care in the world.