Toyota has released outline details of a new Concept-i series of vehicles that use artificial intelligence (AI) to understand their drivers, allowing people and cars to become partners who can learn and develop with each other. This vision for future mobility will be revealed at the Tokyo Motor Show with three Toyota Concept-i models designed to meet different personal transport needs.
source.image: toyota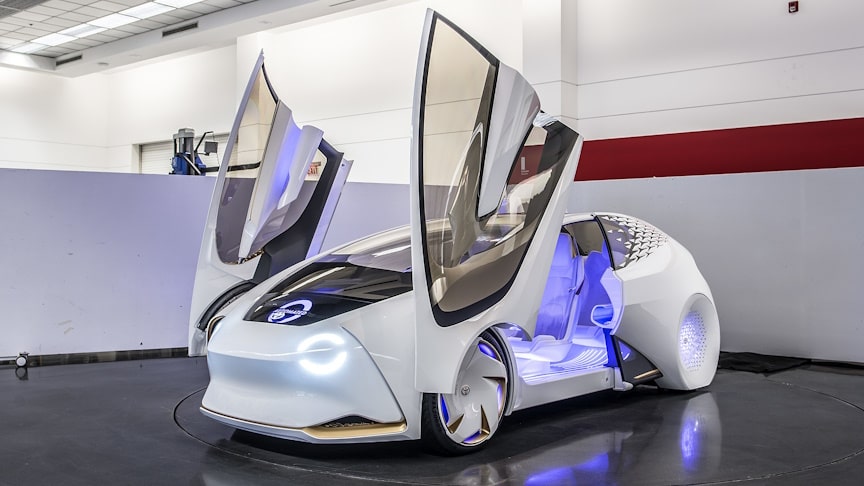 source.image: toyota
The Toyota Concept-i interior is very space age. Very futuristic. And very, very white. Full of soothing lights, padded seats, comfort, carbon fibre and a minimalist vibe, Concept-i has emotion sensors and an interactive interface that is not only the body of the car but also the mind and soul.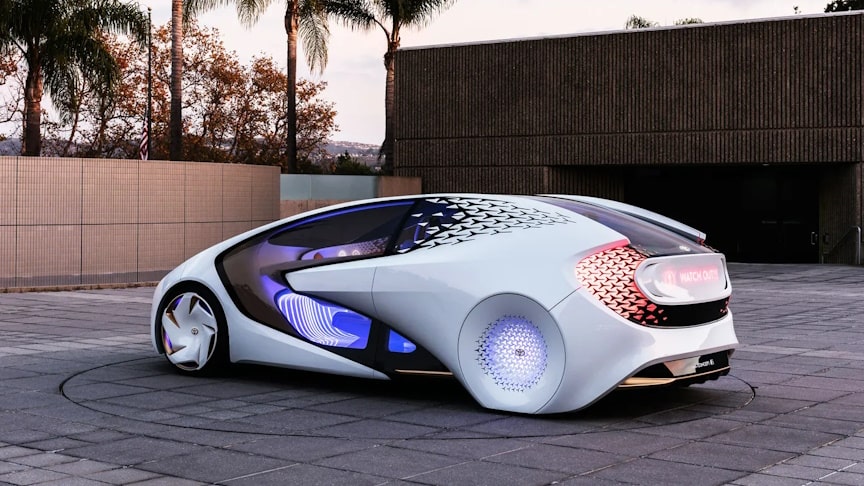 source.image: toyota
The Concept-i RIDE has gull-wing doors to provide easy access and an electric seat that slides to the entrance so that people who might feel uneasy moving between their wheelchair and the car can make the transfer with ease. The opening/closing of the doors accommodates loading and unloading of the wheelchair, which can be easily stored in the rear thanks to the seat design.
Advertisement
The vehicle is controlled using a joystick instead of a steering wheel, accelerator and brake pedals, and its compact dimensions make it easy to navigate in and out of single-car parking spaces. The emphasis has been placed on ease-of-use when driving, stopping or parking.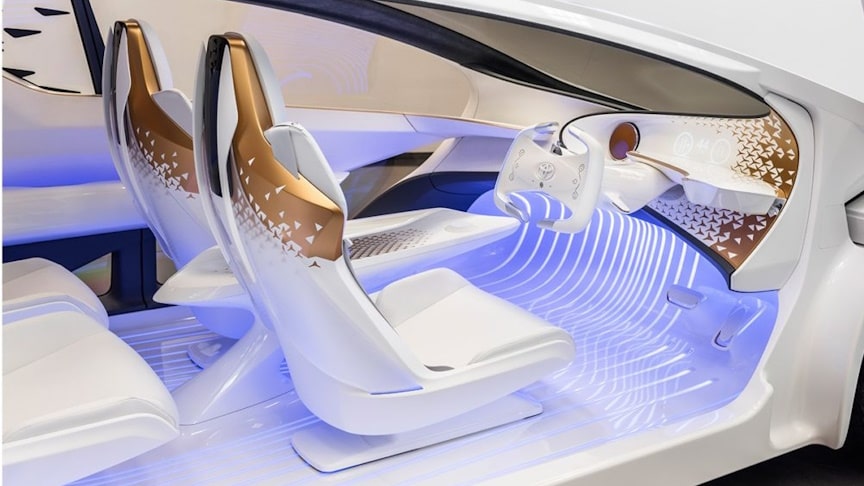 source.image: toyota
The AI Agent, a feature of all the Concept-i series vehicles, is positioned on a large display in the instrument panel. It actively presents information to support and enhance journeys, such as details of facilities with access provisions for disabled people.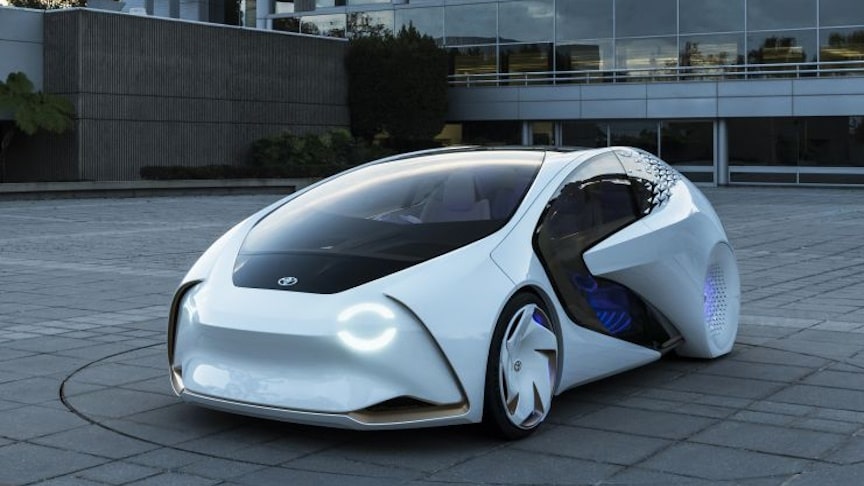 source.image: toyota
Concept-i can engage in conversations based on its understanding of the driver's mood and preferences. The car suggests topics of interest, creating a new style of two-way, free conversation. It can also create an "emotion map," periodically charting the driver's emotional state and GPS information.
Using the information it gathers on individual emotions as big data, the Concept-i series can suggest new, enjoyable routes as slight detours from planned journeys.For all its attention to user experience, Toyota made no mention whatsoever about a powertrain for this vehicle—not a crucial consideration, evidently.
Principal specifications
Length/Width/Height (mm): 4,510/1,830/1,475
Wheelbase (mm): 2,700
Seating capacity: 4
Powertrain: All-electric (EV)
Cruising range: Approx. 300km