A mobile house in which you can live and work while you travel on the energy of the sun. Stella Vita makes you completely self-sufficient and independent. This gives the freedom to go wherever you want, without burdening the environment.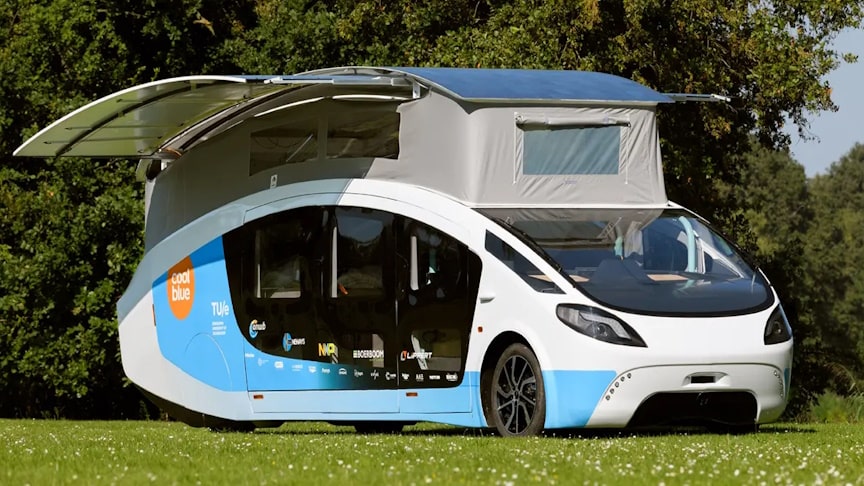 source-image: solarteameindhoven
Stella Vita generates energy through solar panels on the roof and uses this energy for both driving and living. You have influence on the distribution of energy.Stella Vita measures 23.6 feet long and nearly 7 feet wide in folded travel mode. When the SEV is parked and unfolded, it expands to 14.4 feet wide. Due to its cool pop-up roof, the interior height extends from 6 feet folded to 8.3 feet unfolded.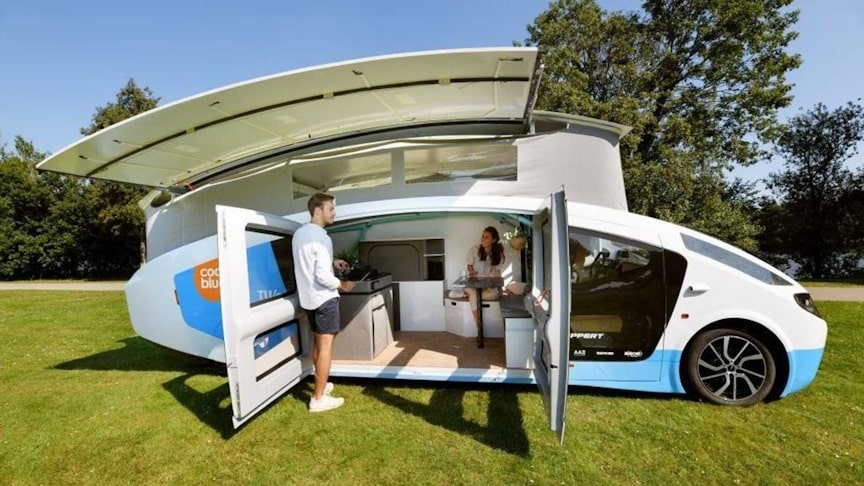 source-image: solarteameindhoven
Powered by a 60KWh Lithium-ion battery, it takes two to three days for the Stella Vita to recharge while parked with the roof fully extended. Although its range indicates only 453 miles on a single charge, this SEV campervan can cover over 1,000 miles on 100% solar energy.The group behind Stella Vita is called Solar Team Eindhoven. They describe themselves on their website as a team of 16 enthusiastic and ambitious students from the Eindhoven University of Technology in the Netherlands.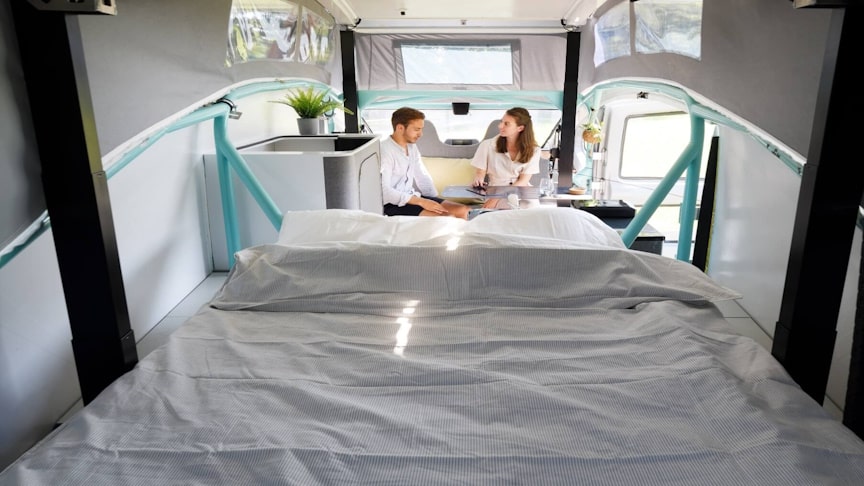 source-image: solarteameindhoven
By creating an innovative, energy-efficient solar vehicle, we want to inspire the current market and society to accelerate the transition to a sustainable future – in both mobility and energy. In order to provide the necessary space for sleeping, cooking and eating, the vehicle has a lifting roof.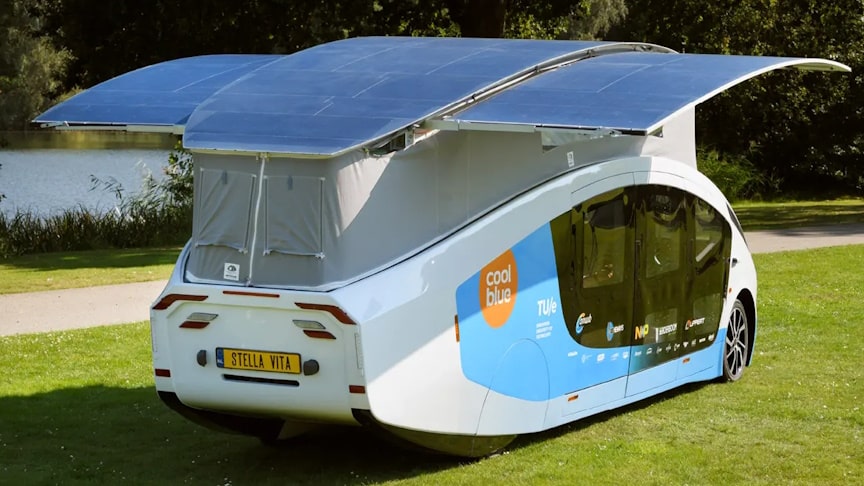 source-image: solarteameindhoven
The lifting roof is folded down when the vehicle is driving to reduce drag. However, when stationary and charging the complete roof will be raised. This creates a much larger and more comfortable space to live in.
Advertisement
When the roof is raised, extra solar panels can be slid out on the sides. As a result we can double the surface area of the solar panels. So, the lifting roof has two important functions for energy efficiency.A kitchen, bed, sofa, shower and toilet ensure that you can live on the energy of the sun without any limitation.
The interior is designed to blend in perfectly with nature. The large French windows give the feeling of being outdoors and the colours in the interior are chosen to match the colours of the outside. The living space is arranged in such a way that you can cook from both inside and outside. Because of the light furniture, it is easy to move it outside, making the transition from indoor to outdoor living easy.