Čechie as it was known domestically, was a Czechoslovak motorcycle manufacturer from 1924 until World War II. Almost all aspects of this distinctive motorcycle were designed by Albin Liebisch.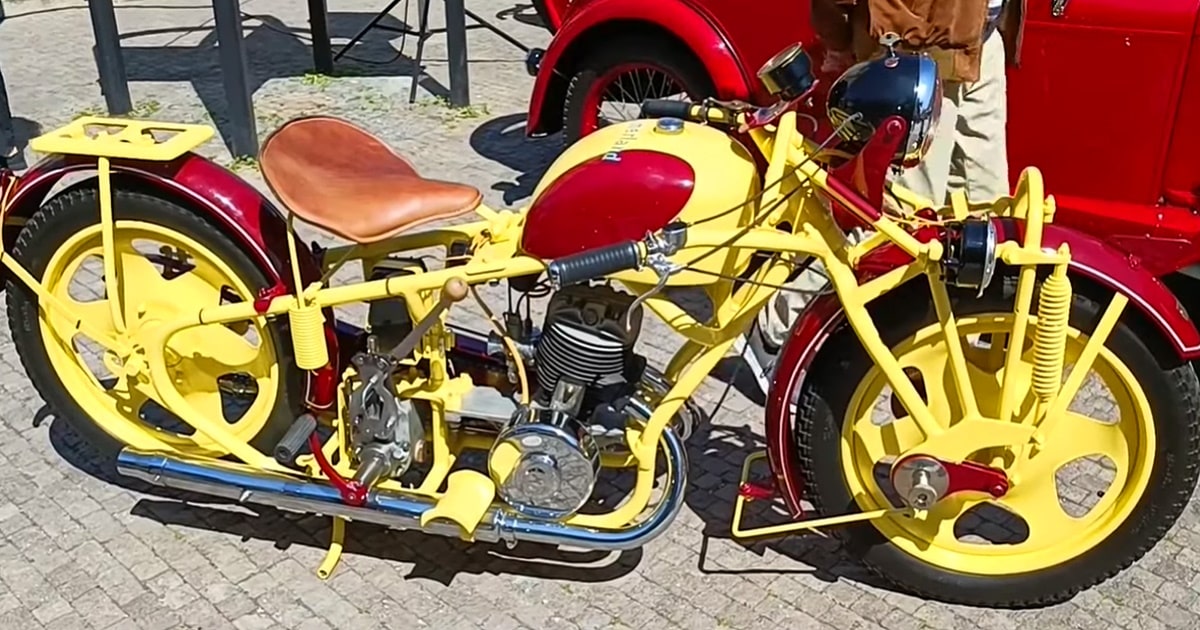 Including the extremely long, all-welded tube-frame chassis, the built-up leading-link front forks, and solid cast aluminum wheels, which were an industry first, not widely adopted until the 1970s.
The overhead valve single-cylinder engines were typically 600 cc (37 cu in) with a bore and stroke of 78 mm × 120 mm (3.1 in × 4.7 in). The Böhmerland was produced in several wheelbases; a two-seat Sport, a 3-seat Touren, and a 4-seat Langtouren.
Advertisement
An experimental machine built for the military seated four soldiers, and used two gearboxes, with the rear operated by a passenger, giving 9 ratios. The Langtouren model is notable for having the longest wheelbase of any production motorcycle, 3.2 metres (10.5 ft).