Introducing the Tardigrade – The world's first moon concept motorcycle. Inspired by future and past adventures to orbit, Andrey Fabishevsky visualized a lunar concept motorcycle back in 2020.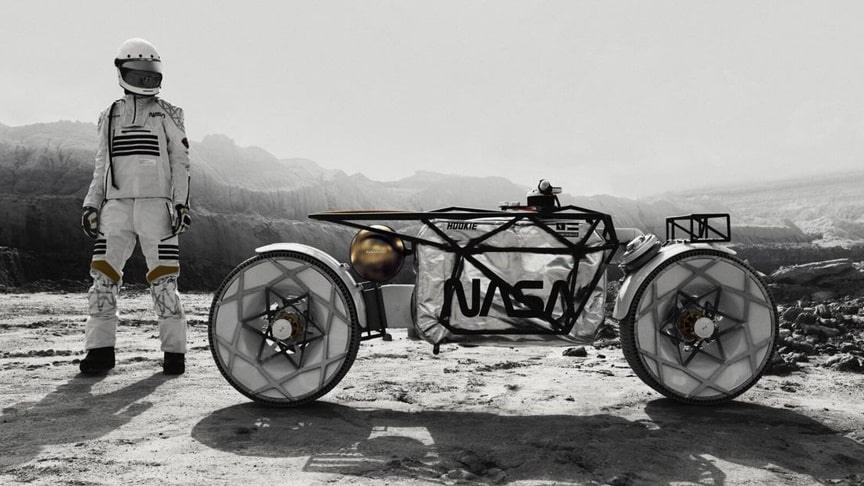 source-image(PrtSc): hookie-tardigrade
The Tardigrade Motorcycle is build to explore the moon's surface and beyond. The passenger can carry different types of equipment and with a speed limit of 15km/h (9 mph) it has a battery range for almost 110km.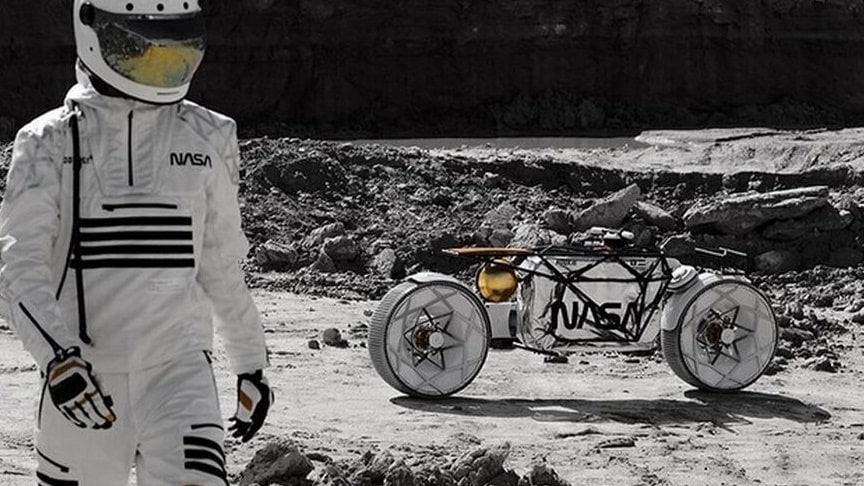 source-image(PrtSc): hookie-tardigrade
A combination of ultra lightweight materials and changeable airless tire pieces allows the Space-Crew to tackle any obstacle on its mission. It was a vision with hurdles. But we proofed it.
source-image(PrtSc): hookie-tardigrade
It takes a Multinational Team of Professional Dreamers to bring the vision of an individual creative to reality. Everyone involved wanted to move into the same direction.
Advertisement
Borders, language, origin didn't matter, because the same dream was shared – building something bigger, even though it's just a "motorcycle".
The Tardigrade represent an atmosphere of adventure and departure. Daring to question the status quo, our small but highly motivated team has created something truly unique. Everyone is proud of that, for a reason. Because it is only to the imagination of Hookie that we are much closer to a cosmic driving experience between lunar craters and space stations.