The world's first electric and self-propelled container ship – Yara Birkeland – has departed for its maiden voyage in the Oslo fjord.We are proud to announce that Yara Birkeland, the world's first fully electric and soon to be autonomous container vessel with zero emissions to be put into operation.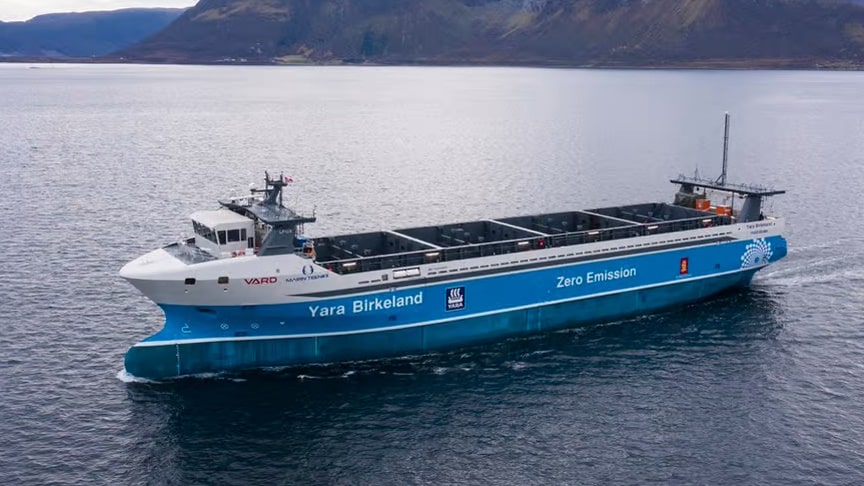 source-image: yara
Yara and technology company KONGSBERG teamed up with the ambition to build the world's first autonomous and zero-emission container vessel.With key collaboration from KONGSBERG, VARD and Enova SF, this project shows how through join efforts, we have developed a world-leading innovation that contributes to the green shift.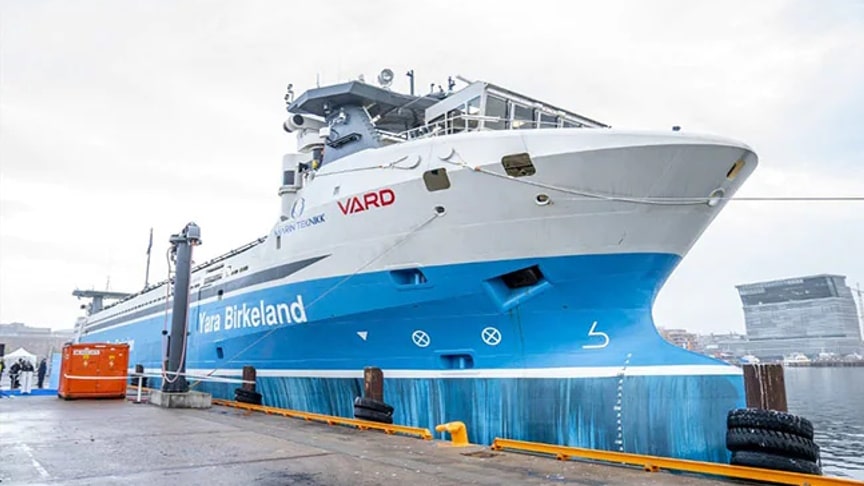 source-image: yara
With the aim of reducing diesel-powered truck haulage by 40,000 journeys a year, Yara Birkeland will reduce NOx and CO2 emissions, improve road safety, reduce road dust formation and reduce traffic noise while transporting fertilizer from Yara's factory in Porsgrunn to the export port in Brevik.
Advertisement
Yara Birkeland is 80 metres (260 ft) long, with a beam of 14.8 metres and a depth of 12 metres. It has a draught of 6 metres (20 ft). Electric motors driving two azimuth pods and two tunnel thrusters.
Batteries rated at 6.7 MWh power the electric motors, giving it an optimal speed of 6 knots (11 km/h) and a maximum speed of 10 knots (19 km/h). It has a capacity of 120 TEU. Costing $25million (NOK250 million) it is designed by Marin Teknikk, with navigation equipment by Kongsberg Maritime.