Park on the street like a car, sleep anywhere like a mini camper, the Wingamm Osai 540 camper van is slick looking, compact, yet filled with features.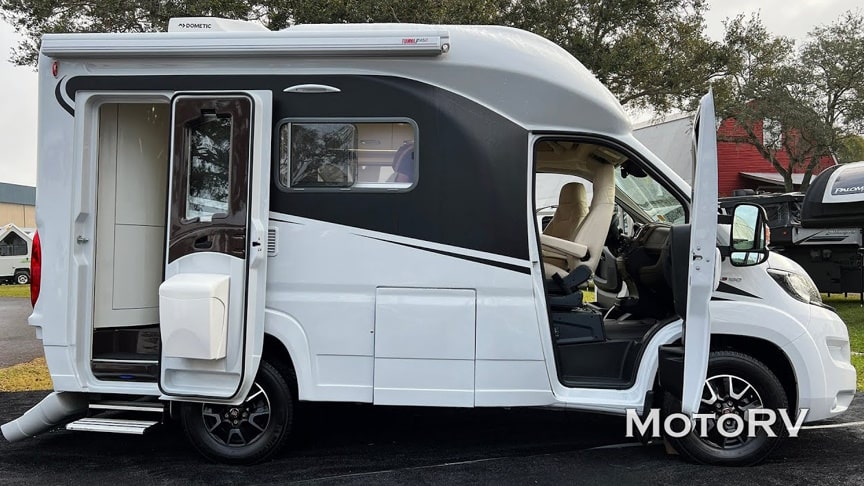 source-image: MotoRV
It is built on a Fiat Ducato base and features a fiberglass monocoque body for excellent insulation and fuel efficiency.The Ducato 140 hp diesel engine has some nice power and towing capabilities.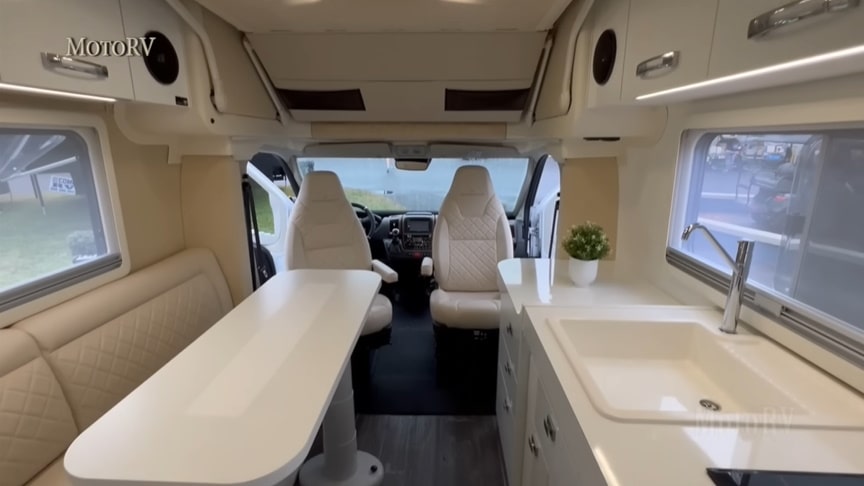 source-image: MotoRV
A unique and refined look packed in small dimensions (less than 5.5m: smaller than an SUV or VAN) dedicated to the itinerant, curious, modern couple, who shuns banality and wants to tackle every trip without compromise, to discover the villages and less conventional destinations.
Advertisement
Thanks to the small size and aerodynamics of the monocoque in fibreglass driving comfort is unmatched, especially on long journeys.In the inside there is a kitchen area with a 2-burner range and flush-top lid, and a steel sink with a lid/cutting board, a 3.8 cu ft trivalent refrigerator.
An L-shaped seating group on the driver's side, together with the rotating pilot's seats and an oval, sliding table, forms a living and dining room for up to 6 people.It is also equipped with the Patented Wingamm double longitudinal drop-down bed with wooden slats and a memory-foam mattress.The bathroom area has a toilet and a sink.