With the highly stable steel structure, fully electrical tilting capabilities, LED / RGB lighting and much more, the newly developed Scorpion shape chair IW-SK by Imperatorworks is the future of high-end home and office ,and gaming computer work environments.
source-image: imperatorworks
It offers functions that enable the user to experience unprecedented comfort and quasi total immersion through strategically positioned monitors, audio system and accessories.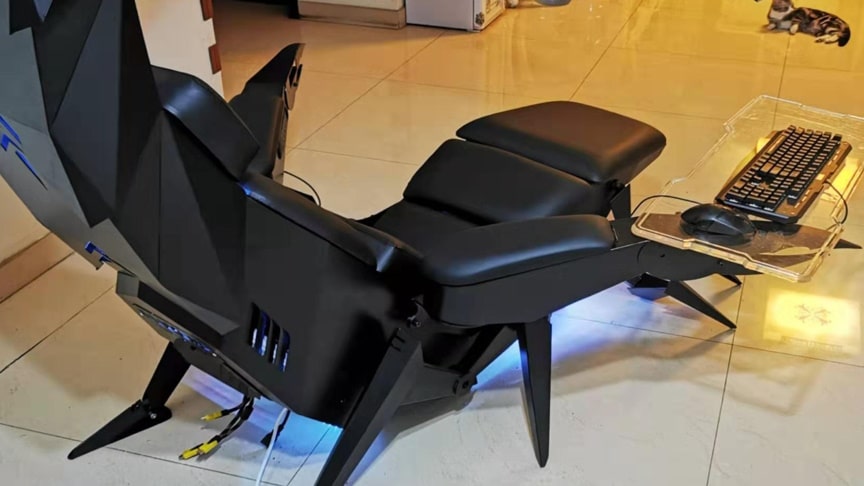 source-image: imperatorworks
The result is a complete computer office, ergonomically optimized, with a minimal footprint that improves overall performance and productivity and health and comfort.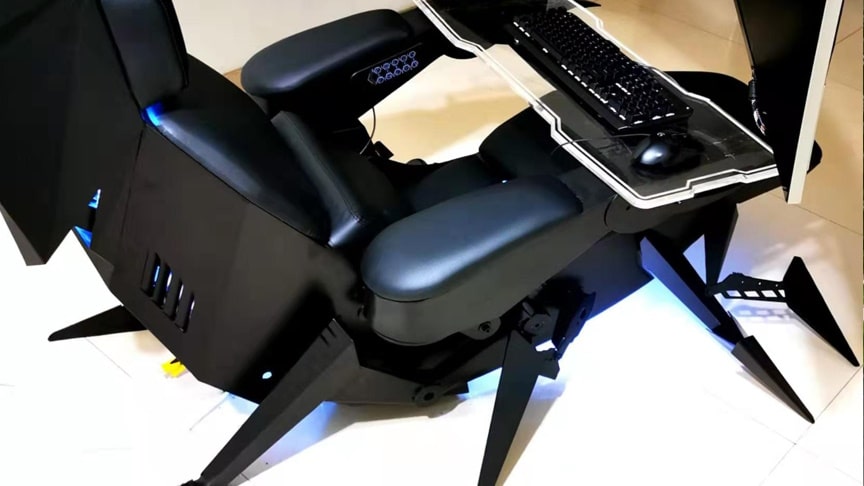 source-image: imperatorworks
Sitting on our chair can help a lot for relieving health problems like lower back pain, herniated discs, sciatica, and neck pain and also enhance performance and viewing effects.
Advertisement
Equipped with Luxury feeling reclining chair made with high density Mold Shaping Foam and superior quality PU leather with very comfortable texture, electrical recline to 128 degrees, and more to 160 degrees for flat position for user.via: Imperatorworks
To get in and out of the workstation easily and to adjust the height and distance of the monitor(s), use the electrical upper section lifting and lowering controls. For the utmost comfort and to partially relieve back pressure, the station will tilt backward up to 170°degrees ( Flat position ) ,multiple seat and leg rest adjustments are also controlled by handy size control panel.