Renault presented a new concept car in Rio, Brazil,the Renault Niagara is a compact pickup with an adventurous stance, featuring an E-Tech hybrid 4×4 powertrain.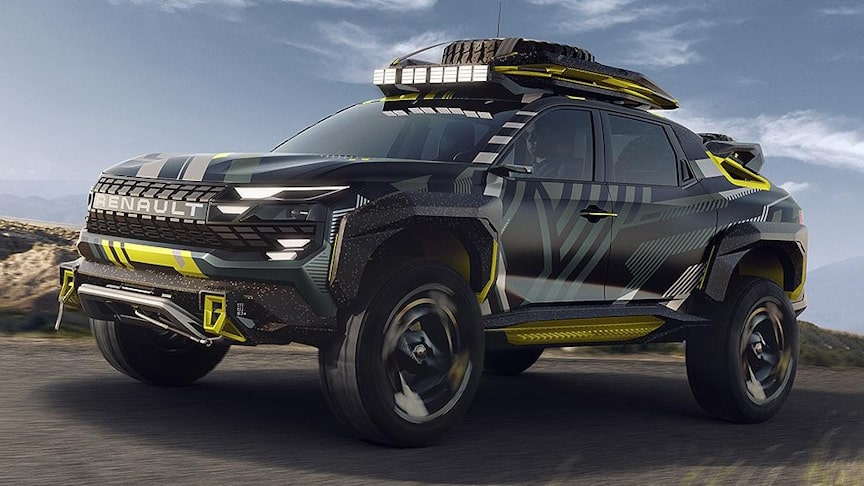 source-image: renault
With a distinctive personality that symbolises Renault's values, Renault NiagaraConcept features generous, sweeping lines and sculpted details and finishes in a vehiclethat is both robust and contemporary. Where emotion and technology meet Pixel Art.Inspiration and values; reliability and strong tech credentials with its new lighting signature.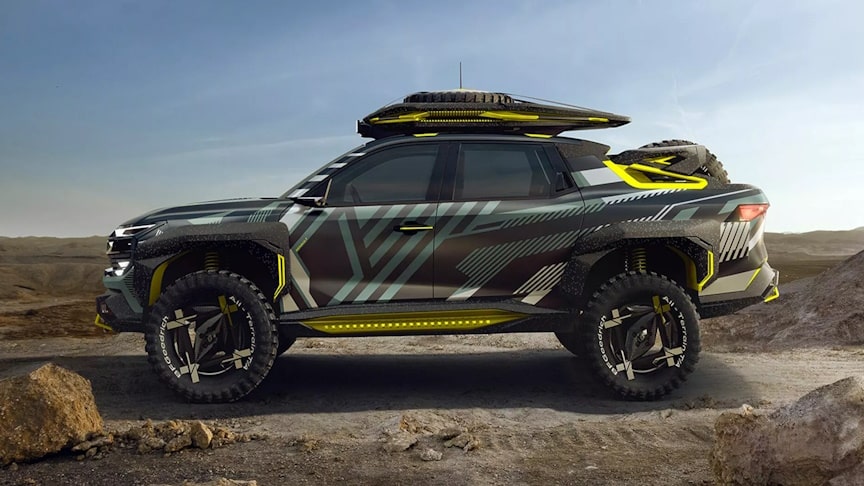 source-image: renault
From its rugged skid plate (the protection mounted under the front bumper) to its longtravel suspension providing cushioning even on uneven roads, along with large clearanceangles and broad shoulders, the Z1312 concept car embodies all the physical and technicalcharacteristics of a sturdy, dynamic, and sporty pick up.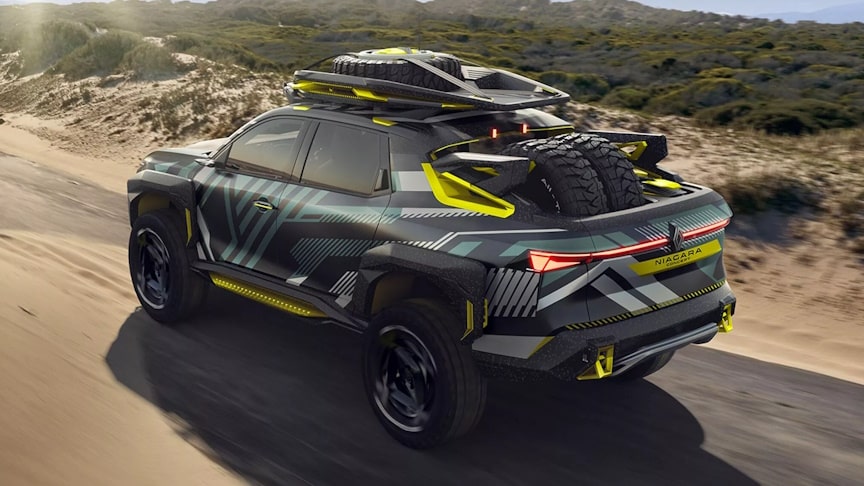 source-image: renault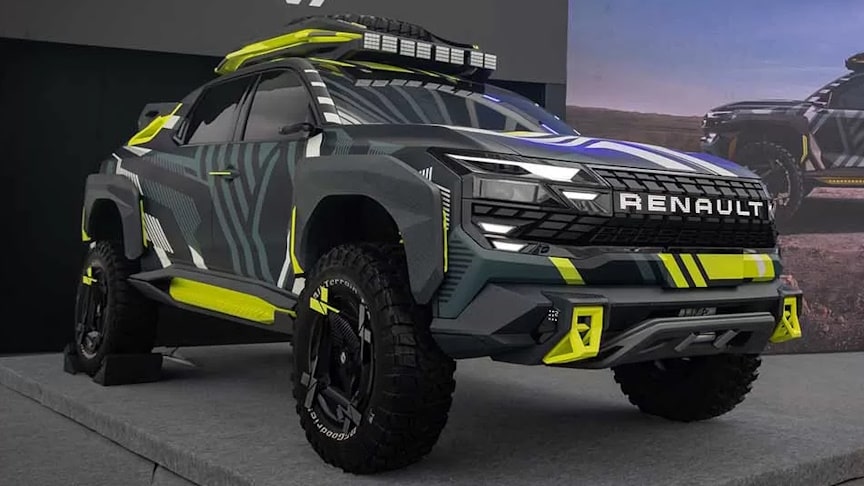 source-image: renault
The robust and sophisticated hybrid system enhances the SUV's efficiency and performance, catering to the escalating demand for sustainable mobility options. The SUV comes fortified with a rugged skid plate mounted under the front bumper and a long-travel suspension system for efficient shock absorption on uneven roads.
Advertisement
The Niagara Concept is a dual-cab pickup truck that sits on a new Renault Group modular platform, the Niagara concept measures 4.9m long and has a wheelbase of 2.95m. Where powertrains are concerned, Niagara concept is powered by an ICE engine, coupled with a self-charging 48V hybrid setup.
Renault Niagara Concept has extra-high ground clearance, long-travel suspension, and the ample front and rear breakover angles. This vehicle has been designed for extreme conditions, it's an SUV that also belongs in a pickup category. That broad shoulders around the upper body adds the tough and fierce look. At the rear, you'll fine roofline slope and the stee quarter-window pillar that brings a sporty feel.