Biski by Gibbs Sports Amphibians and switches from motorcycle to watercraft at the flick of a button.The Biski is truly unique; as a single seat (or single plus pillion), twin jet, HSA Motorcycle, it is a world's first in many ways. At just 2.3m long and under 1m wide, it is the smallest of all Gibbs High speed amphibious platforms, and very probably the most technically advanced.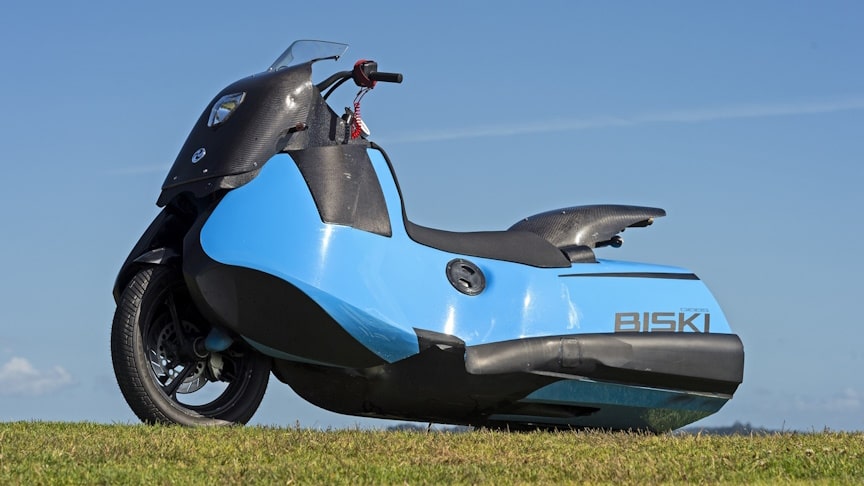 source-image: Gibbs Amphibians
It represents true freedom for the individual serious fun.Power comes from a twin-cylinder petrol engine and the machine produces a claimed 55bhp. That's enough to power the Biski to a fairly sluggish top speed on land 80mph, although on water it is nearly 40mph.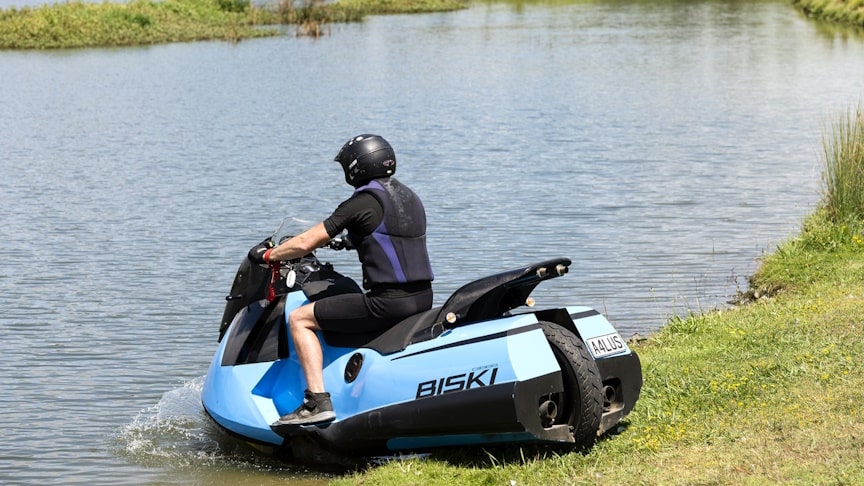 source-image: Gibbs Amphibians
The really clever part of the machine is its ability to lift the front and rear wheels out of the water when it is switched into aquatic mode. This greatly reduces the amount of drag the machine produces.
Advertisement
On water, the Quadski uses a stone guard-protected intake, which draws in water before directing it through the engine-driven impeller, which, with the stator blades and nozzle, propels the Quadski at high speed….Gibbs Amphibians
The steering nozzle at the Quadski's rear directs the vehicle via the handlebars.The Quadski allows for over two hours travel time on the water and its range on land is up to around 600 kilometres (370 mi).Approximately 1000 Quadski were produced in Michigan, USA, from 2012 to 2016, when production ended. The vehicle is no longer manufactured, either by Gibbs or under official license.