Aero 24-7 is an aerodynamic high efficiency coach that travels non-stop during night and day. The integrated autonomous driving mode lets the driver take his break whilst driving.The concept is desgined by Laura Lang, Daniel Brunsteiner and Ivo Wawer.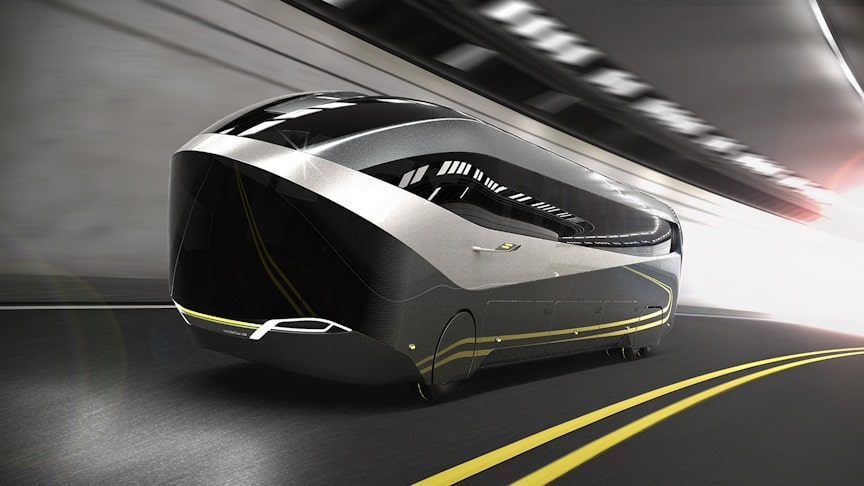 source.image: behance
Providing a private jet experience gives passengers the possibility to use their travel time efficiently by working or sleeping during the journey. The cabin offers a private jet experience, complete with lie-flat seats.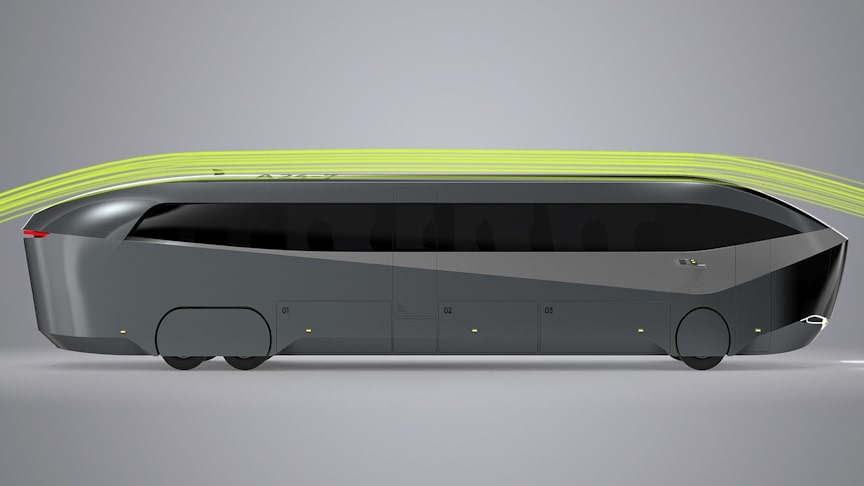 source.image: behance
The specially designed interior, seats and its single-row arrangement fulfill these needs. (FH Joanneum, Industrial Design Master project by Daniel Brunsteiner, Laura Lang, Ivo Wawer).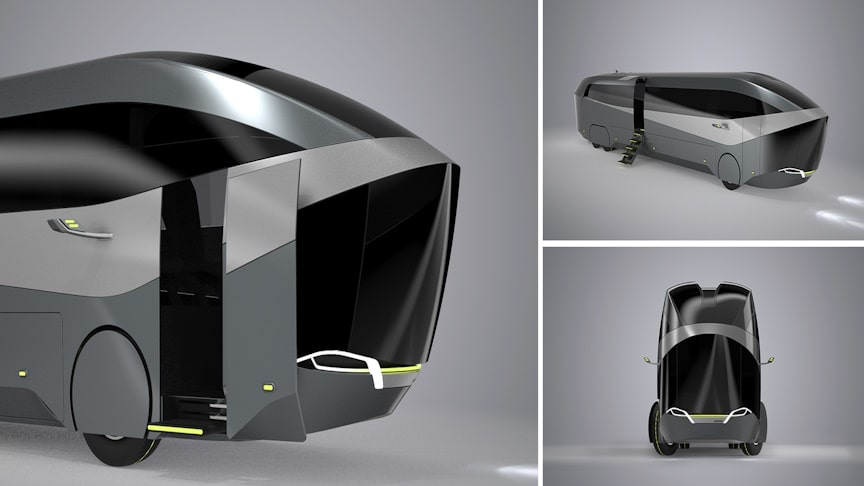 source.image: behance
To efficiently improve the aerodynamics of the coach, we firstly reduced the overall height of the bus which leads to a significant lower drag coefficient.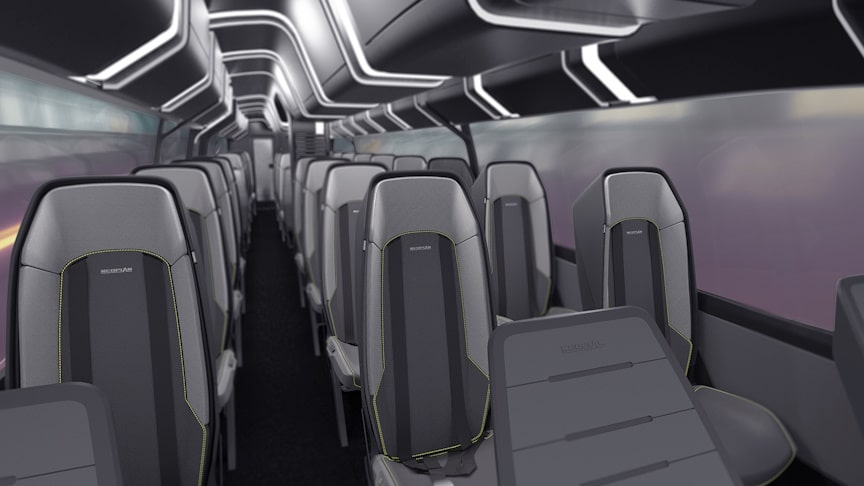 source.image: behance
We then improved the shape by running aerodynamic simulations. It took several iterations to find the perfect shape.
Advertisement
Simple single top compartments for each seat can be used to stow personal hand luggage which also emphasizes the private jet experience. A central service area is placed in the middle of the bus and can be reached easily by every passenger.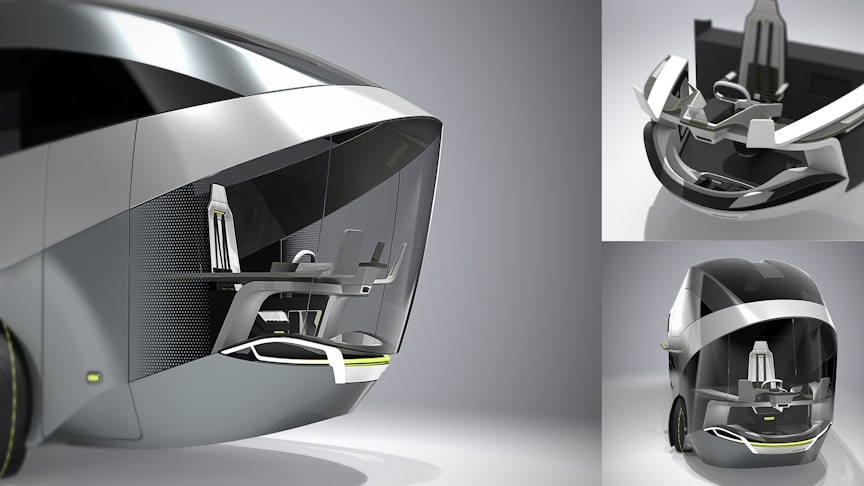 source.image: behance
It contains snacks, drinks and travel equipment like blankets or head phones. Besides the conventional bus toilet room the vehicle has an extra room which provides a refreshing area.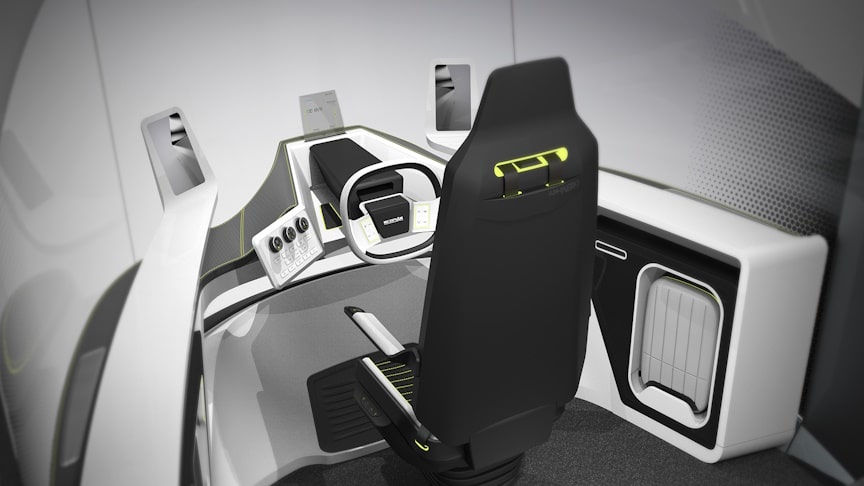 source.image: behance
Thereby passengers can change clothes or brush their teeth before getting off the bus regarding an eight hour non-stop drive.