The Decadence designed by Andy Waugh sports a Small Waterplane Area Twin Hull SWATH, is an 80 meters long and 30 meters wide superyacht.The Decadence concept embodies the spirit of the 1920's, taking inspiration from the extraordinary automotive and aeronautical advances of the era.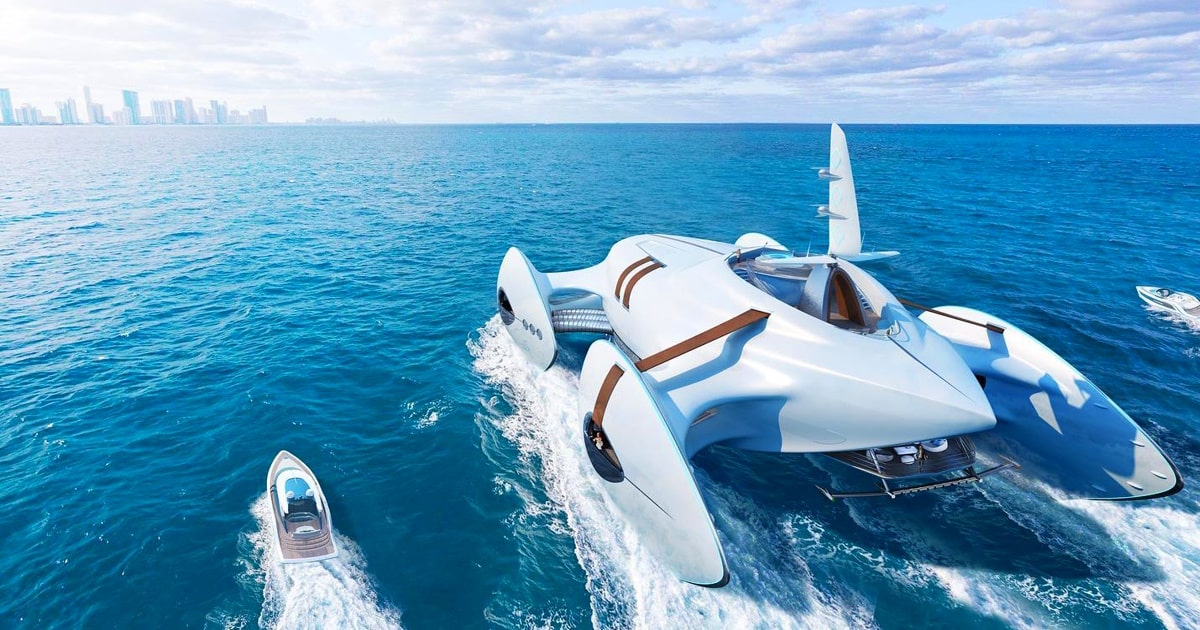 She exemplifies the potential of the SWATH hull form which offers unique and exciting aesthetic possibilities yet to be fully realized in the luxury superyacht sector.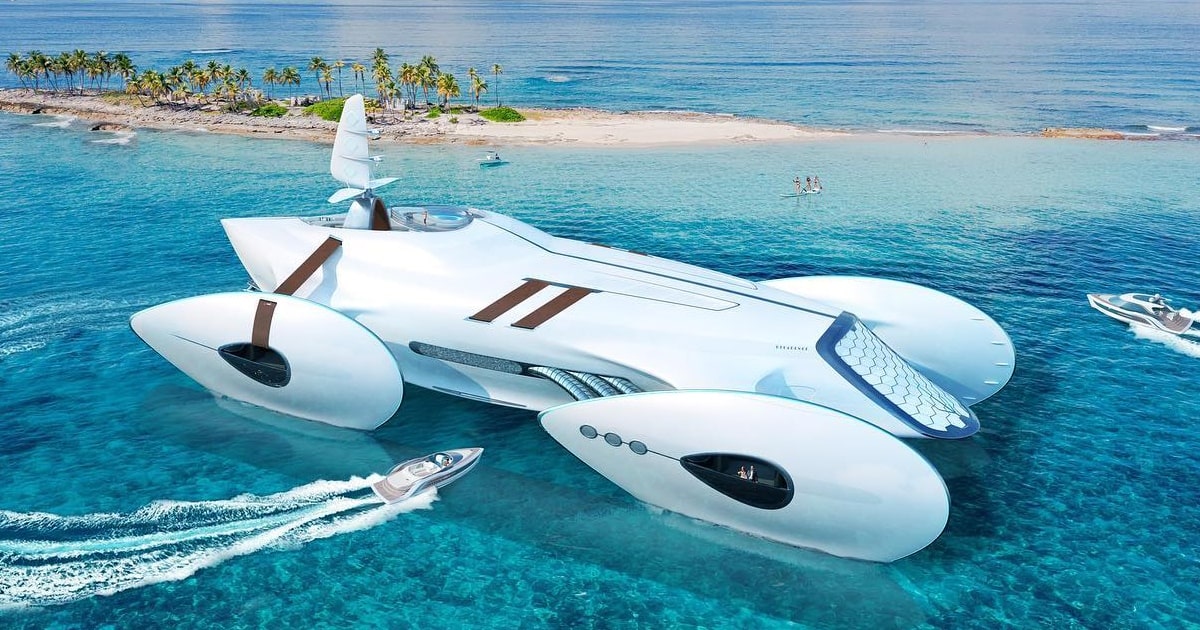 'Small-waterplane-area-twin-hull' vessels are catamarans with submerged, cylindrical hulls attached to a central body by 'stilts' of minimal cross section.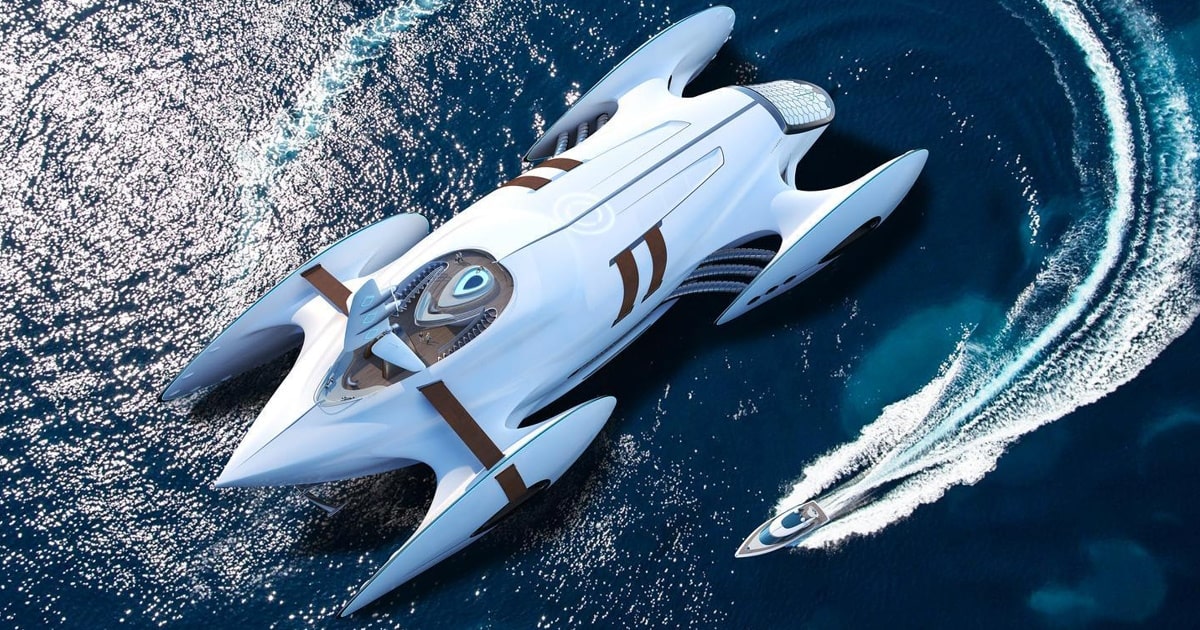 Decadence has a beam of 30 meters, 80.5 meters in total length and an interior volume of 5,000 GT.
Advertisement
The excessive beam onboard Decadence has been coupled with increased stability to operate in adverse weather conditions.
The catamaran also includes space for two 14-meter chase-boat tenders, which can be deployed and used as luxury shuttles to shore. Andy Waugh plans to equip the yacht with a new propulsion system in the cylindrical hulls, to reduce energy consumption by around 30% and therefore less frequent refuelling.