The Frikar e-bike from Podbike is more than a vehicle. It is more than a bike, it is more than a platform. It is a vital part of the future. It is a conscious choice .Design thinking is an integral part of the Podbike Frikar ebike, from road visibility, aerodynamic efficiency, comfort and sustainability. Unique design with lower air drag than a racing bike.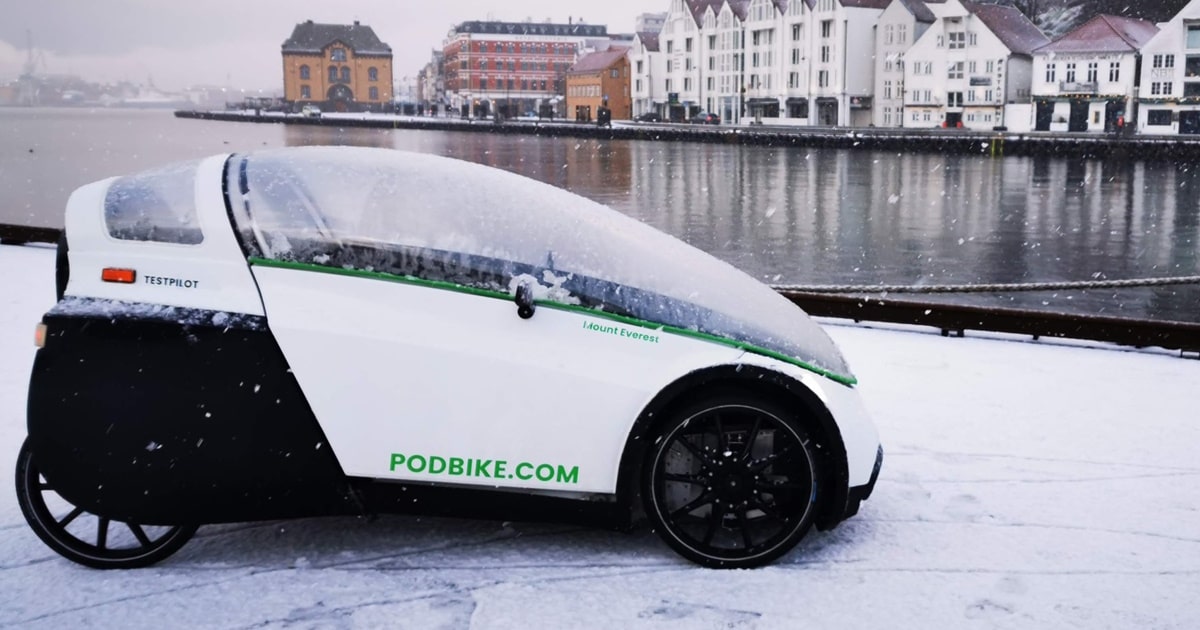 Excellent ride comfort and four wheels for better stability. Lights and indicators make it easy to spot. Energy absorbing crush zones, roll-over protection and seat belt (optional).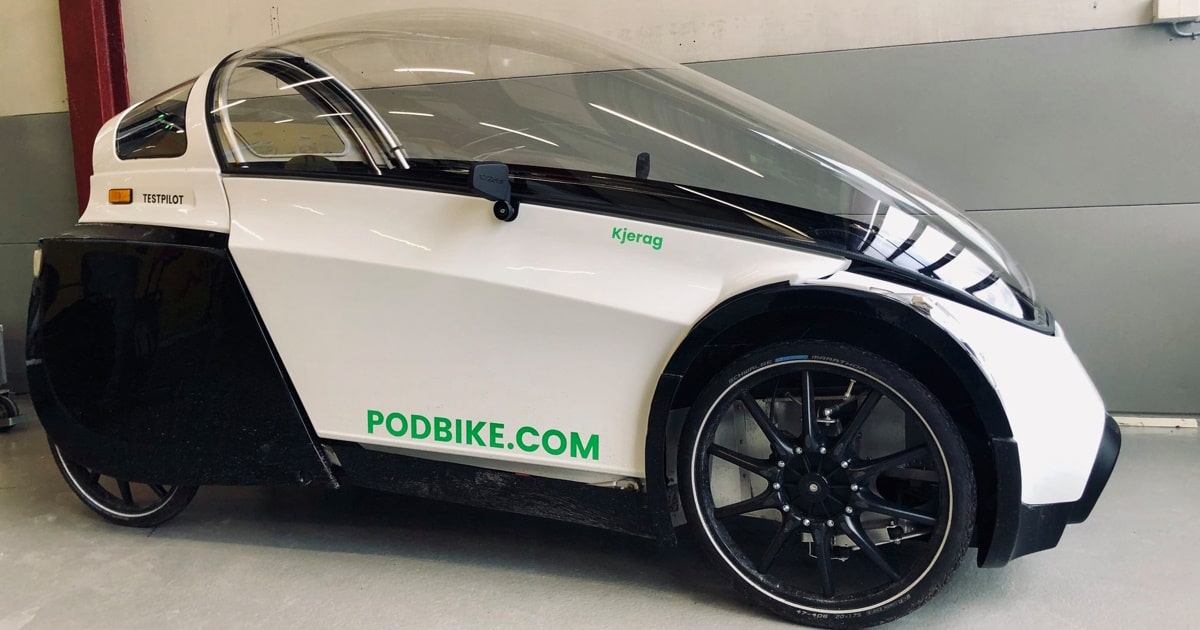 Designed for the Nordic climate, the Frikar ebike has complete weather protection. Filtered air cabin and optional heating available.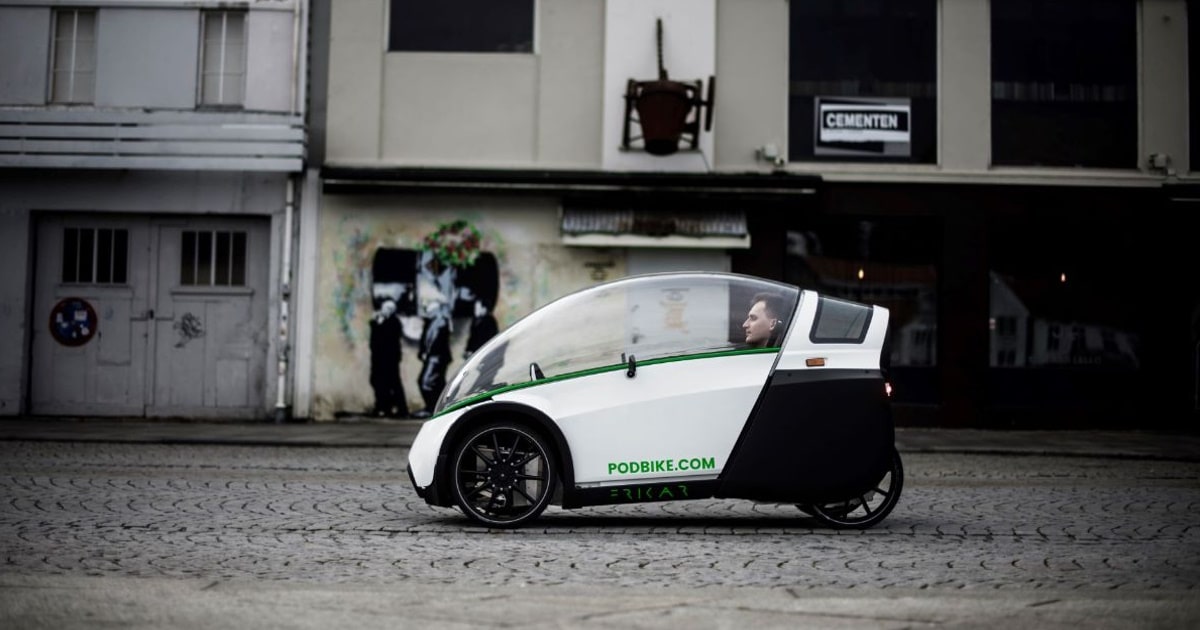 In driver less mode, the lightweight Frikar ebike will travel at 6 km/hour, about the same speed as a person walking. Design for an autonomous future and will be part of a new transportation ecosystem.
Advertisement
Frikar ebike is classified as cycle within Europe (you can use bike lanes). No licence or registration needed.Room for one adult and optional child seat (up to 6 years/22 kilos).
50 – 80 km per battery. There is room for several batteries.El-assist up to 25 km/h. Max speed 60 km/h (downhill).L 2,3 m – W 84 cm (about the same width as a regular bike trailer).160 litres of storage space behind the seat.Window wiper, blower, child seat, towbar for a bike trailer, winter tires and more.//podbike