Solar energy systems require large areas, often larger than those needed to produce energy from dirty sources. Placing solar panels on water is a really interesting solution: The Portuguese company SolarisFloat developed a unique system of floating solar panels made of modular floating platforms with tracking capabilities,with single-or dual-axis tracking, the floating island is powered by electric engines that consume less than 0.5% of the total energy produced.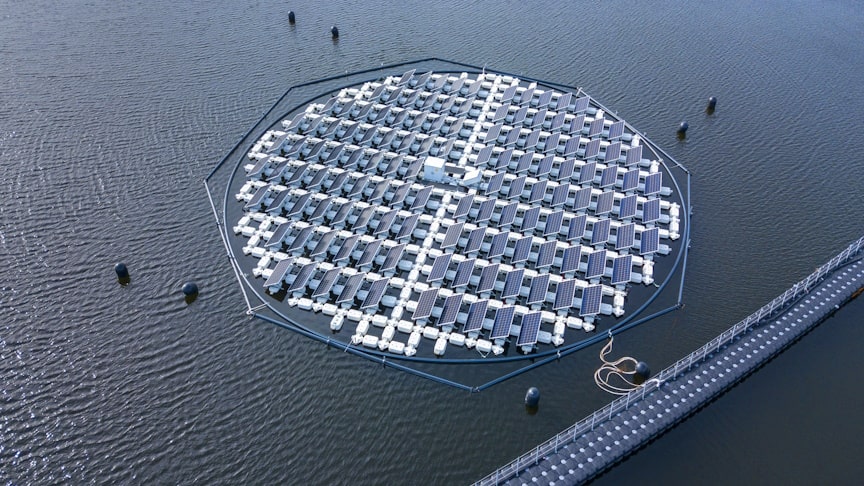 source-image: solarisfloat
This floating photovolta¬ic solar system is a modular, detachable, scalable, reliable solution, with an easy installation process.SolarisFloat offers two types of solutions. The first is the PROTEVS+, which features 180 modules with dual-axis tracking and the second solution is the PROTEVS Single360, which works on a single axis.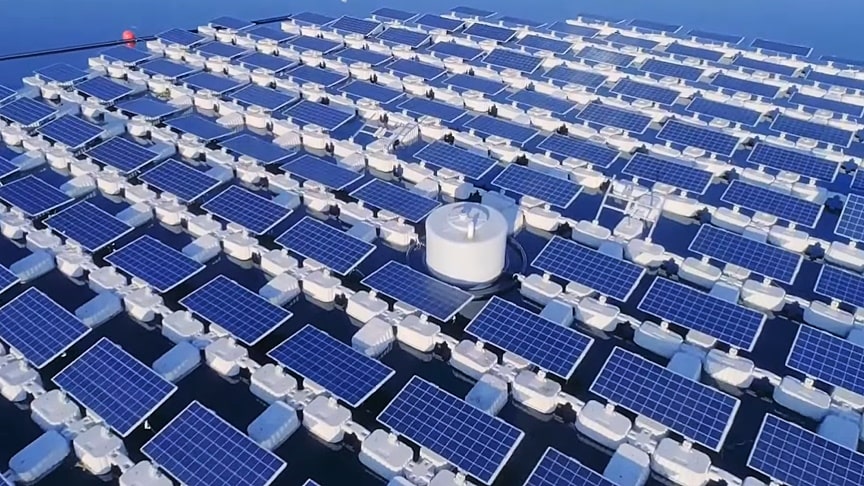 source-image: solarisfloat
It has PV modules on a fixed slope of 10 degrees and features 360 modules. PROTEVS Single360 has an installed capacity of 147 kWp for 410 W panels.
Advertisement
Its type of architecture, scalable and modular, and the circular shape of the platform, allow an easy assembly while ensuring high levels of resistance and durability. This is important to endure hard environment conditions waves up to 2m and wind draft up to 220 Km/h.
The island is currently floating in Oostvoorne Meer, a lake in the southwest Netherlands. Comprising 180 mobile solar panels, Protevs has a total installed capacity of 73 kilowatts of peak power and provides an increase in energy production by up to 40 percent, thanks to its sophisticated technology that permits its double sided panels to turn according to the Sun's movement.