This ultra luxurious $1.5-million Dembell motorhome boasts a spaceship interior and lots more. Priced from $1.5-million USD, this 39.4-foot long vehicle weighs a massive 23 tons, complete with a built-in garage for a car out back.It was made by Dembell, a Hungary-based manufacturer, and boasts a four-seater cockpit – all leather with massage and heating options.The vehicle has a 530hp engine and can achieve 10 to 11 miles per gallon. Step inside, and you will see a futuristic interior with a slide-out living space, kitchenette, a full-sized bedroom, and an optional EV charger should you be storing one in the garage.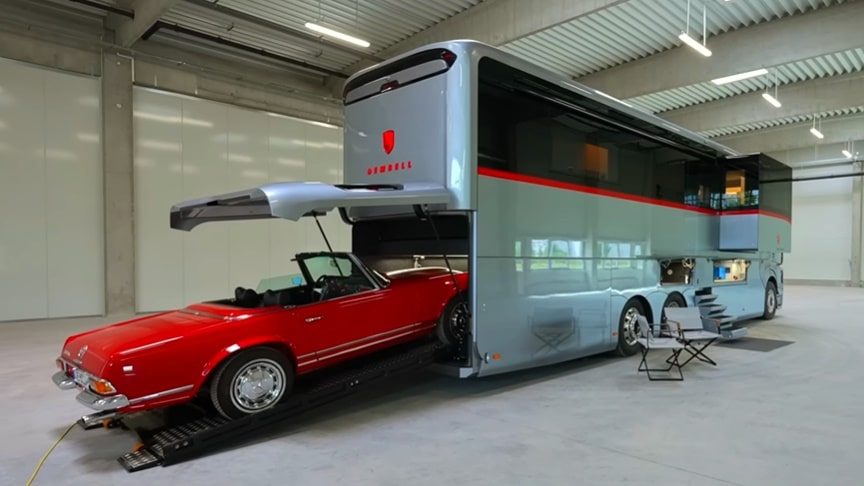 source-image: Enes Yilmazer
Youtuber and estate agent Enes Yilmazer takes a full your of this luxury motorhome.The futuristic mobile home that It has a total length of about 12 meters. Empty, it weighs a total of 23 tons, making it a very heavy vehicle due to the existence of luxury. It has all kinds of amenities to enjoy a travel experience at the height of a first class airline.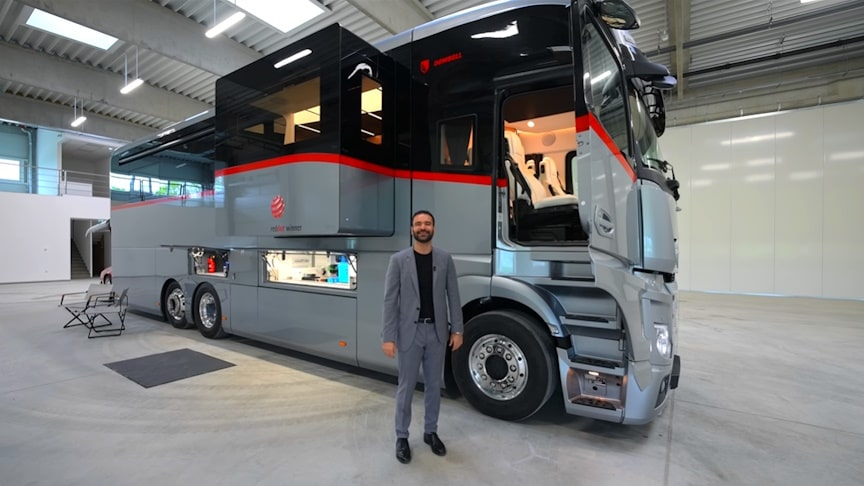 source-image: Enes Yilmazer
Two slide outs in the lounge, the kitchen and the bedroom.Large garage with enough space for cars 4 meters long.The garage has an openable back wall and a sliding platform for car intake with a patented bedroom floor moving system for cars up to 4 meters long. Unique to the market, the floor plan is completely flat without any steps or elevated levels and with an internal height of 2.1 meters, just like a studio apartment.
Advertisement
Everything for convenience: a 1.8x2m double bed with storage underneath, large wardrobes, a 50-inch television and a central heating system with local thermostat supplemented with a surface-heated window.
The shower and the washbasin compartment may be separated or may open into single room. The shower cabinet is surprisingly spacious with strong, utility grade water pressure. The bathroom comes with a towel dryer radiator.We created a yacht-like atmosphere working on with an Italian studio that previously designed only yacht interiors. The whole furnishing radiates a sophisticated nautical atmosphere. The use of shapes and colors is highly sophisticated, but also timeless to withstand passing, temporary trend.