Designed by Buford John "B.J." Schramm, the Helicycle was the end result of a mission to provide the average person with an inexpensive-to-build-and-operate, single-seat flyer that offered a higher degree of performance and safety than what was then available on the market. After purchasing his own Helicycle in 2008, Keith Southard, EAA 668985, fell in love with the aircraft and saw great potential for future design improvements. In 2019, Keith took over the company and is now seeing his vision come to life.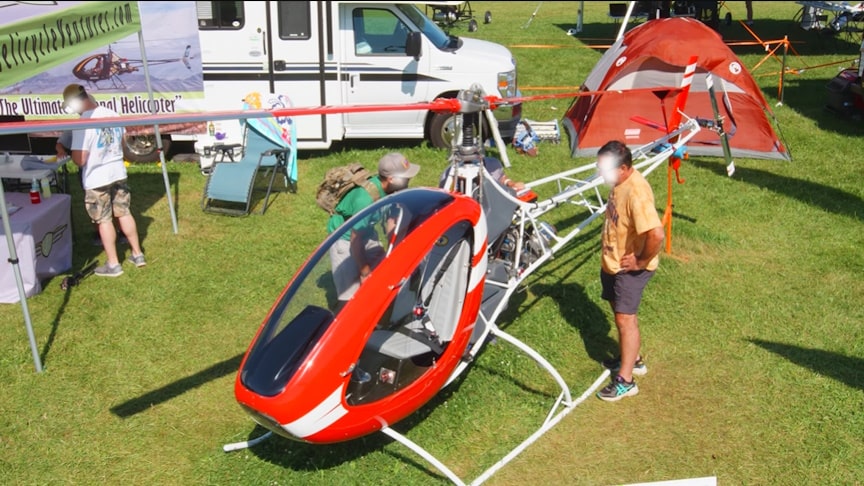 source-image(PrtSc): EAA
The Helicycle is a single-seat, semi-rigid two-bladed main rotor, helicopter powered by a Solar T62-32 engine.The Helicycle is a sleek, 850-pound conventional helicopter powered by a single, eminently reliable Solar T62 turbine-engine. The aircraft cruises at a respectable 95-miles-per-hour and manages an impressive 900-foot-per-minute climb rate to its 11,000-foot service ceiling.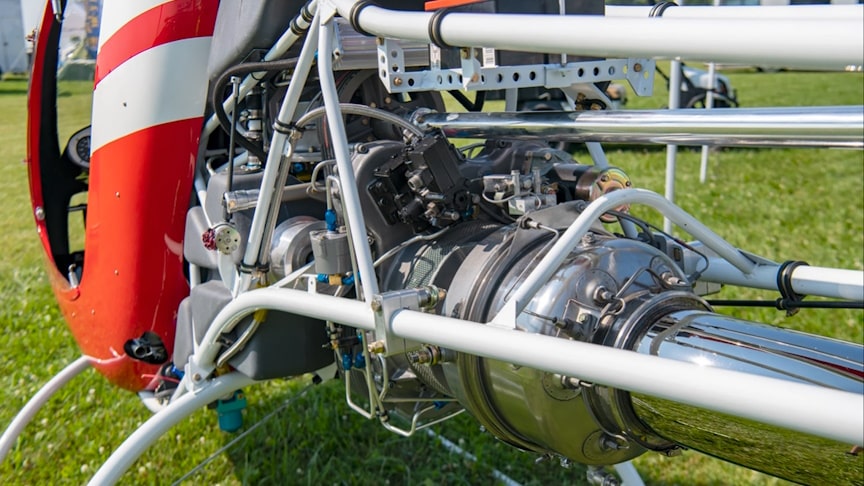 source-image(PrtSc): EAA
Specific design features include a fully harmonized rotor, a modulated collective pitch system, very low twice-per-revolution vibration level due to elastomeric thrust bearings, a sufficient flapping angle for low-"G" maneuvers and slope landings, control friction devices, and an electronic throttle control (governor).
Advertisement
The engine is limited to 95 horsepower due to torque limits on the main gearbox and rotor system.The feel of the controls in the Helicycle is modeled after that of the Robinson R22, such that quick stops and autorotations are performed similarly in both aircraft, reportedly allowing new pilots to transition to flying their kits with minimal adjustments.
Fabrication and assembly skills only require being able to accurately drill holes, bend sheet metal and tubing, install fasteners, run wiring, etc.; no welding or highly specialized aviation-specific tools are required.