Italian designer Lazzarini has announced a new 39.9-metre high-performance concept yacht, Xenos. he Xenos is an ambitious new boat design that would, according to its creator, reach speeds of up to 90 knots, making her the fastest 40-metrer in the world.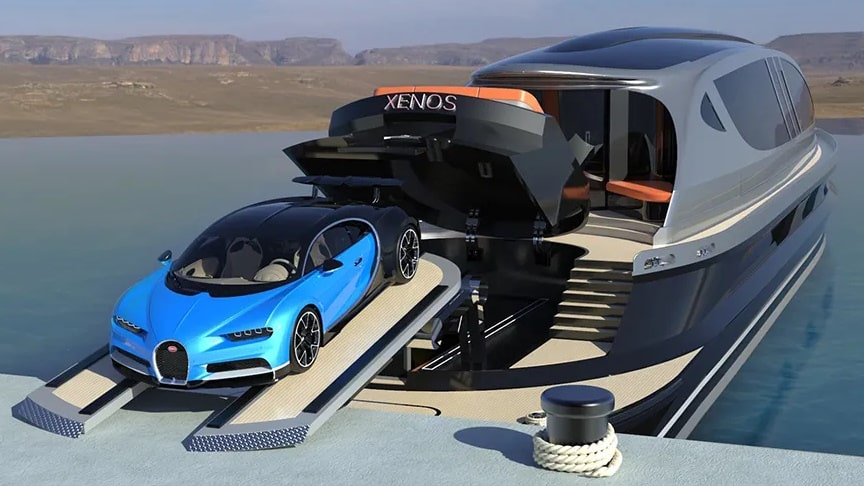 source-image: lazzarinidesignstudio
Designed for pace with twin, triple or quadruple engine set-ups and 7,300 hp to 15,000 hp, Xenos has a maximum speed of 90 knots – making her one of the fastest yachts in her size category. The yacht is available with either a traditional or foil hull to suit the owner's taste.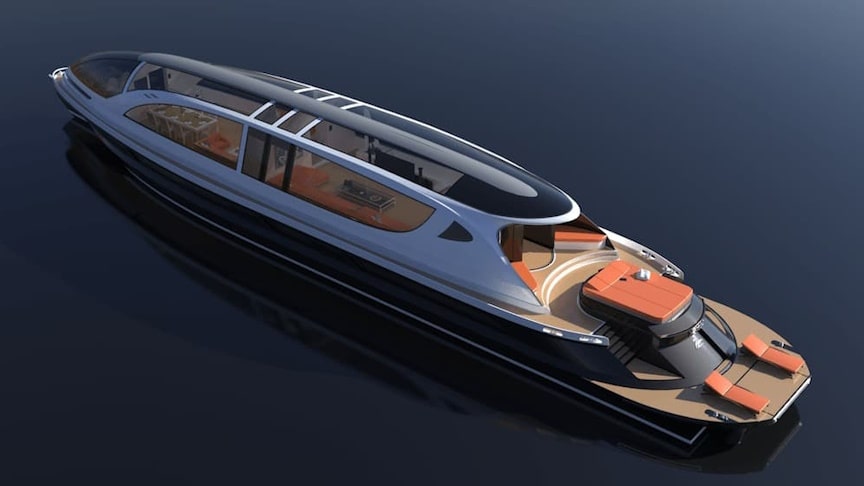 source-image: lazzarinidesignstudio
The hull is made of steel and carbon and is specifically designed for comfortable rides.The Hyperyacht comes with three spacious rooms with kitchen and living room below, and a lounge and sizable saloon on the upper deck.
Advertisement
Xenos is all set to rival the new-age look of any boat on the sea, with its ultra-polished exterior, risers that lift it above the water, and automatic garage door.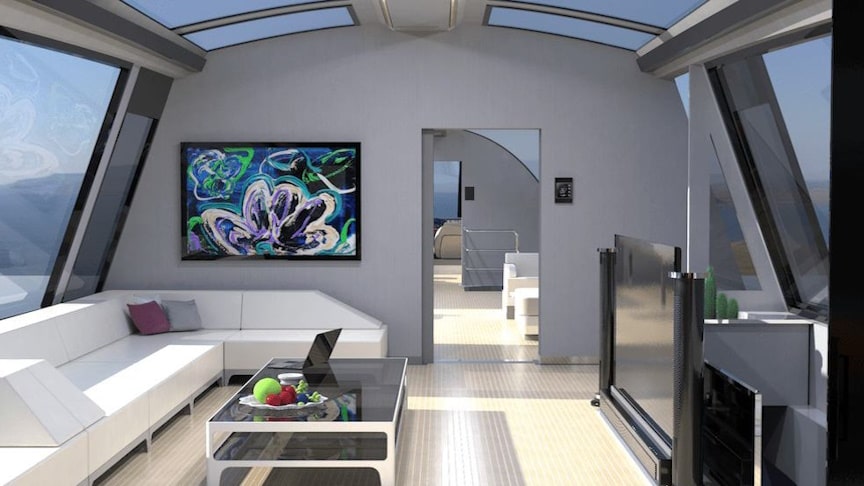 source-image: lazzarinidesignstudio
Then there are the deck lounging options, with modular furniture sitting atop that garage and additional lounge chairs just an arm's length away.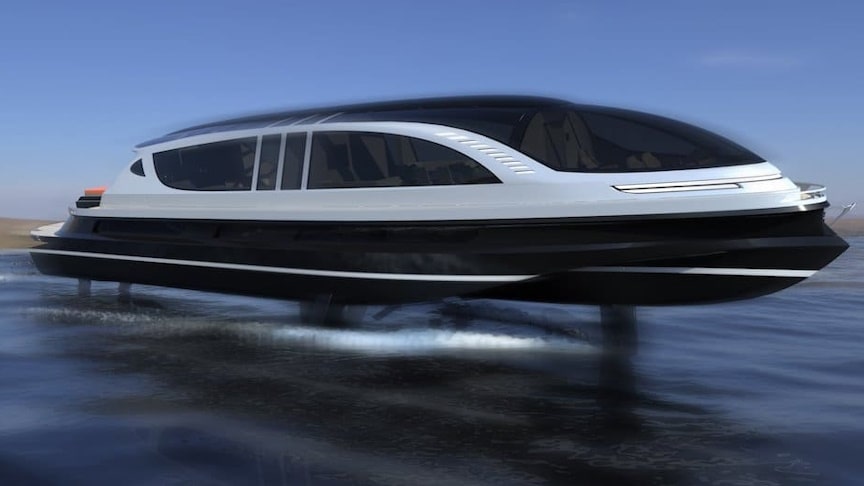 source-image: lazzarinidesignstudio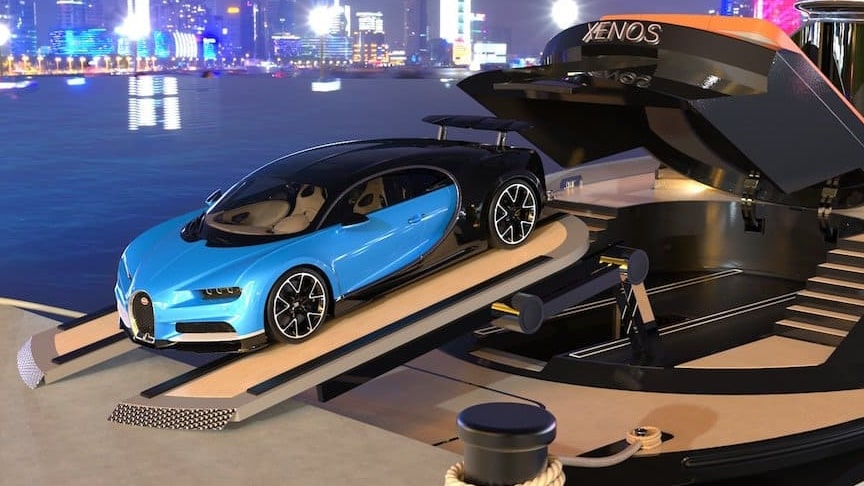 source-image: lazzarinidesignstudio
As such, it offers ample and luxurious accommodation, as well as plenty of space to store and transport favorite essential toys. This includes a Bugatti, because no hyperyacht is complete without a matching hypercar.