A circuit breaker is an electrical switch designed to protect an electrical circuit from damage caused by overcurrent/overload or short circuit.Circuit breaker essentially consists of fixed and moving contacts. These contacts are touching each other and carrying the current under normal conditions when the circuit is closed.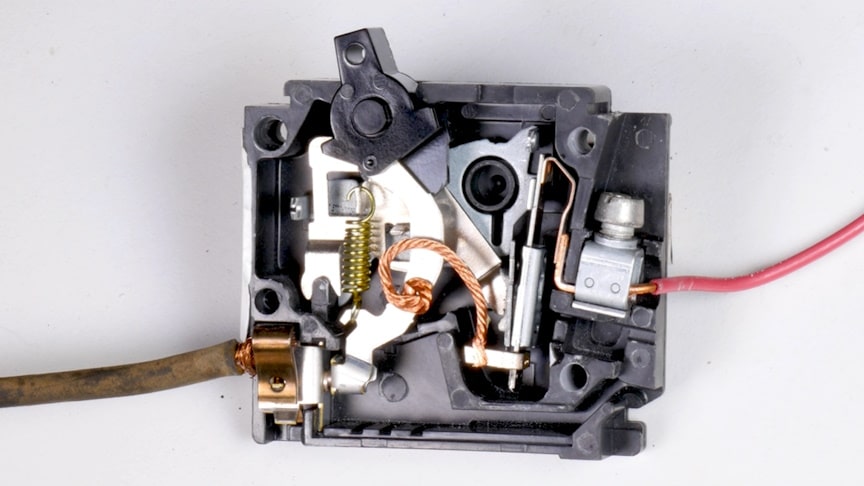 source-image: Warped Perception
When the circuit breaker is closed, the current carrying contacts, called the electrodes, engaged each other under the pressure of a spring.Circuit breakers protect electrical circuits from damage caused by overcurrent, short circuits, or overload. They interrupt the flow of current when a fault occurs and restores it when the fault is cleared. Unlike a fuse, which needs to be replaced after one operation, a circuit breaker can be reset and reused multiple times.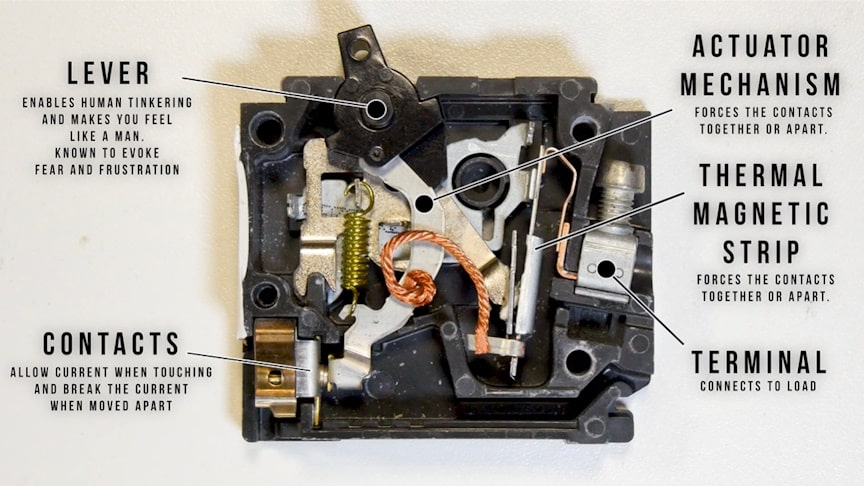 source-image: Warped Perception
The circuit breaker contacts must carry the load current without excessive heating, and must also withstand the heat of the arc produced when interrupting (opening) the circuit. Contacts are made of copper or copper alloys, silver alloys and other highly conductive materials.
Advertisement
If you've ever wondered how that pesky circuit breaker Works inside when your lights turn off, then this is the episode you need to watch.I open up a household circuit breaker and replicate a couple very common household fault scenarios, I film it with the high-speed cameras to reveal exactly what's going on inside that circuit breaker.
The DIN rail-mounted thermal-magnetic miniature circuit breaker is the most common style in modern domestic consumer units and commercial electrical distribution boards throughout Europe. Disclaimer: This experiment is done by a professional on a controlled environment, DON'T TRY THIS AT HOME.
The design includes the following components:
Actuator lever – used to manually trip and reset the circuit breaker. Also indicates the status of the circuit breaker (On or Off/tripped). Most breakers are designed so they can still trip even if the lever is held or locked in the "on" position. This is sometimes referred to as "free trip" or "positive trip" operation.
Actuator mechanism – forces the contacts together or apart.
Contacts – allow current when touching and break the current when moved apart.
Terminals
Bimetallic strip – separates contacts in response to smaller, longer-term overcurrents
Calibration screw – allows the manufacturer to precisely adjust the trip current of the device after assembly.
Solenoid – separates contacts rapidly in response to high overcurrents
Arc divider/extinguisher