The Honda e-MTB Concept expands the field of mobility in nature. Easily going uphill with electric assistance, this bike offers a new riding experience that combines the FUN of motorcycles and FUN of a mountain bike. It is being developed to enable anyone to enjoy riding mountainous trails more freely.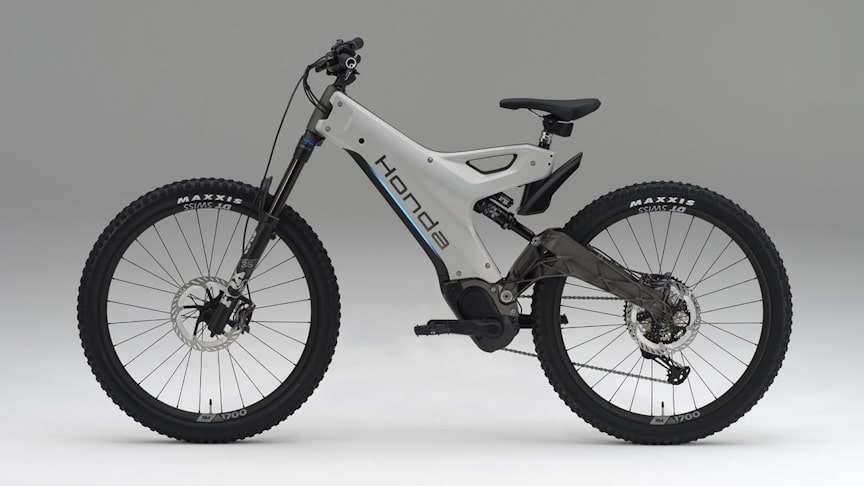 source-image: honda
Its original frame and swingarm are built using thin-wall aluminum casting technology for high-performance motorcycles, and together with the unique frame design, express a fusion of functionality and styling.
source-image: honda
Going out with this bike in the car, a sustainable, healthy and family-oriented six-wheel (bike +car) lifestyle can be enjoyed. This is a FUN mobility that expands the possibilities for a new and active lifestyle.
Advertisement
Honda has used a mix of RockShox's AXS dropper, a Shimano drivetrain paired and a Brose motor system.The frame is to be a thin-walled cast aluminium, as utilised on many of the company's motorcycles.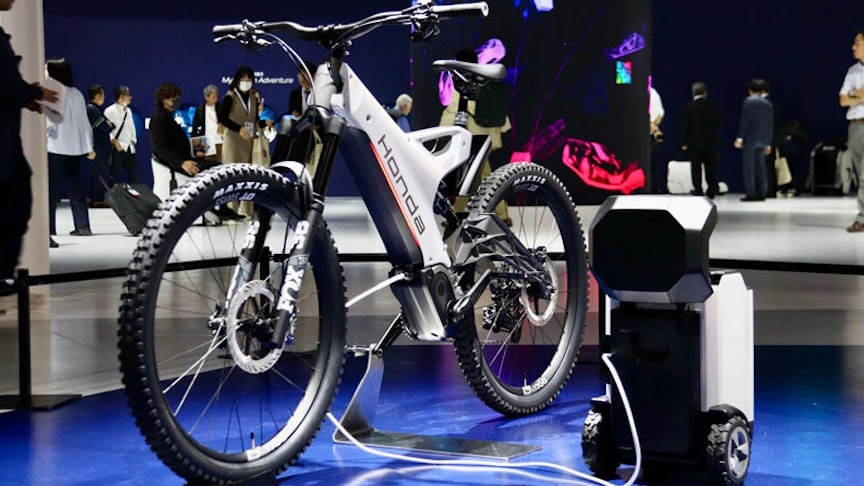 source-image: honda
Though a fine-tune of the drive unit and battery are said to still be in the pipes, Honda seems to have indicated that this is an electric bike for production.There's no confirmation that this model will ever enter into productio.This is a concept, so it will be interesting to see how much makes it to production, if at all.