British company EAV Electric Assisted Vehicles has launched a new commercial EV under the 2Cubed eCargo banner.The new vehicle incorporates a completely separate chassis-cab unit allowing multiple options for the rear of the vehicle and will now become the backbone of EAV's future production.The model is based on a modular structure that depicts the chassis and cabin as one unit.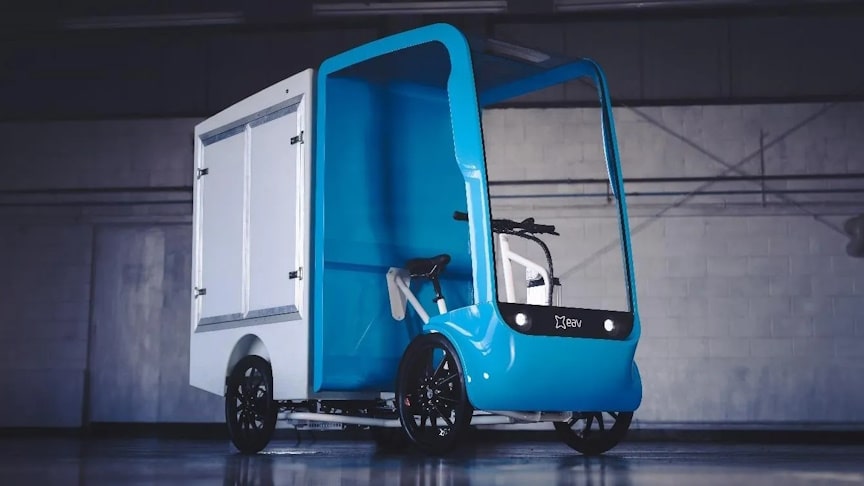 source-image: EAV
Various structures from the cargo box to the loading area can be displayed behind the cabin. The total payload is given as 150 kilograms.The 2Cubed is EAV's next step forward in its 'eavolution' business development plan combining the chassis-cab EAV unit with a 2m³ fixed rear box capable of carrying 20% of the capacity of a diesel engine Ford Transit.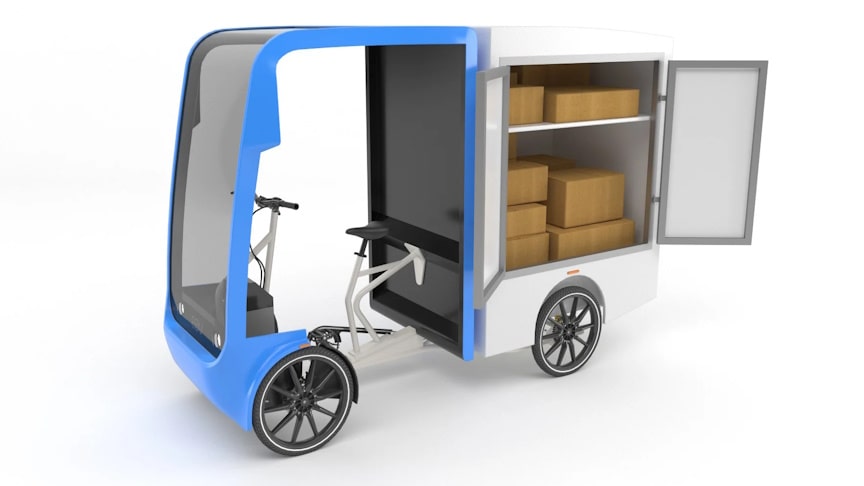 source-image: EAV
The EAVan can accelerate up to 5 km/h by itself with a small thumb throttle, similar to the ones on the electric kick scooters. Afterwards, the rider has to pedal, where they are supported by the electric motor up to 25 kph, which is typical for e-bikes.
Advertisement
Bridging the gap between the traditional cargo bike and the van, EAV culminates all the comfort and user appeal needed along with the increased efficiencies and true zero emission credentials.
The EAV Platform has an onboard removable battery system for quick, "infrastructure free" recharging, by battery swapping and offers a whole range of design possibilities to suit the working requirements in every type of scenario. The e-cargo bike can deliver items that do not require two-person services but still require special handling.