Here we have another single seater helicopter that is also turbine powered which is called HeliCycle.The Helicycle is a single-seat, semi-rigid two-bladed main rotor, helicopter powered by a Solar T62-32 engine.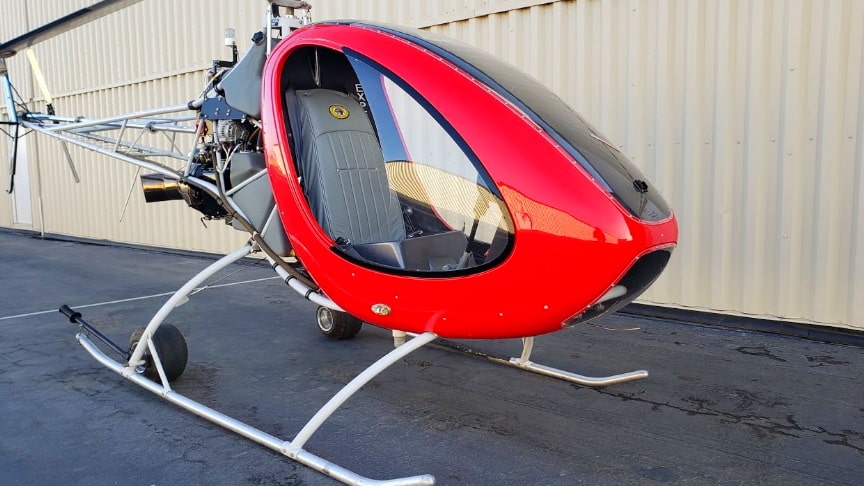 image: MojoGrip
A big factor with these homebuilt helicopters is the fact that You don't need to get a helicopter license to fly one.Although it is highly recommended that you receive proper training and get a license. Like the Mosquito, the Helicycle is also considered an experimental aircraft by the FAA.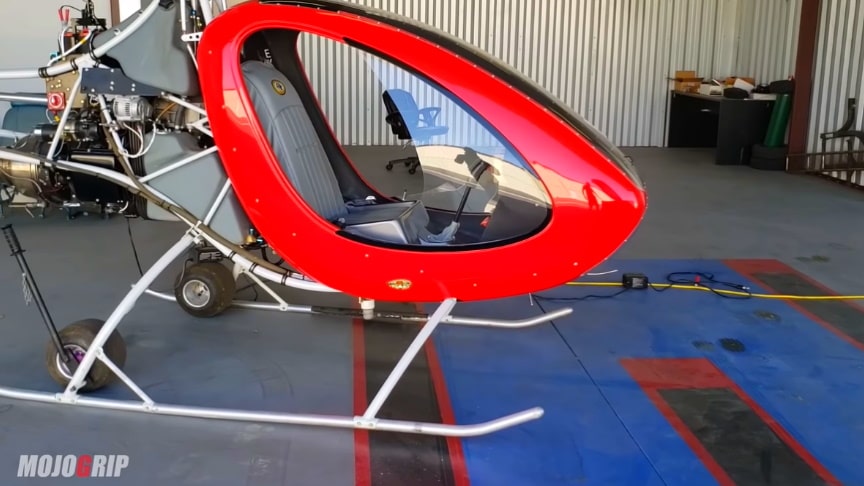 image: MojoGrip
Specific design features include a fully harmonized rotor, a modulated collective pitch system, very low twice-per-revolution vibration level due to elastomeric thrust bearings, a sufficient flapping angle for low-"G" maneuvers and slope landings, control friction devices, and an electronic throttle control (governor).
Advertisement
The feel of the controls in the Helicycle is modeled after that of the Robinson R22, such that quick stops and autorotations are performed similarly in both aircraft, reportedly allowing new pilots to transition to flying their kits with minimal adjustments.
The Helicycle helicopter is the first experimental helicopter kit in mass-production to be powered by a turbine engine, the military surplus Solar T62-T32, capable of producing 150 shaft horsepower. The engine is limited to 95 horsepower due to torque limits on the main gearbox and rotor system.