Moonbikes are the first ultra-light, electric, silent, reliable snow bikes.MoonBikes is a new-to-the-U.S. brand of electric snowbikes that is out to blur the lines of what personal snow machines look like.A MoonBike weighs just 192lbs with a battery.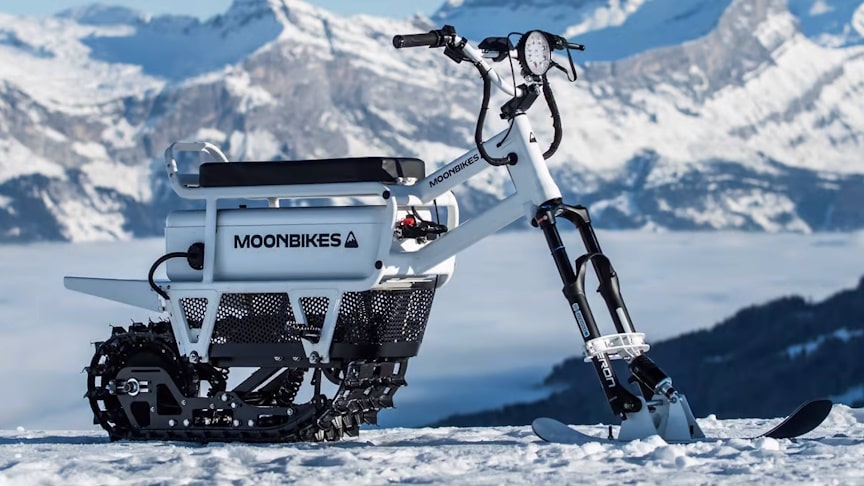 source.image: MoonBikes
You can add an optional dual battery to double the range.Like gas-powered snow bikes, the MoonBike has a ski on the front and a tank-like tread on the back. The ski carves through snow much like a snowboard, often gliding on an edge as it zips along the mountain.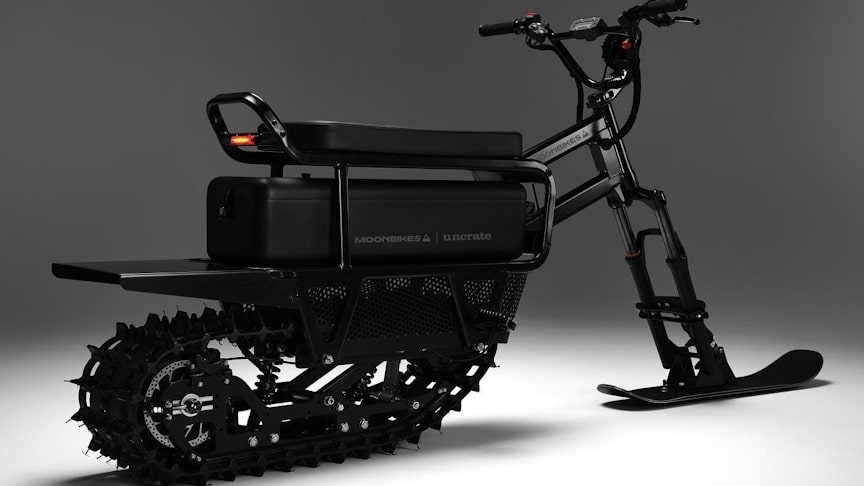 source.image: MoonBikes
The rear track propels the vehicle forward, maintaining a solid grip on fresh powder and hard pack alike.Whether you're rallying on trails, venturing into the backcountry, or simply cruising around town, MoonBikes transform winter into your playground.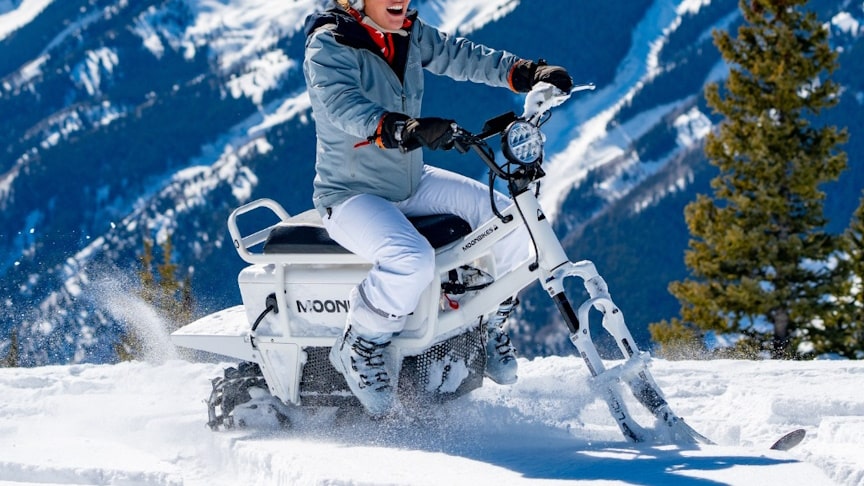 source.image: MoonBikes
Like a bike, a MoonBike is just 28 inches wide and can pass through doorways and be transported on a hitch carrier or in the bed of a truck.Top Speed: 42km/h.Max range with single or optional dual battery: 1.5H/3H.
Advertisement
Thanks to its size, ultralight weight, and low center of gravity, a MoonBikes is easy for anyone to ride.With less than 200 part, no chain, and no belt, maintenance is easy and minimal.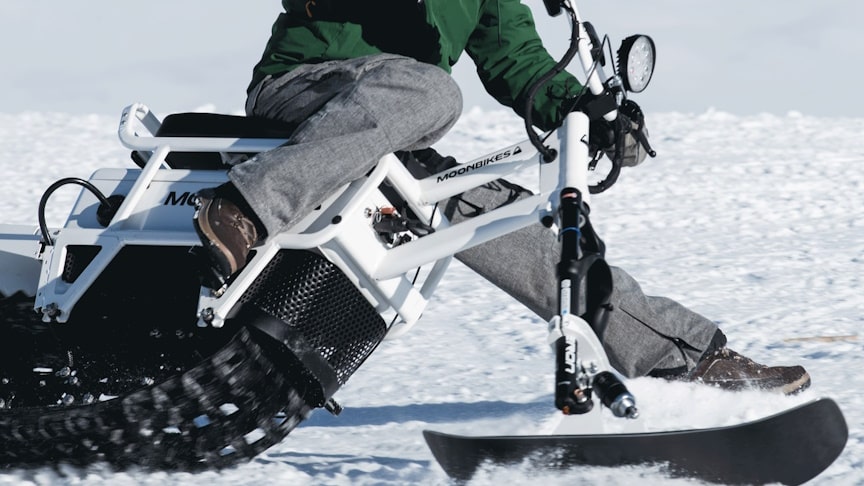 source.image: MoonBikes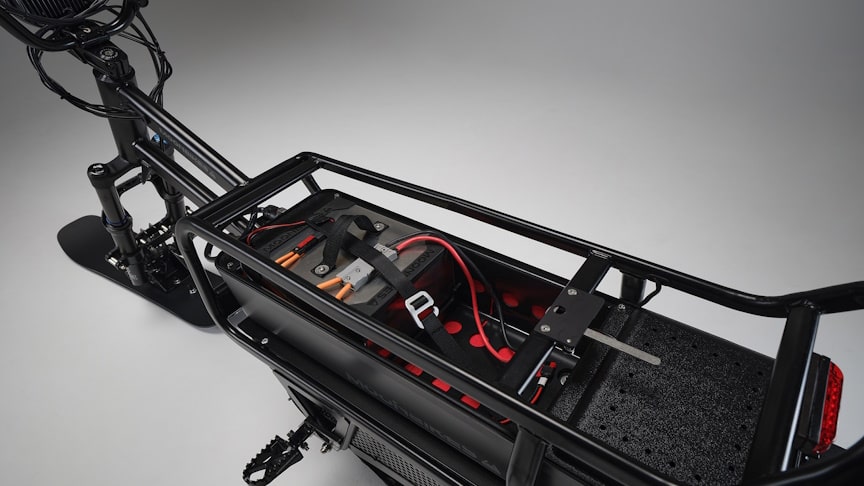 source.image: MoonBikes
The track is powered by a hub drive motor that puts out 6kW of peak power. To energize the hub motor, the Moon Bike utilizes a single 72 volt battery, which we have 2 of, both of which are secured inside an electrically warmed battery compartment.