The UAE One 459-foot megayacht concept revealed by the Milan-based designer Enzo Manca is inspired by the US aircraft carriers, is designed to be the flagship of the United Arab Emirates (UAE).The UAE One feature:Length 140 meters, width 28 meters, height 40 meters, 9 decks.
source: Enzo Manca
Taking inspiration from defence ships and spanning nine decks over 2,800 square metres while towering up to 40 meters, the concept's exterior is defined by its distinctive curving lines.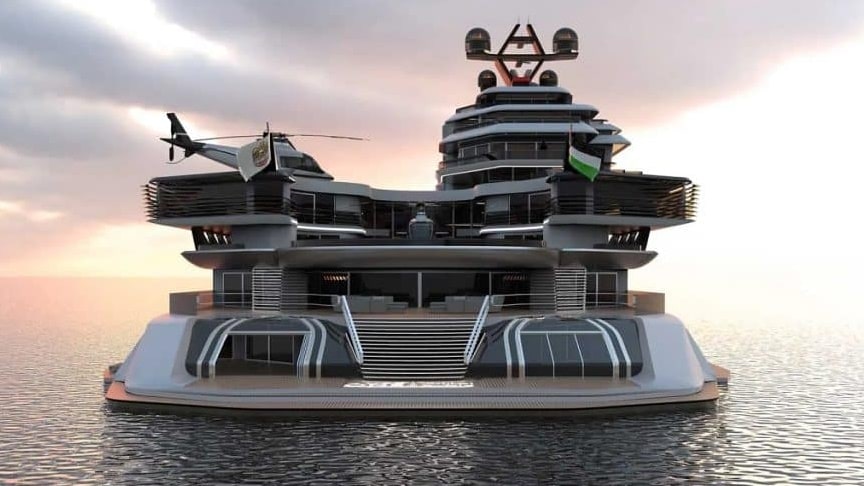 source: Enzo Manca
The megayacht has 14 Mini apartments, 5 Super suites, 8 Master cabins, 3 Meeting rooms, and 35 cabins for about 65 crew.2 heliports of which a maxi heliport for helicopters of over 17m, 1 hangar for sheltering the presidential helicopter, 1 internal mini-port, also containing a submarine.
Advertisement
On the 2800 square meters main deck is a transversal swimming pool, gym, wellness center, and SPA. Symbolising the epitome of ultra-luxury, the UAE ONE mega yacht from Enzo Manca will be in production later this year.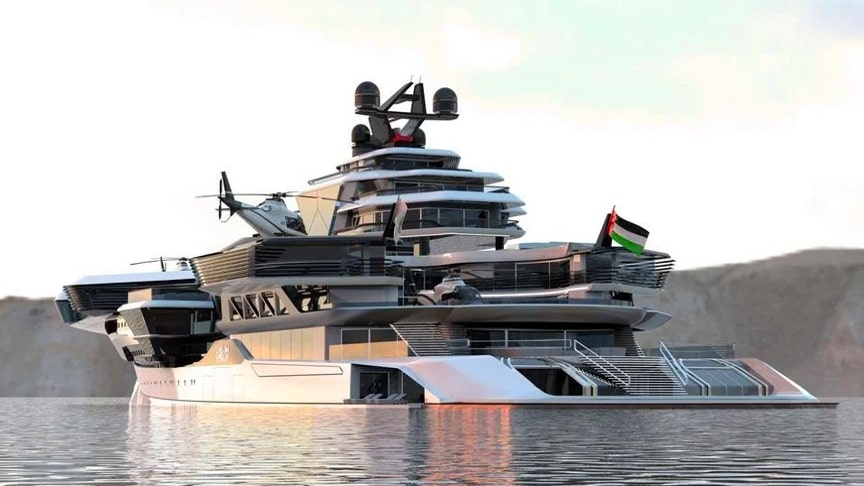 source: Enzo Manca
Three additional meeting rooms and a press area are envisioned for private, international meetings and gatherings. The crew quarters, comprising 35 cabins, will be large enough for staff of 65.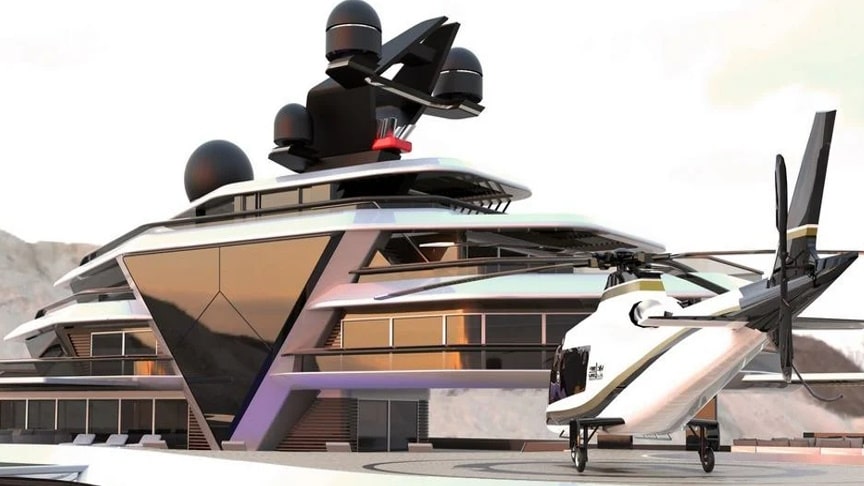 source: Enzo Manca
The owner (or captain if this indeed becomes the official national flagship) will benefit from a private suite with a luxurious design. The yacht has no less than 35 cabins for about 65 crew members.