SylvanSport, a mobile camping outfitter, and Zeus Electric Chassis, an electric work truck manufacturer, are collaborating on a 400-mile-range electric RV.With Zeus' expertise in making a fully configurable class 3-8 electric work truck chassis and SylvanSport's renown as a maker of adventure trailers, outdoor gear and camping accessories.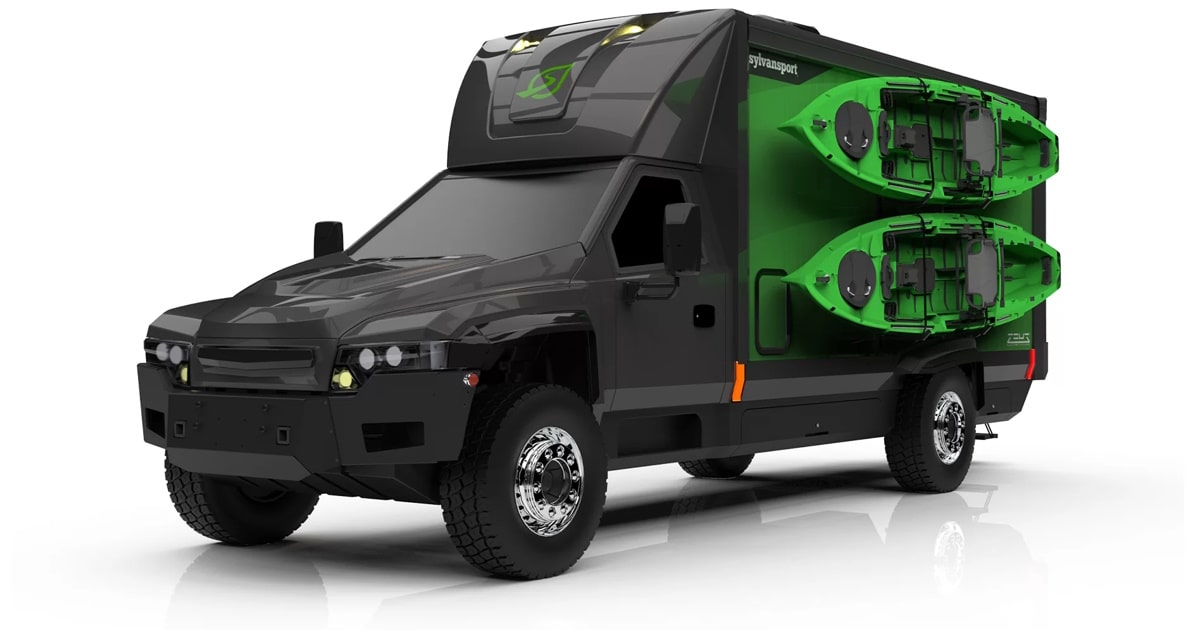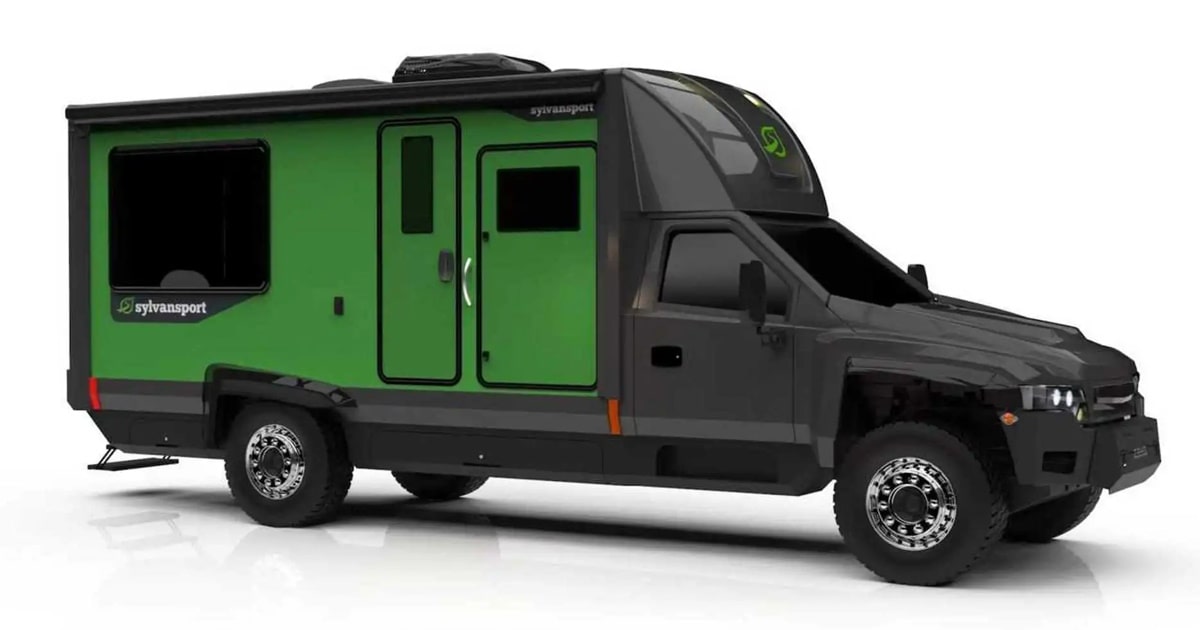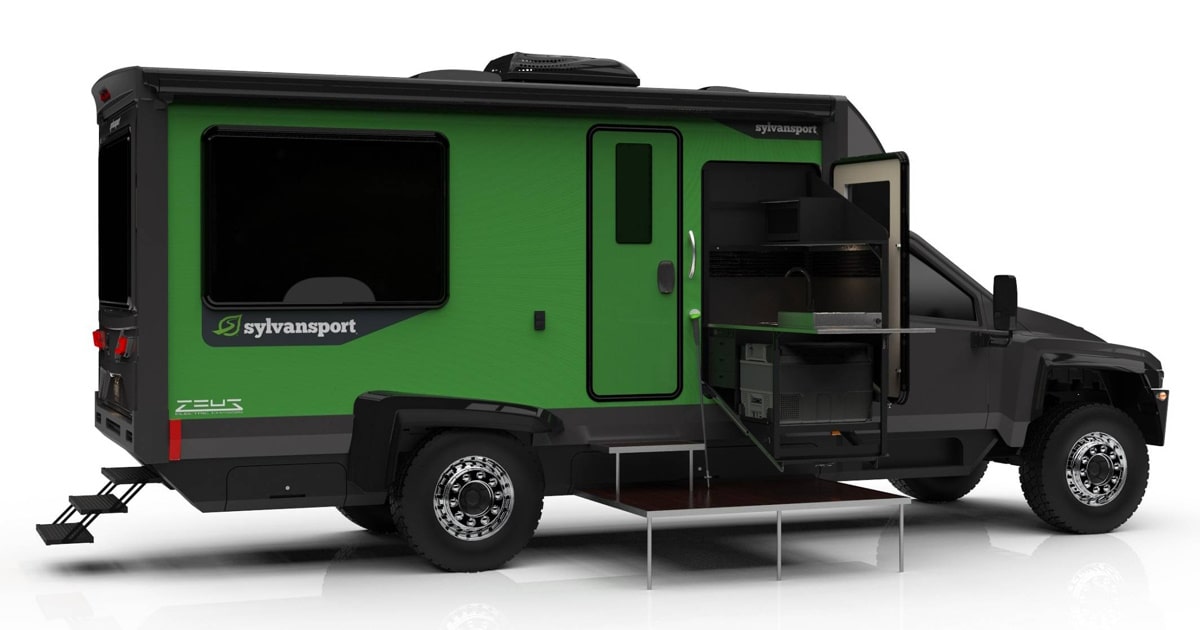 "While we are at the beginning stages, as we look into the RV and outdoor adventure markets through our collaboration with SylvanSport, we are excited about the unique features and benefits that will be brought to life in 2022," says Bob Grinstead, Chief Technology Officer at Zeus Electric Chassis. "Unmatched off-road travel, extended vehicle range, and unexpectedly high vehicle weight capacity are just a few never before seen features in an electric RV."
Advertisement
Using a code name "Leading the Charge" as its project, SylvanSport envisions a new line of all-electric RVs. The new vehicle lines would eliminate emissions, reduce waste, and provide water recycling solutions. The gross vehicle weight rating is at 14,000 pounds, while initial dimensions can go as long as 25 feet, as wide as 12 feet and 3 inches, and as tall as 10 feet.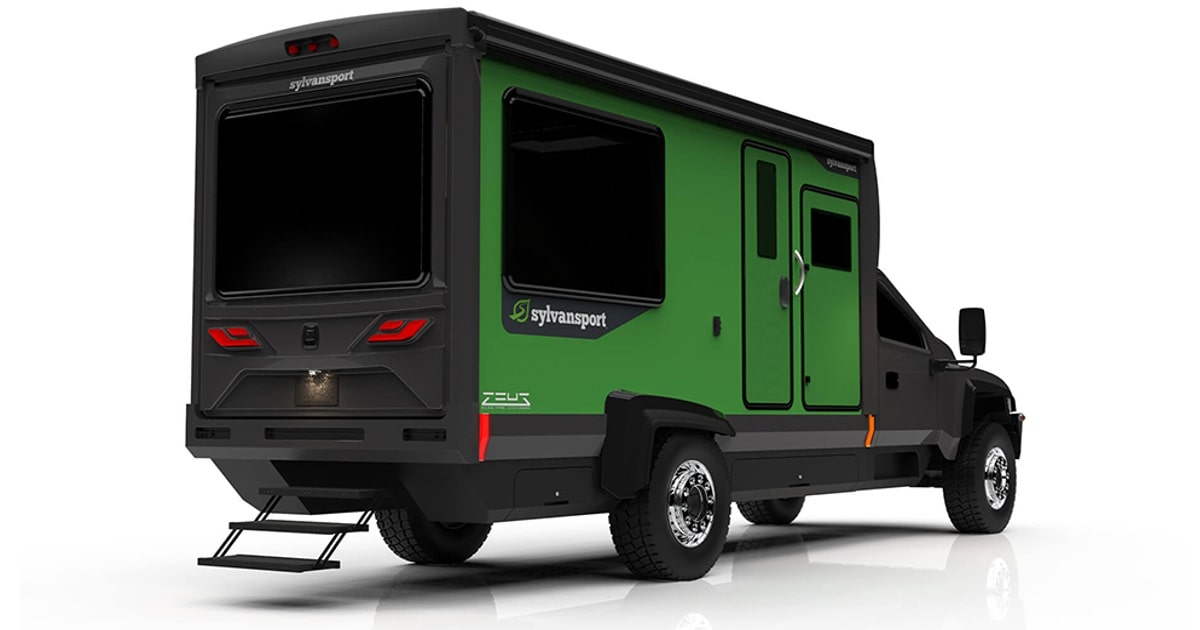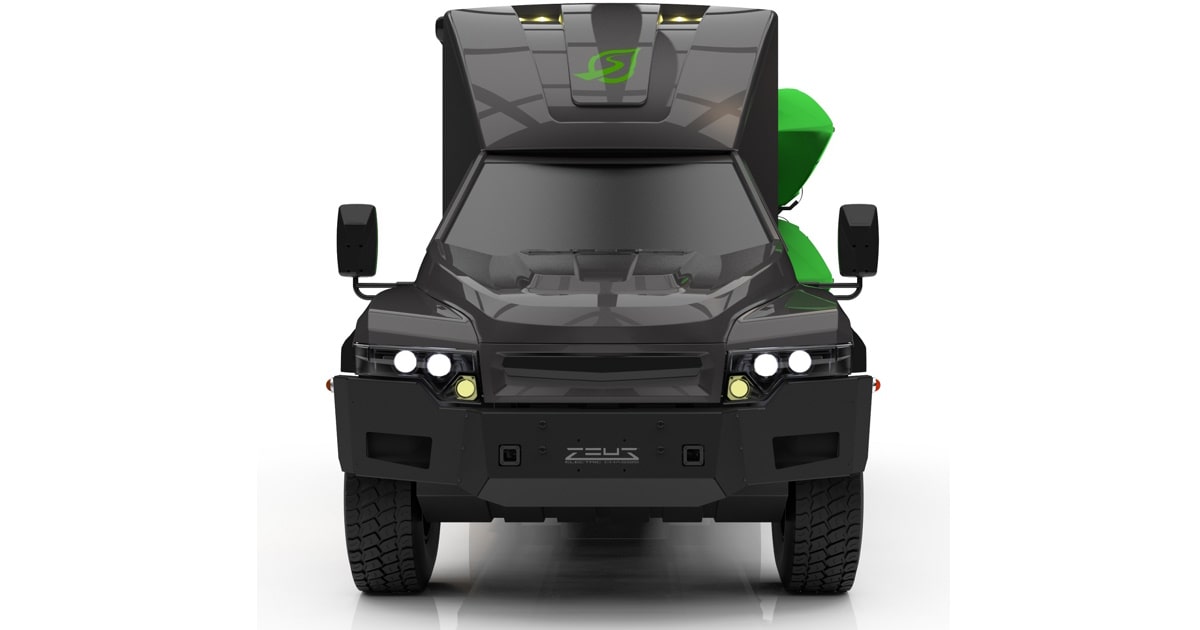 Preliminary specs include all-wheel-drive military grade axles, independent coil spring suspensions at the front and at the back, liquid-cooled permanent magnet AC motors, and a total output of 290 horsepower (217 kW) and 3,000 pound-feet (4,067 Newton-meters) of torque.
RV Specs:
Battery range: Up to 400 miles
Charging: DC fast + level 2
GVWR: 14,000 lb.
Overall Dimensions (LxWxH): 25′ by 12'3″ by 10′
All-wheel-drive, military-grade axles
Independent front, rear coil spring suspension
Liquid-cooled A/C induction motors
290 horsepower with 3,000 lb.-ft. of torque
Composite body construction