The Volkner Performance S hasan L-shaped kitchen, a full master suite, a full-width bathroom, a 2,000-watt solar array and an 8-KW generator.The vehicle measures 12 m long, 2.5 m wide, and 3.85 m tall while the overall weight is a massive 18 tons.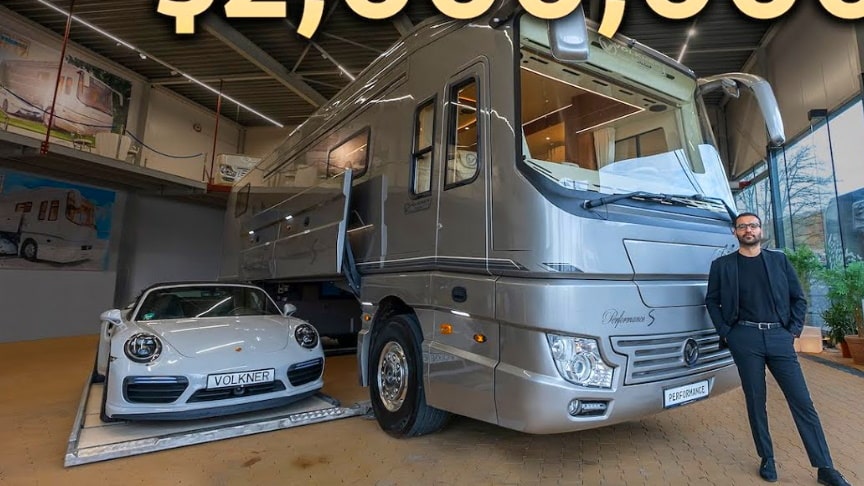 source/image: Enes Yilmazer
The motorhome is powered by a rear-mounted Volvo-sourced diesel engine produces 460 hp and is combined with a 350-liter fuel tank.Shifting is done by the I-Shift transmission and the rest of the operating and seating comfort also contributes to relaxation already beginning while driving.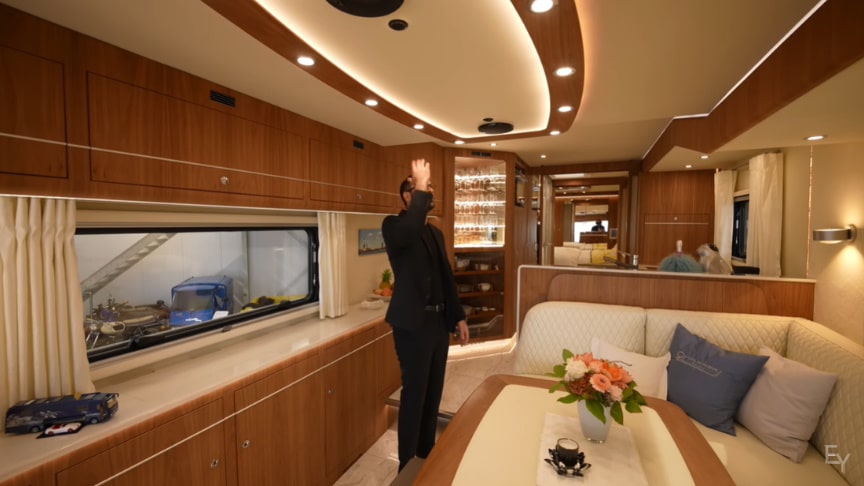 source/image: Enes Yilmazer
The interior is incredibly lavish, though the layout is the base one, with a lounge slash living room slash dining room up front, a full kitchen, a full dry bathroom, and a separate shower room with a rain shower and starry roof, and the bedroom in the back.
Advertisement
The Volkner Mobil Performance S was recently featured on Enes Yilmazer's YouTube channel, who gives us a detailed tour of both the exterior and the interior of the motorhome.
The under-vehicle garage emerges hydraulically. The owner drives a car onto the platform, and it slides underneath.The patented central garage in the Performance gives you the opportunity to take your favorite car with you on holiday. Whether 911, BMW i8, Mercedes C-Class Cabriolet, Ferrari, Mini Cooper.