Mosquito helicopter is an experimental single pilot helicopter that can be but for about $50,000. The mosquito helicopter come in different forms, starting with a piston engine ultralight version. Composite-FX is the manufacturer of the XE Series helicopters, commonly known as the Mosquito.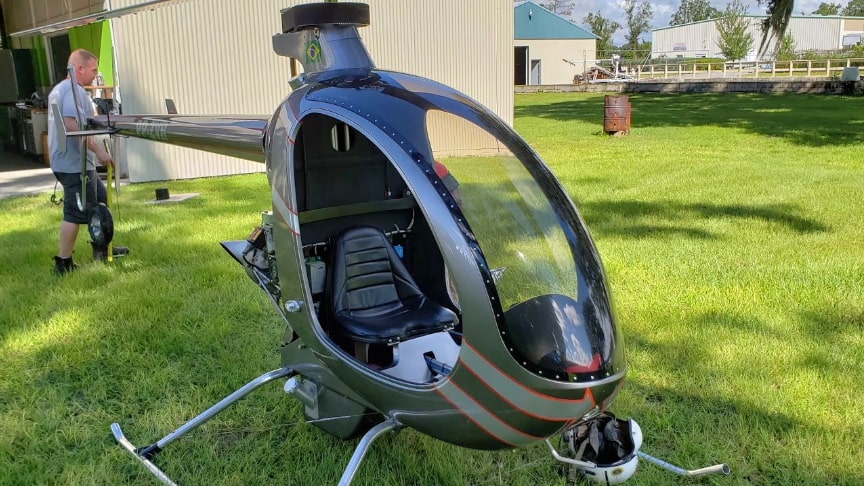 image: MojoGrip
The helicopter model shown in this video is a fully built helicopter with a modified T62-T2A Solar Turbine engine. Watch and listen, the engine sounds amazing.
In this video we get a brief run-through on how to operate the Mosquito helicopter. We do a cockpit flow, run up and startup of the turbine engine.
Advertisement
In the aircraft, You have your control stick, also known as the cyclic which is used to control the forward, backward and left to right movements of the aircraft. Also you have your collective handle bar which is used to gain lift all descend. The collective bar is also attached to the throttle.
In the panel, this helicopter is equipped with an MGL electronic flight information system. Here you can read and get all the data for your engine. You have a master switch on the lower right hand of the pilot.