Yvan and Sylvie live full-time in a 1995 MCI 102DL3. This 45 ft long beast is 8 1/2 ft wide and 13 ft tall with 1.1 million miles on it! This is actually their third bus conversion, and it's absolutely brilliant.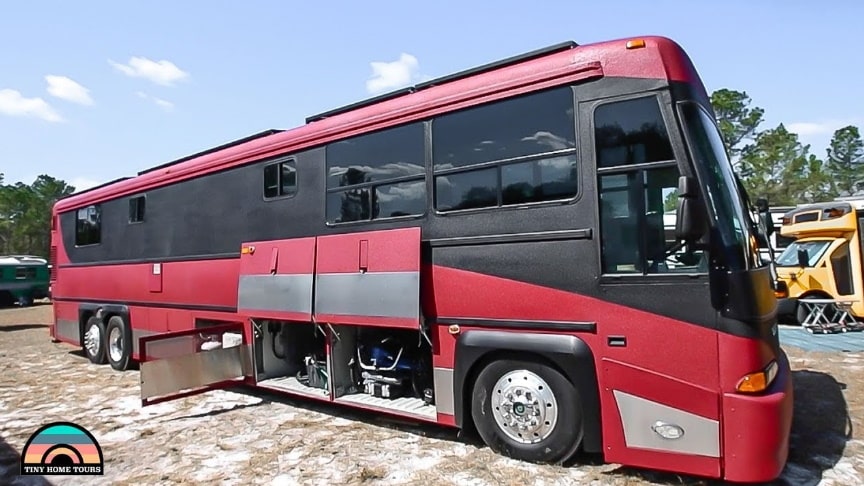 image(PrtSc): Tiny Home Tours
The 45-foot tour bus is 8.5 feet wide and 13 feet tall and runs on solar power. The bus has has a 135-gallons waste water tank and a 125-gallon clean water tank.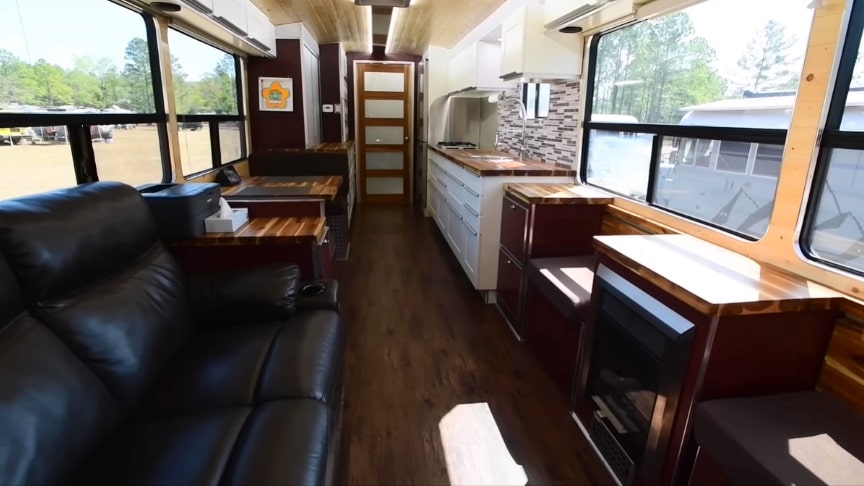 image(PrtSc): Tiny Home Tours
The luxurious interior has a fireplace, reclining chairs, a projector screen, and gorgeous track lighting. The bathroom covers the entire bus width, measuring 8×8 ft with a 36″ shower, nice toilet, and abundant storage space.
Advertisement
They have a murphy bed with a built-in table that folds down when the bed is up. The exterior has excellent under-storage holding tools, major cooking gear, and other bus necessities. Watch the video from Tiny Home Tours:
The kitchen is large so they can do all the cooking they love.This couple loves being on the road and sharing their adventures! If you ever see them, honk and wave!