This RV has the muscle of a semi-truck and the look of a luxury cabin. Doug Tolbert shows off his Powerhouse Coach designed to bring all his toys wherever he goes.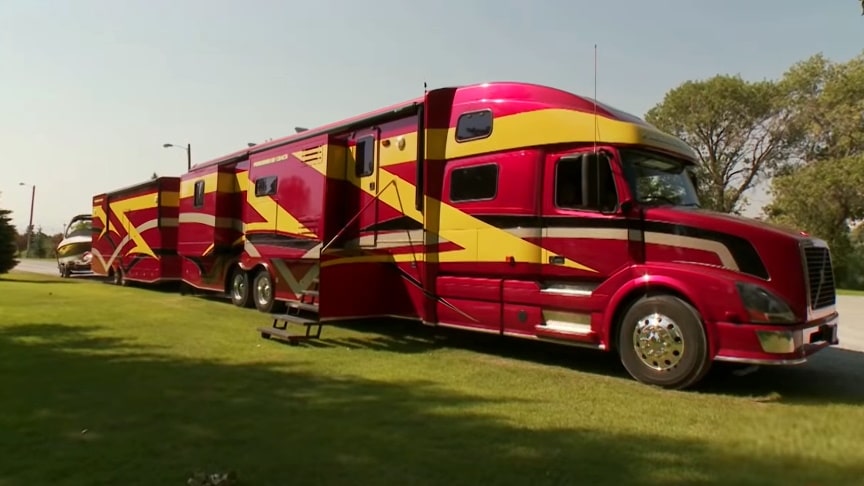 image: Destination America
This luxury motorhome can accommodate 8 people.The Powerhouse Coach is the perfect combination between a truck and a motorhome. It has eight rooms, over 37 meters in length and even Wi-Fi on board.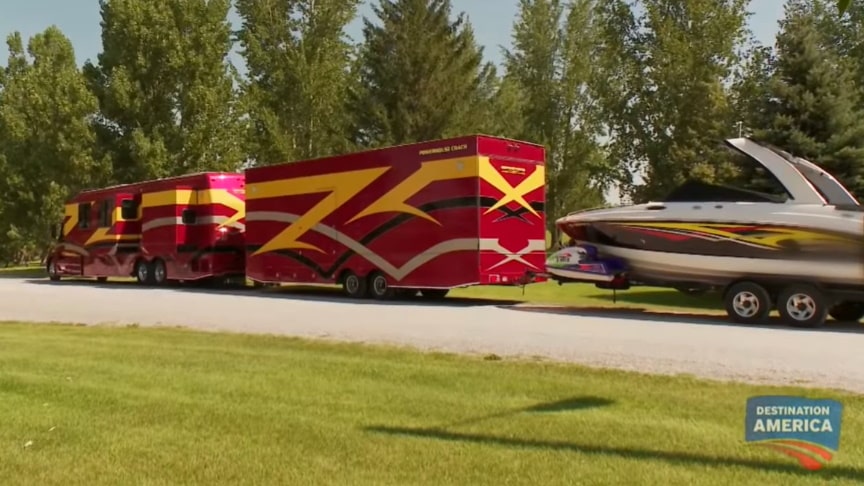 image: Destination America
As described by the owner Powerhouse Coach is as a house on wheels with a lot of power. Having invested $8,000 in his satellite system, Doug Tolbert can watch all his favorite channels or surf the internet wherever he is.
Advertisement
With more than 37 meters in length, eight rooms – which can be expanded at the touch of a simple button -, satellite service distributed by three televisions and even Wi-Fi throughout the "house".
This caravan also has the possibility of taking a boat in tow and all the Powerhouse Coach's energy is supplied through solar panels. With an integrated deployment system, he can benefit from 121 m2 of living space, in the dedicated trailer of his motorhome. Kitchen, bedroom and shower are provided.