The Antonov AN-225 Myria is the world's most powerful cargo plane (well, one that can carry cargo inside the aircraft), and a feat of pure incredible, engineering. It was originally designed to carry the Soviet equivalent of the space shuttle, however, when that space plane program was shut down, all that remained was the plane.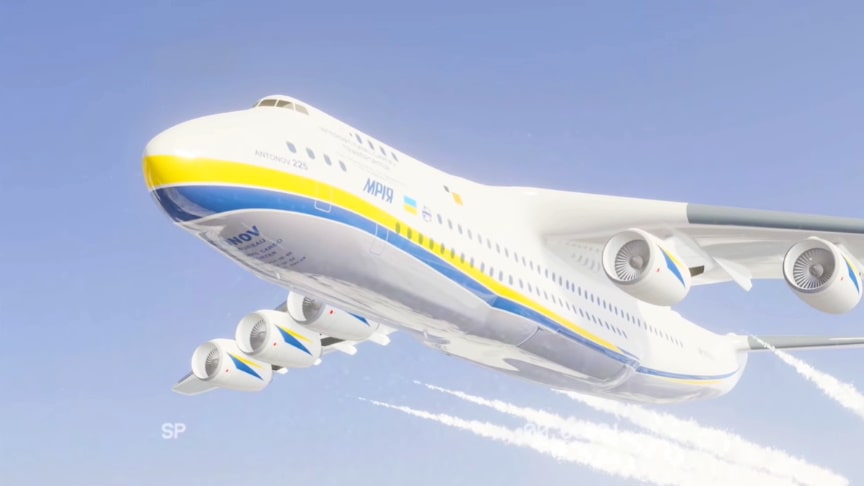 image(PrtSc): Found And Explained
What would the Antonov AN-225 be like if it was a passenger plane? As in, we take the existing aircraft, slap in some seats, and start flying revenue flights? How many passengers could it fly and would it be a good experience? Let us get our hands dirty and get to work!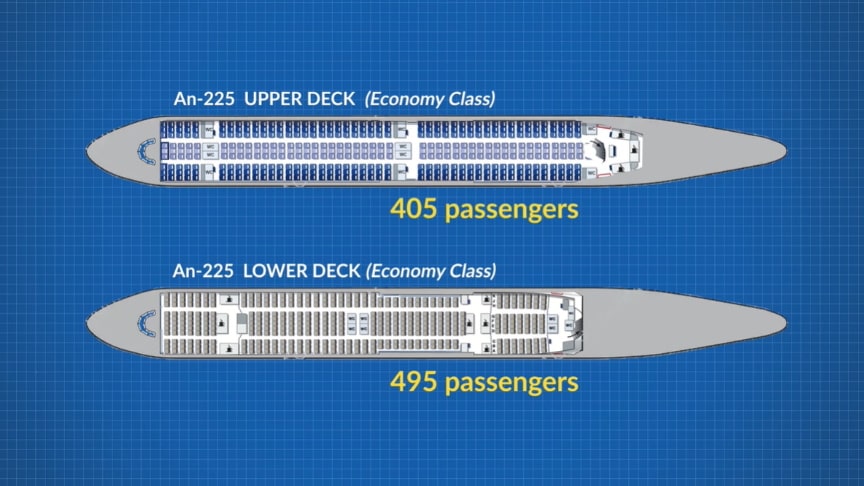 image(PrtSc): Found And Explained
The AN-225 has a length of 84m or 275 feet. However, the cabin doesn't go the length of the plane, with instead the cabin only reaching 43.35 meters, or 142 feet.Its features include an incredible carrying capacity of around 200 tonnes.Starting with an economy cabin, we know that the average economy seat is 18 inches wide, and 31 inches deep in pitch. If the cabin is 21 feet wide, or 252 inches, then we can fit in 14 seats across.
Advertisement
So how many can we fit in the cabin? At 31 inches of seat pitch, and the cabin itself measuring 1704 inches long, thats 55 rows. But of course, we need doors, stairs, bathrooms, and more. pushing it down to around an abartariy 45 rows. That gives us a total economy capacity on the An-225 lower deck of around 495 passengers. Cosy. Now lets have a look at the upper deck. As the plane actually curves inwards, there is not enough room for the same width of seats, reducing our cabin to around 9 seats across in a 3-3-3 configuration.
Assuming the same length and rows, that would be an additional 405 passengers. For a total of 900 passengers onboard in all economy. If the average passenger weighs 75kg, or 85kg if they are American, then we will have a total weight of 41,000 kg for 490 passengers. Plus luggage, which would be 20kg at least per passenger, so another 9,000 tonnes. that gets us up to 50 tonnes. We still have another 50 tonnes leftover, which would go to the seats, interior, deck, entertainment system, food, and more.