This girl and her drive for adventure pair well with the rugged rig she calls home. The interior of her all-terrain beast is maximized with good use of space and a creative layout.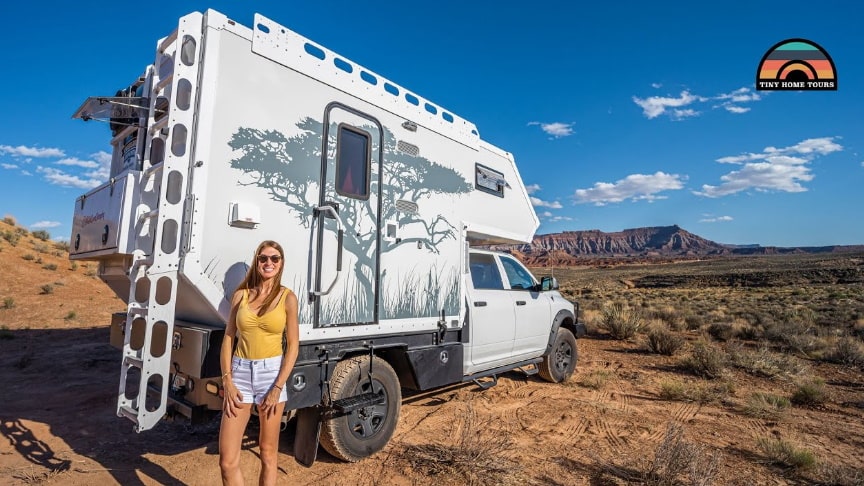 image: Tiny Home Tours
Lindsey started her solo traveling in an Airstream and later moved into her current tiny home, an Overland Explorer. The kitchen is stocked with a microwave, booth seating, and a map of the USA that covers the entire sidewall.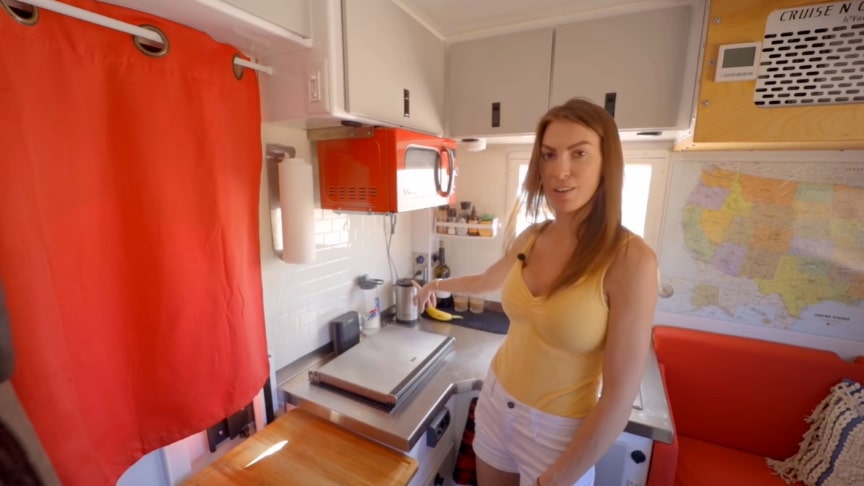 image: Tiny Home Tours
Modern technology provides her with a diesel cooktop that doubles as a furnace when the lid is down and a Cruis and Comfort 12 volt air conditioner that can run all day off her 1000 watt Solar panels.
Advertisement
With hidden ski racks mounted on the exterior and a proper place for her flat iron, this girl is the whole package when it comes to off-road glamping!
The bathroom is sufficient, including a hot shower that, even at 5'10", Lindsey is comfortable standing in. Her bed stretches full length across the front of the camper and allows for more organization due to angled cubbies lining the edge of her room.//Tiny Home Tours