Ponti Design Studio has created a concept for an autonomous, double-decker tram with a radial interior design to encourage Hong Kong residents.Island's by Andrea Ponti highly innovative design, incorporates industrial design, transportation design, public design, urban mobility and sustainability.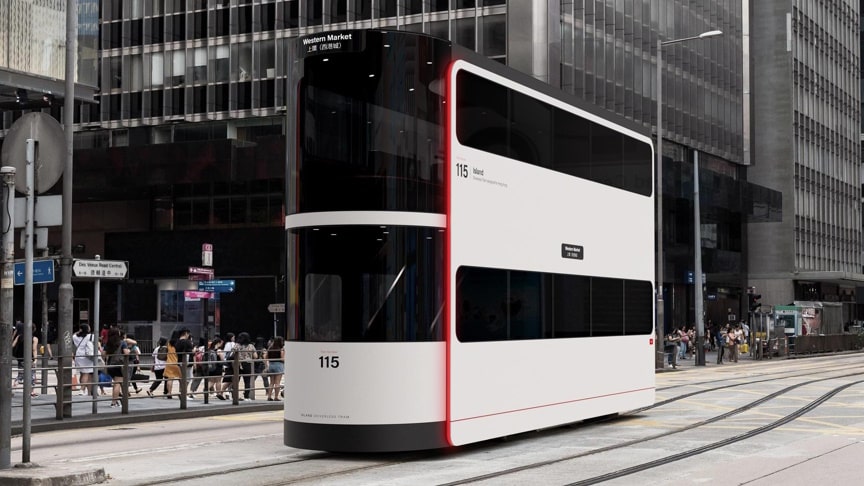 source-image: andreaponti
the name Island refers to the innovative design of the interiors, with large circular benches where passengers sit facing outwards. The exterior design is inspired by Hong Kong buildings with curved curtain walls.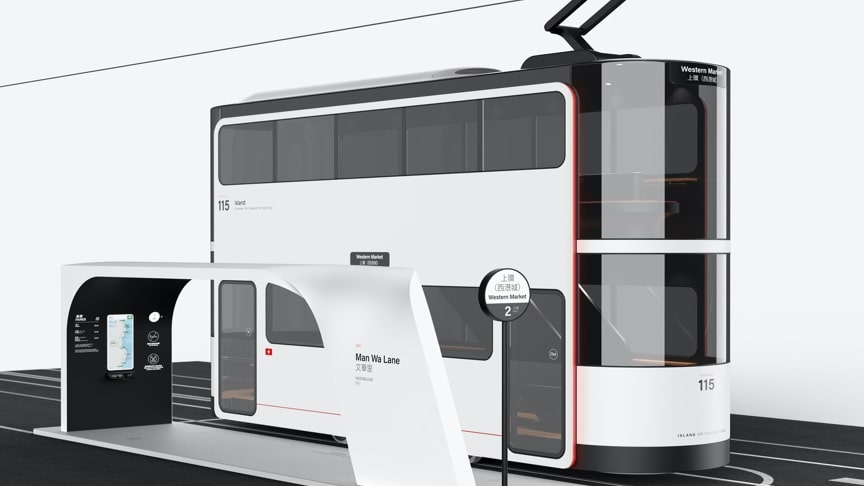 source-image: andreaponti
Island's curved windows and domed top draw in light by day and awe-inspiring views by night. The interiors are sleek and comfortable: charcoal gray walls, cushioned seats, wooden floors and trims with natural finish.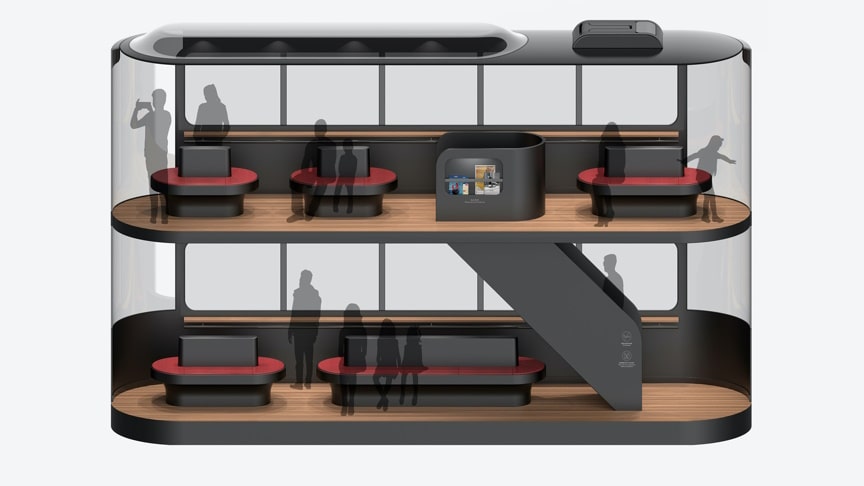 source-image: andreaponti
Island connects several elements of design and urban life: transportation, landscape and sightseeing, safety and comfort.Bar-like wooden counters line the perimeter of each storey, and feature handrails to enable passengers to stand and enjoy the passing views while travelling.
Advertisement
According to the concept, the payments for the trip are to be made contactless through Hong Kong's Octopus card system before getting on the vehicle.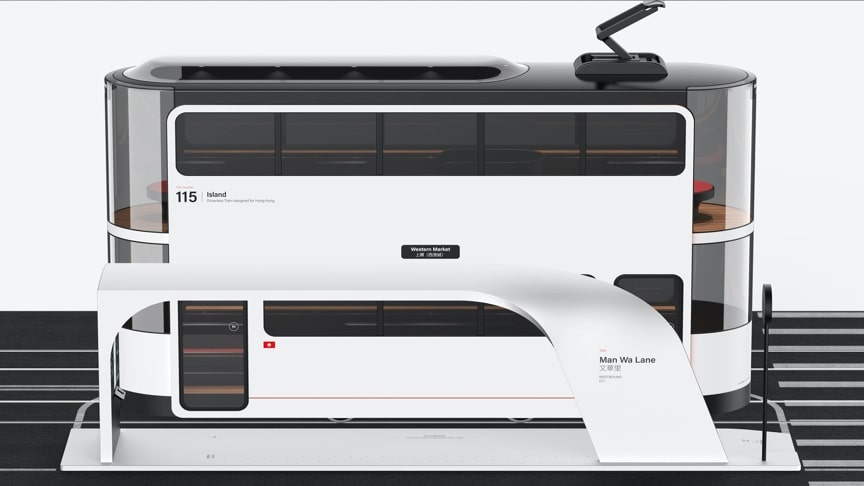 source-image: andreaponti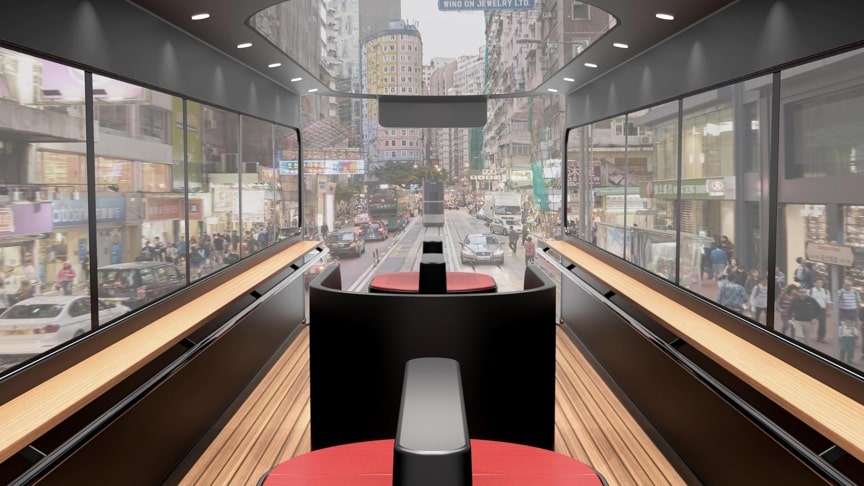 source-image: andreaponti
Wrapped in large expanses of glass that round off at the front and back of the vehicle, the tram echoes the design of the surrounding urban architecture.The driverless technology optimizes the interior space of the tram, making it easier to manage travel times and increase onboard safety.