Moto Parilla electric ultra carbon bike features generous power of 3000watts motor,Using a single aluminum block, it is sculpted using numerical control machine to remove any aluminum excess to shape aggressive form and lines that represent engine power, speediness, and personality.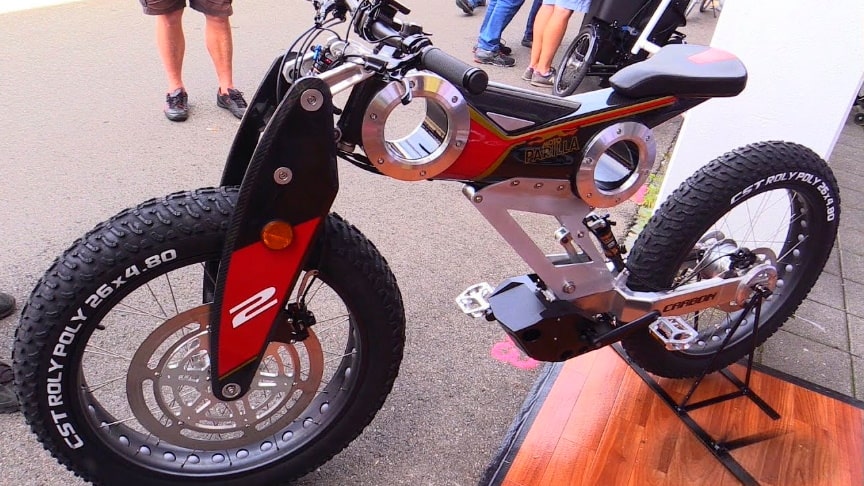 image: BicycleTube
This bike is a work of art with every line is drawn with skills and every detail is hand finished.Ultra Carbon Bike by Moto Parilla features a brushless, high-performance engine. It is reliable thanks to its generous power of 3000 watts. Equipped with Alligator 380mm front discs with eight calipers.
The Moto Parilla has a top speed of max speed 32kmh. The motor provides a torque of 140 Nm.The moped has a removable lithium battery for a range of 50 miles.The frame and front fork of the moped is made of Carbon T700 24T.
Advertisement
Are you ready to find out what's behind the world's most luxurious electric bike?During the course of 2021 our technical department was engaged in the realization of the restyling of Carbon, our iconic e-bike.
The careful processes and totally Italian materials make Carbon a unique product from the point of view of construction and design.