This ultra modern tiny house on wheels is truly something to behold. With it's jet black exterior, super clever design and incredibly high quality of craftsmanship, this tiny home is sure to blow your mind.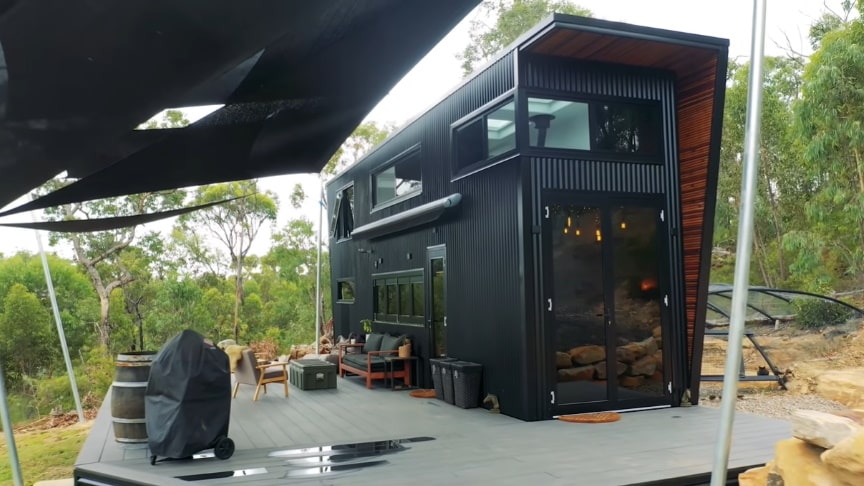 image: Living Big In A Tiny House
If you're a fan of modern downsized architecture, this tiny home is sure not to disappoint. Enjoy the full video tour of this spectacular home on wheels.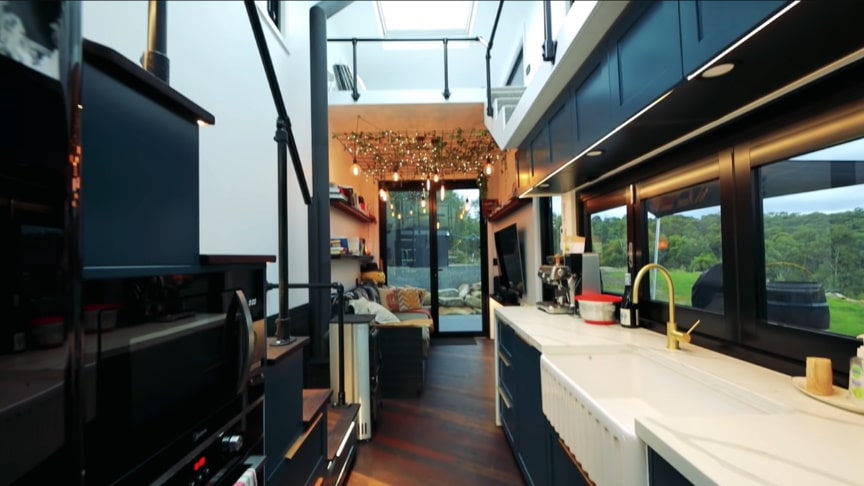 image: Living Big In A Tiny House
Inside, the home is every bit as practical as it is beautiful. Constructed by couple Matt and Lisa, this tiny house has absolutely everything the young couple needs and many extras on top! As far as tiny home's go, this one is especially spacious and packed full of clever smalls space design ideas.
Advertisement
The tiny home has everything that you would expect, albeit all finished and decorated to a tremendously high standard. While Matt and Lisa did the vast majority of the construction on this home, they admit to calling in a good number of favours amongst their friends in the trades and more than a few boxes of beer changed hands in the process.
The lounge is large and wonderfully artistic with a spectacular light feature above, with collection of hanging down-lights and plants growing amongst them. There's a good sized television and a comfortable seating area.Moving into the upstairs area, the home once again shows that it's something very different. The extra height in the house has allowed standing room in the upstairs area, so no ducking down to climb into a loft bed.