Experience the ultimate outdoor living with GeoDomeX! It's futuristic crystalline appearance and sturdy design transform your garden into a modern paradise. Constructed from premium materials, it withstands all weather elements, ensuring your peace of mind.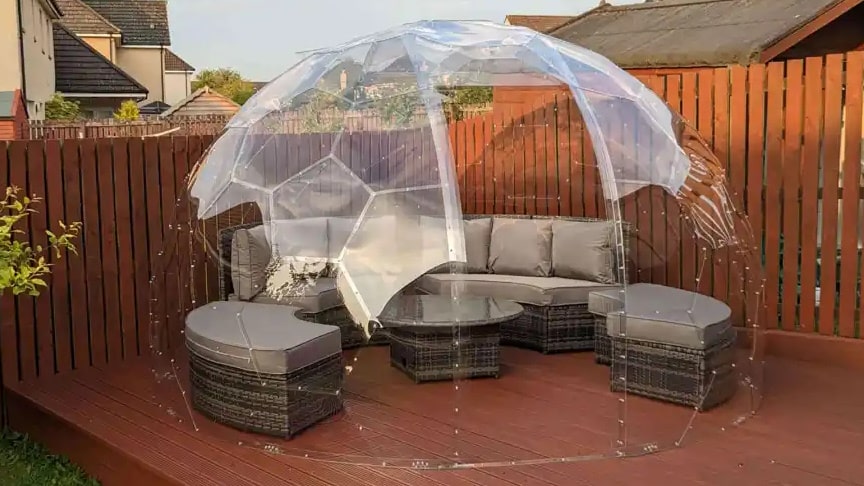 source-image: geodomex
Let your imagination run wild with endless possibilities – a quiet area to relax, playground for kids, office or studio, or even a greenhouse. With easy to follow assembly instructions, everything you need to build your GeoDomeX is included. Start living your dream outdoor lifestyle today!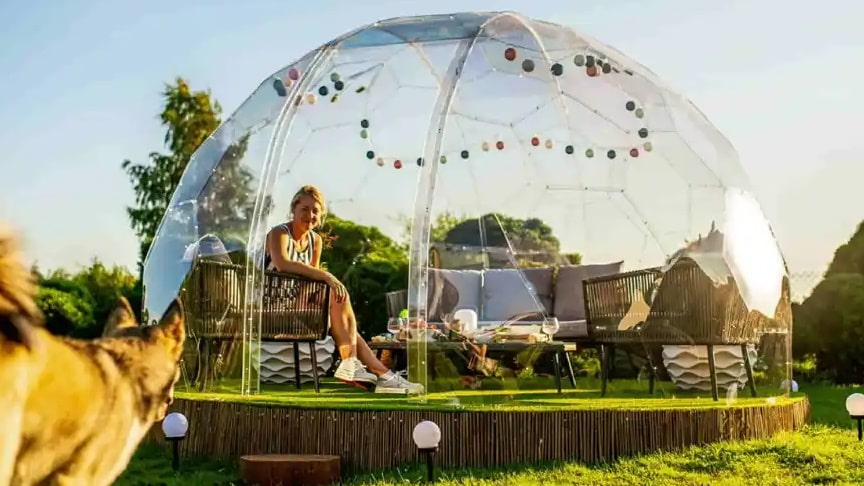 source-image: geodomex
Our unique design can accommodate a standard double bed with enough room to move around, and allows you to add personal touches like side tables, plants, and lighting to create a cozy and comfortable atmosphere. Perfect for creating a relaxing oasis in your backyard or adding a unique touch to your Airbnb.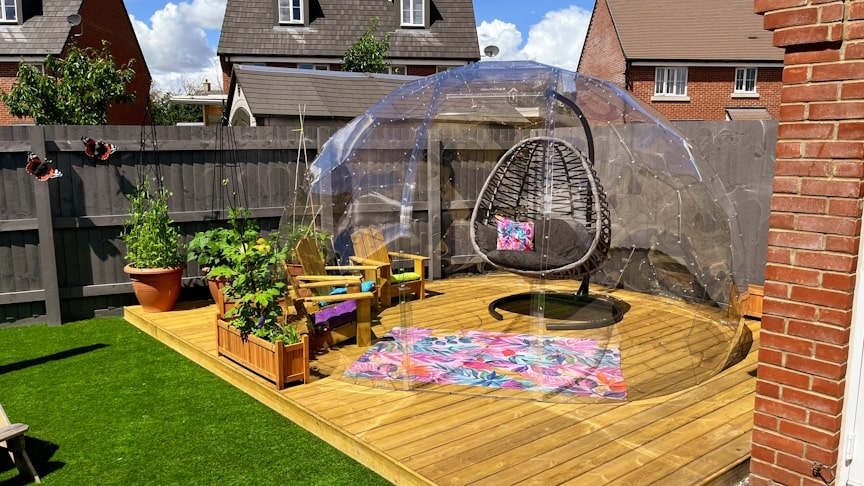 source-image: geodomex
GeoDomeX's ample space can accommodate a comfortable lounge configuration, with a sofa and armchairs that can seat 6-8 people in a relaxed manner. You'll even have room to spare for decorative pieces like plants and coffee tables, making it the perfect venue for a cozy gathering or a casual hangout with friends and family.
Transparent polycarbonate panels that are 200x stronger than glass, yet still completely transparent.Enjoy the outdoors with piece of mind as GeoDomeX has a lifespan of over 10 years. UV Protected panels keep it looking bright and new.
Advertisement
Durable and weatherproof. Overlapping panels ensure zero water-penetration from rain and snow, and our angles vents and windows allow for adjustable air ventilation.The sturdy anchoring design resists against extreme wind of up to 100km/h.Cosy yet spacious.9.6m2 floor area allows for up to 12 people depending on the setup, with 8 people in a seated table arrangement and 12 people with a bean bag layout.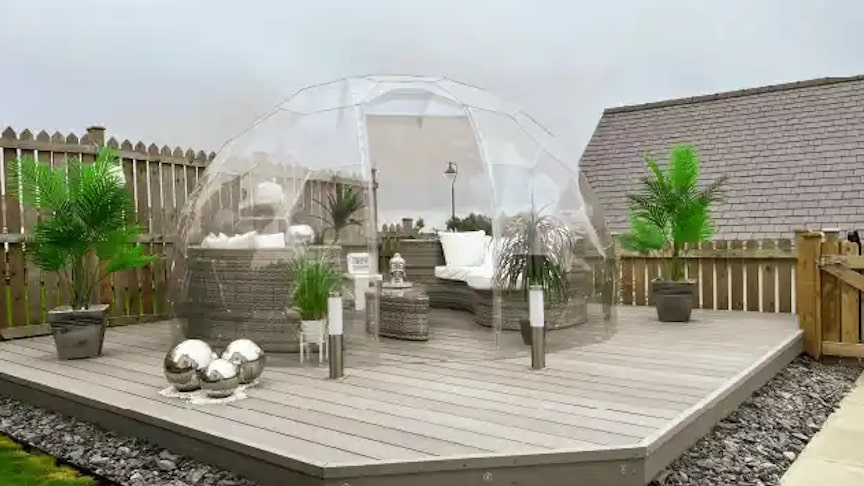 source-image: geodomex
Secure mounting points and 'L' shaped brackets strategically placed around the base allow for GeoDomeX to be installed anywhere. A simple connector system allows for easy, D.I.Y friendly assembly, and all the tools needed to build your garden pod are included within the box.
GeoDomeX is the perfect place to create a home workspace that is both functional and stylish. Whether you're working solo or sharing the space with a partner, GeoDomeX can comfortably fit one or two desks, chairs, and all your essential office supplies. Create a peaceful and inspiring atmosphere that will help you stay focused and productive throughout the day.