The UHU offers a tree-top experience that combines design, comfort and relaxation. The Uhu is an incredibly beautiful tiny A-frame cabin perched 40 feet in the air on steel stilts.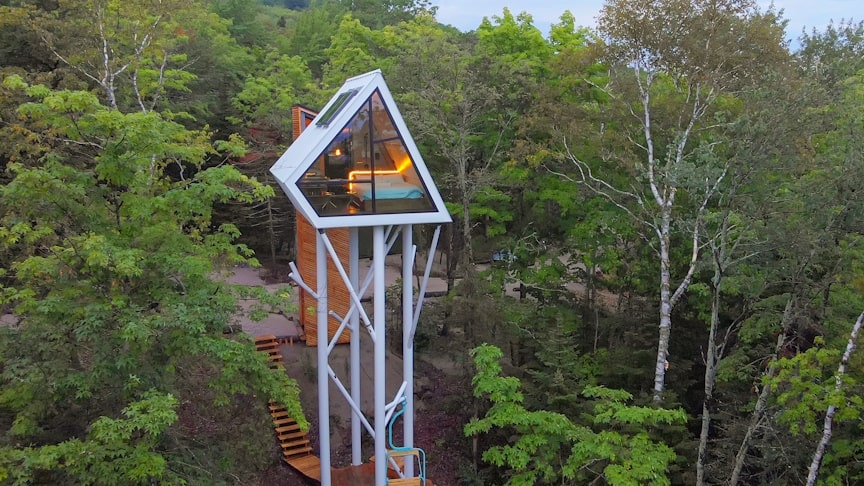 source-image: Exploring Alternatives
The exterior is all windows and angles, including a diamond shape on one side, but the interior is full of curves and cozy ambiance. Getting to the cabin is a pretty cool experience: you climb an enclosed spiral staircase and once you reach the top, you cross a 20-foot bridge to get to the cabin's front door.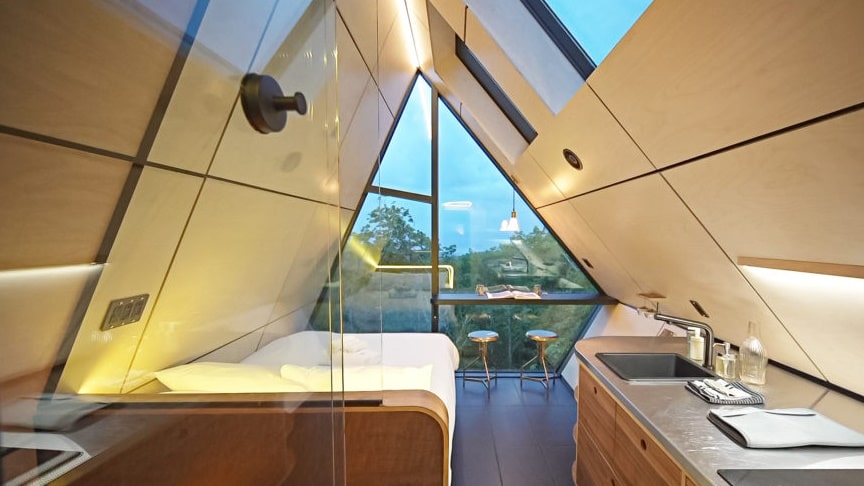 source-image: Exploring Alternatives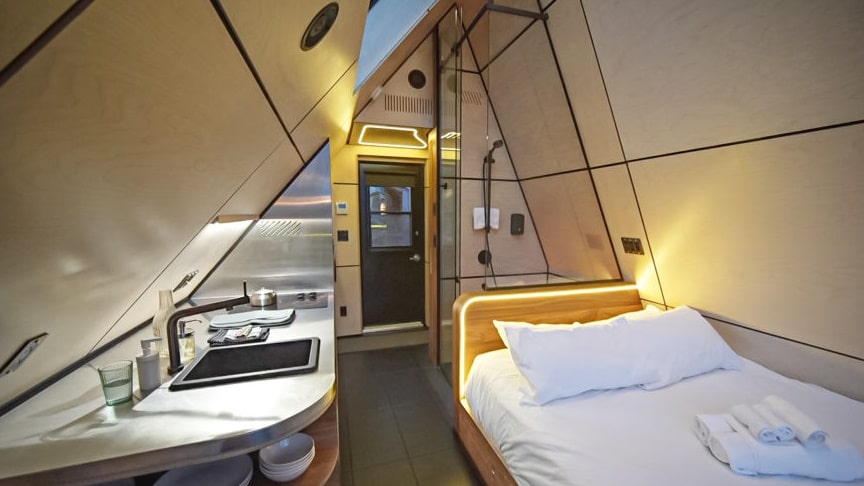 source-image: Exploring Alternatives
Inside, there's a surprisingly spacious interior considering it's only 200 square feet. There's a small entrance closet, separate toilet and shower stalls, a kitchen with running water and a fridge, a Queen-size bed with storage underneath, and an eating nook with an incredible view!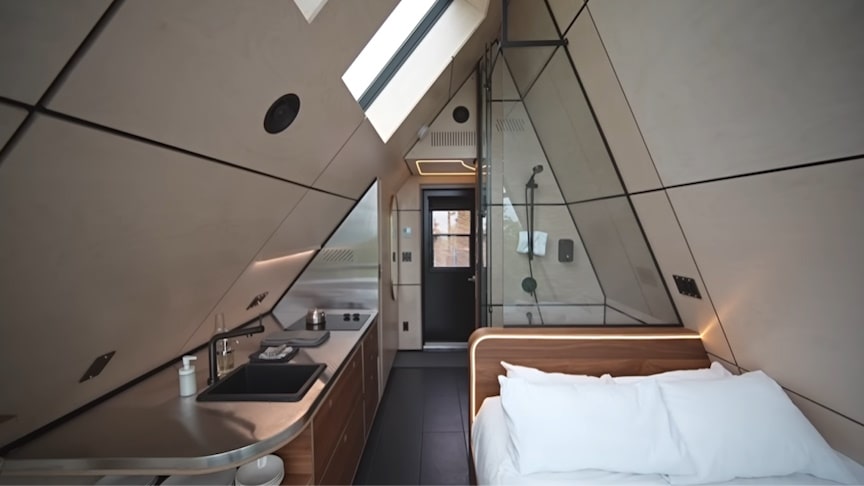 source-image: Exploring Alternatives
Perched ten meters in the air, the UHU will give you the chance to sleep at the top of the trees, lulled by the boreal forest. At the top of large piles, the fenestrated façade offers a unique view of the river and the region.
Advertisement
Indeed, you will find a superior quality bed, a toilet, a shower open to the stars, a heated floor, an integrated sound system and a fully equipped kitchen.
It was designed and built by two brothers, along with help of an architect friend and a team of passionate people who each contributed something special to the project over the course of several years!