It is common to get by with small homes in huge cities, meaning even smaller rooms in your humble abode. A smarter way to furnish your rooms would be to opt for space-saving furniture, so your rooms look and feel bigger than they really are.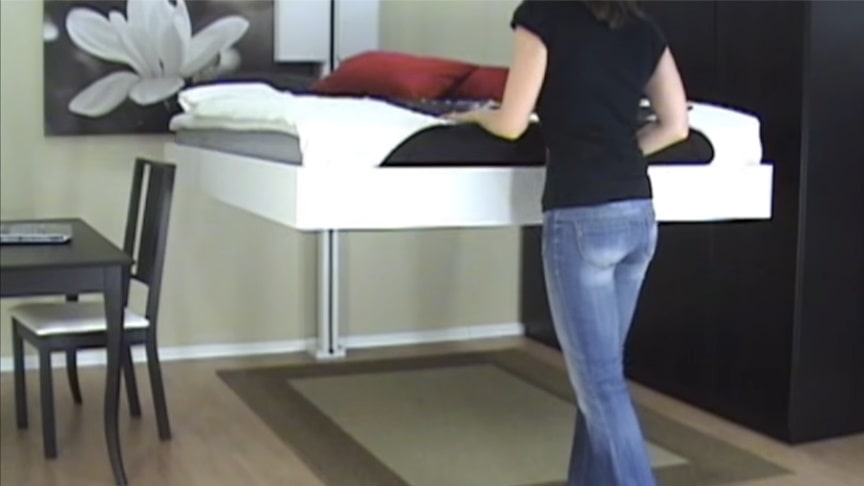 source.image: Spaceman
Spaceman's unique innovation uses a soft open/close mechanism, ensuring ease when handling. It's easy to lift and the bed glides smoothly to the ground when pulled out. Spaceman launched SlumberUp retractable ceiling bed that helps homeowners in creating additional sleeping space without taking any floor space. Highlights from the range of space saving furniture available from Spaceman.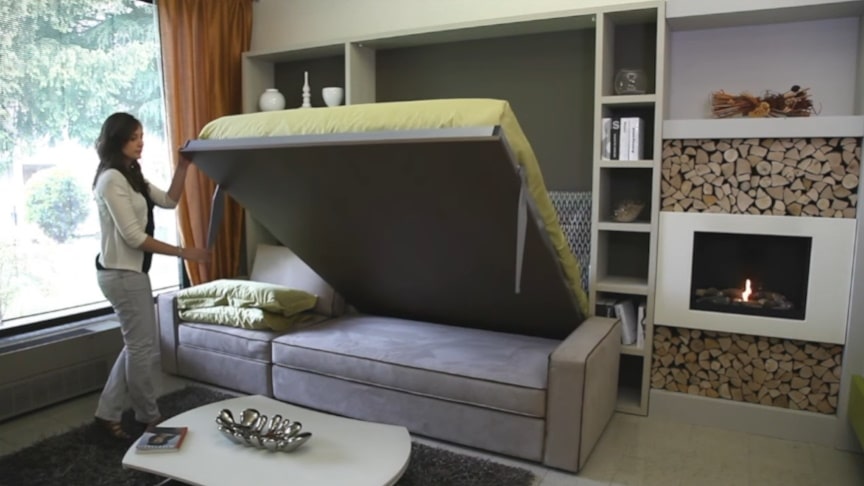 source.image: Spaceman
It is a clever ceiling bed that requires no motor or electrical connection, rather it uses an ingenious counterweight mechanism to effortlessly rise up to the ceiling for freeing up floor space.As one manually pulls down the SlumberUp retractable ceiling bed, the folding legs open automatically, while they also get closed when it is raised for further convenience.
Advertisement
You don't need to place it against a wall as it mounts to the ceiling and floor for easy placement.Moreover, it has a child safety lock to prevent any mishaps. You can even dismantle the bed for moving it to some other location easily. Unlike most of the traditional ceiling beds, it uses just one post to move up or down.more info: Spaceman
With Spaceman sofa beds you sleep on a real full size mattress.Spaceman's sofa bed systems are made in Italy and are available in four different sizes along with our remarkable bunk bed design.Spaceman opened in Singapore, the world's second most densely populated city, in 2011. We specialise exclusively in our own range of space saving furniture, offering the best Murphy Beds, Hidden Wall Beds, multi function, folding tables, and wall mounted wall tables, sofa beds and kids loft beds.