Conker Living was formed in 2017, by Jag Virdie, a Chartered Engineer and automotive designer.Conker Living is a business based on automotive and aerospace technologies solving issues through innovation and design. The Conker is built to last using aerospace and automotive materials with minimum foundations and up to 200mm of insulation.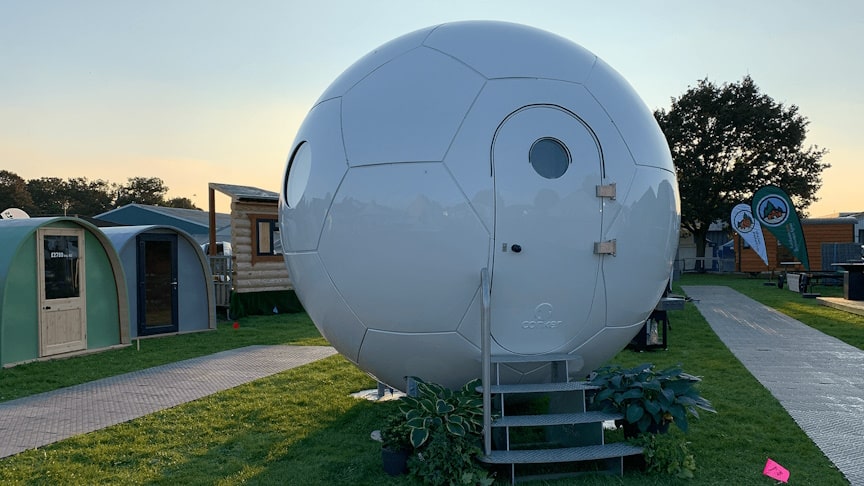 source-image: conkerliving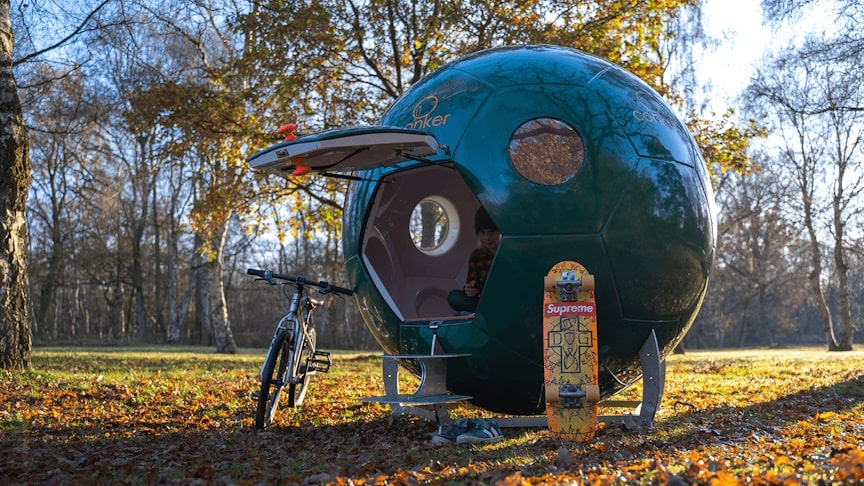 source-image: conkerliving
The semi-sphere is 3.2m high and the full sphere is 3.9m. The Baby Conker is 1.9m in diameter and 2m high. Each pod is completely weatherproof and can be entirely custom fitted based on your needs.This means that The Conker will maintain a comfortable temperature throughout the year in hot or cold climates, it can even be fitted with a pollen filter.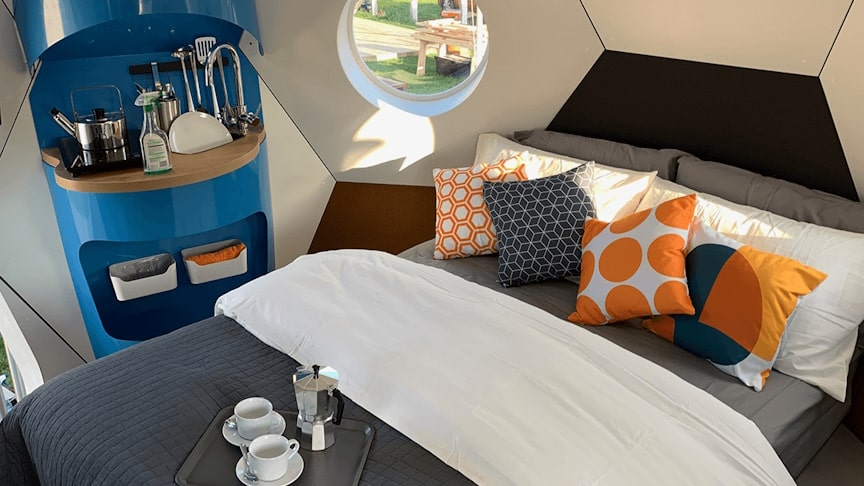 source-image: conkerliving
Standard equipment includes a heat recovery system, underfloor heating and fully certified electrics ready to plug and play.Allthe Conkers, Baby Conkers, Igloos and Conker Spaces are constructed from 100% recycled materials where possible, the rest are 100% recyclable, closing the loop to conserve natural resources and avoid unnecessary wastage.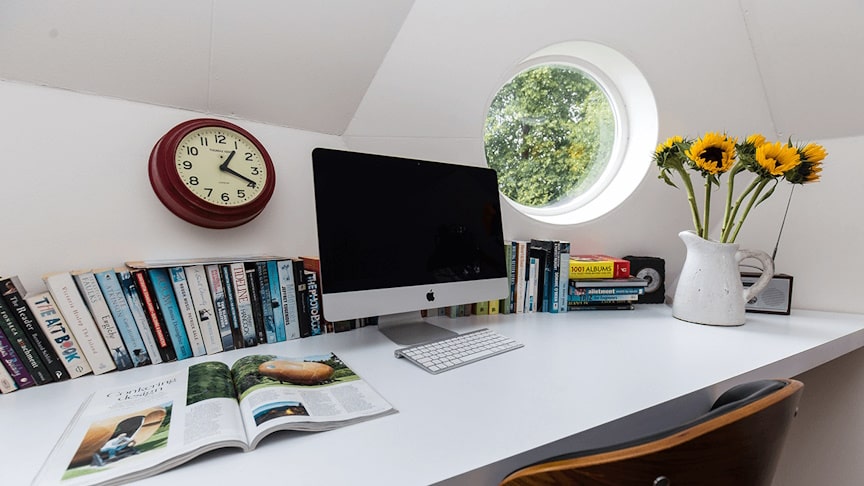 source-image: conkerliving
Sustainability is very important to us, both in the materials that go into our products, and also how they perform. The Conker comes with 200mm of insulation, double glazing, heat recovery and heat storage as standard making it highly efficient and very sustainable.
Advertisement
The interior can be anything you want!The Conker also comes with a TV in the living space and the relaxation room. You can also use multiple pods for different area each.
The structures even capitalize on their shape when it rains; all water drips down the sides of the panels, where you can set up a harvesting and storage system. Purify the water for reuse in the shower or kitchenette. Going the dome route also allows Conkers to bypass a separate guttering system.read more: Conker Living
Living space:
Furnishings
Sofa bed (single or double)
Bedside units
Wet room with shower, toilet & sink
Kitchenette
Bench seat with storage
Office space:
Furnishings
3m long desk
Desk drawers (for left or right side of desk)
Conference table
Bench seat with storage