The NERA e-motorcycle started with an idea: create a functional prototype that revolutionizes mobility and can be produced entirely with 3D printing.NOWLAB has developed the world's first fully 3D printed and functional e-motorcycle, the NERA e-motorcycle by Marco Mattia Cristofori with Maximilian Sedlak!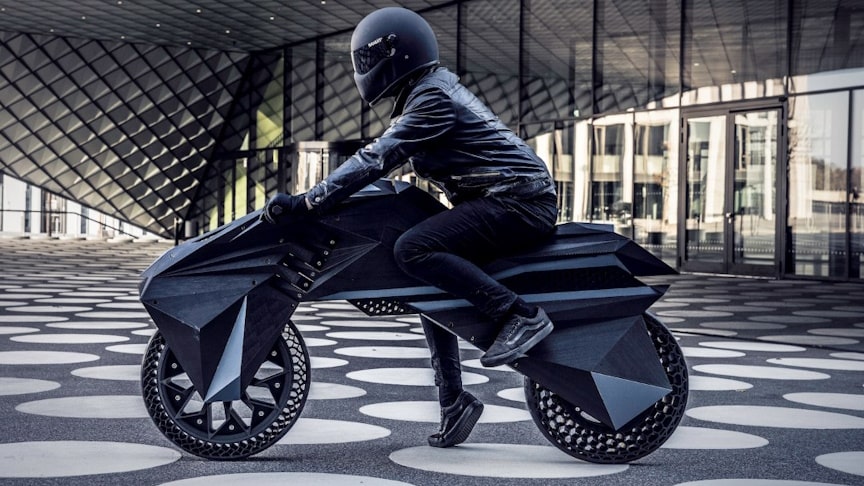 source-image: BigRep 3D Printers
All NERAbike parts, excluding electrical components, have been 3D printed, including tires, rims, frame, fork and seat. Battery, motor, cable and control systems are not printed. The motor is electric since traditional combustion engines cannot be embedded in polymer objects. The electronics can be adjusted individually and are integrated as a modular system that allows individual settings.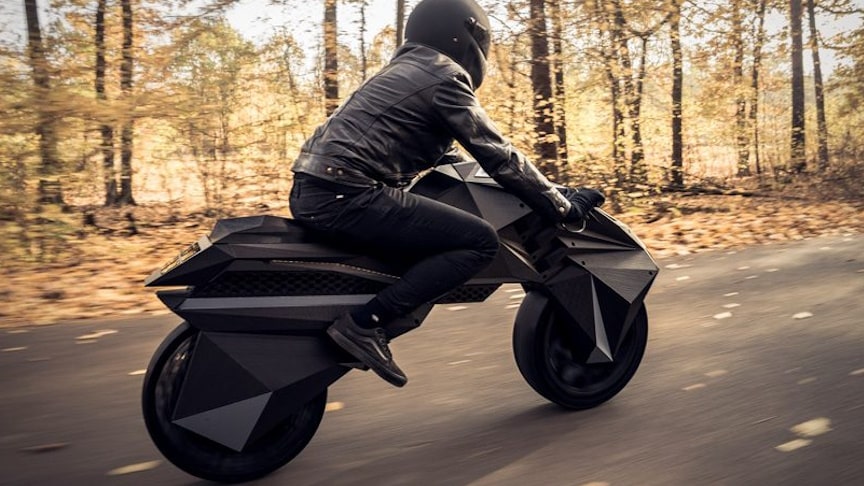 source-image: BigRep 3D Printers
NERA is printed with BigRep Pro Flex, BigRep ProHT, BigRep PLA, and BigRep PETG materials. While we use ProHT for rigid parts, PLA for color details and PETG for the light reflectors, Pro Flex allows us to embed functionalities in a unique way.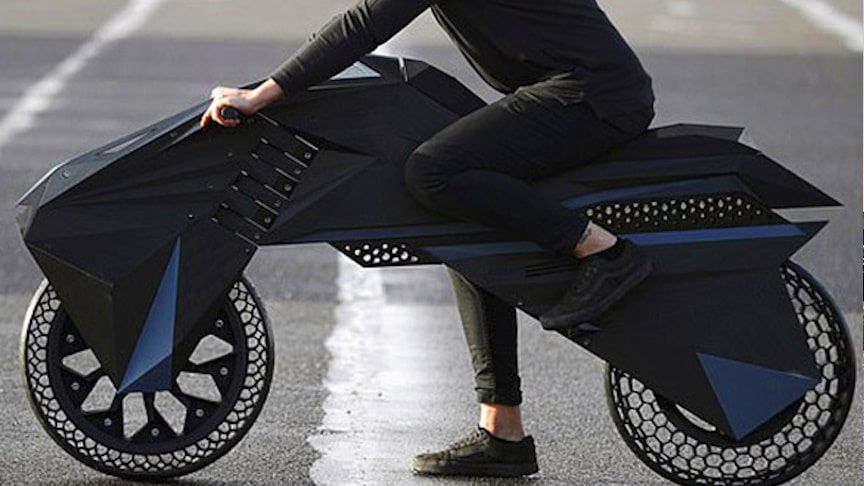 source-image: BigRep 3D Printers
Tires, bumper, seat and handles are printed with the flexible material and fulfill functions that usually require complex mechanical constructions such as hydraulic, shock absorbing suspension systems.
Advertisement
The strength and elasticity of the material allowed us to come up with completely new design approaches that replace the traditional mechanical components.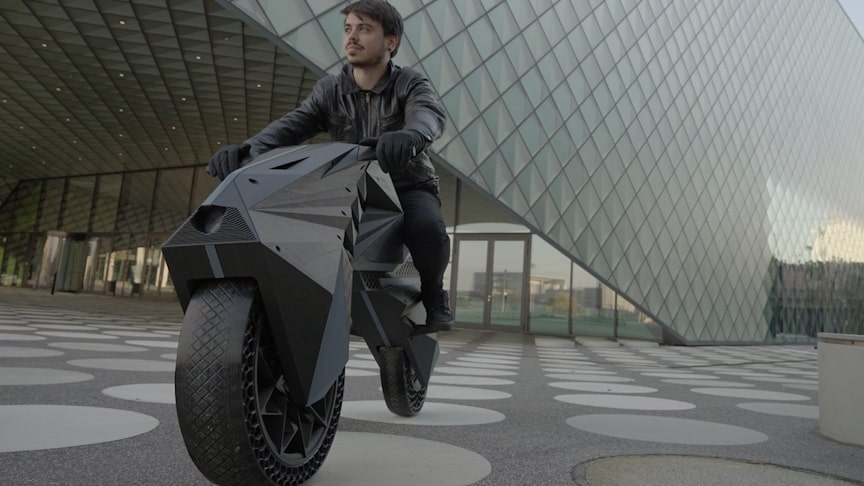 source-image: BigRep 3D Printers
A horizontally embedded Pro Flex suspensor with honeycomb structure, for example, replaces a traditional hydraulic system integrated in metal fork steering systems for motorcycles.
Instead of a fork steering, NERA has eight pivot points, clamping vertically instead of assembling the fork to rotate the wheel on a horizontal axis.
Fully-functional, full-scale 3D printed prototype
All parts printed with BigRep printers (except electronics), including body, rims, tires, steering, seat, headlight and shocks
Flexible parametric bumper replaces suspension as a shock absorber
Custom-fitted seat and chest rest printed with flexible thermoplastic
Airless tires with customized tread printed with flexible thermoplastic
Front tire has an arch structure for a softer, smoother ride
Back tire has a stronger hexagonal structure for load-bearing parts