The FLS Microjet is a high performance, aerobatic, single seat, low-wing, all metal, jet-powered aircraft built from an amateur homebuilder kit.The design was originally developed in the 1970's by Jim Bede of Bede Aircraft, Inc. and designated as the BD-5. It was a public sensation and fueled homebuilders with dreams of owning a high performance propeller or jet aircraft at a fraction of the normal cost.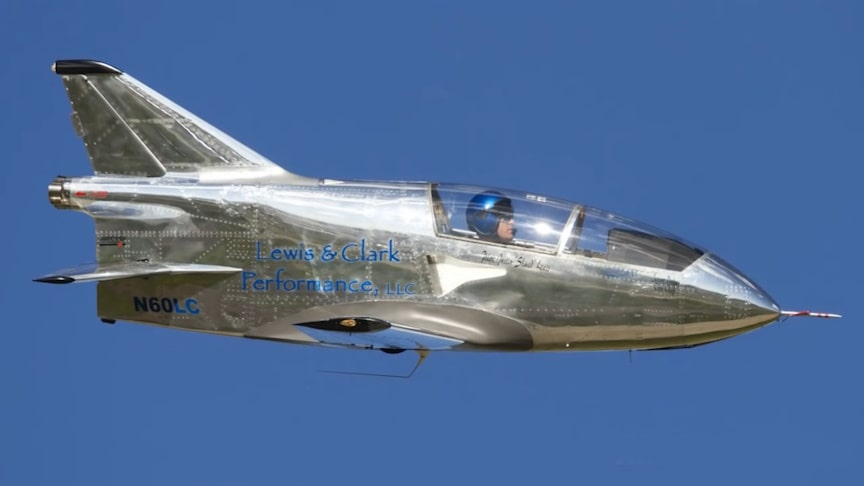 source-image: AirshowStuffVideos
At EAA AirVenture Oshkosh 2013, AirshowStuff sat down with Justin Lewis, pilot of the USFleetTracking FLS Microjet, the world's smallest jet. Watch to see this amazing aircraft in action, and hear about how it came to be and why it is so special!
source-image: AirshowStuffVideos
The fuselage was constructed primarily from fiberglass panels over an aluminum frame, reducing construction time to only a few hundred hours. Although the early designs required some welding in the landing gear area.The BD-5 was dubbed "The World's Smallest Jet" and quickly earned a reputation as James Bond's jet when it was featured in the movie "Octopussy." Through the years, a few airshow teams have captivated fans all over the world but today, very few flying BD-5's still exist.
Advertisement
At just over 5 meters long, the new model can reach speeds of up to 515 km/h while having a range of 370 km. It is powered by a Quantum Turbine System which gives a thrust of 265lbs (120 kg), allowing it an impressive maximum carrying capacity of 200 kg while the plane itself only weighs 188 kg.
FLS safety advances include improved stall characteristics, increased pitch stability, reduced airframe fatigue, and modern technology integration focused on increasing systems reliability while reducing pilot workload.Even though more than 45 years have passed the aircraft is still recognized as "The World's Smallest Jet". Due to its compactness and innovativeness, it is often featured in films or airshows.