It's inspired by the Isotta Fraschini Tipo 8 luxury car of the early 1920s.The Hover Coupé is a retro-style curvy hybrid-electric aircraft based on the early 20th Century luxury Italian car, the Tipo 8 by Isotta Fraschini, made from 1919 to 1924.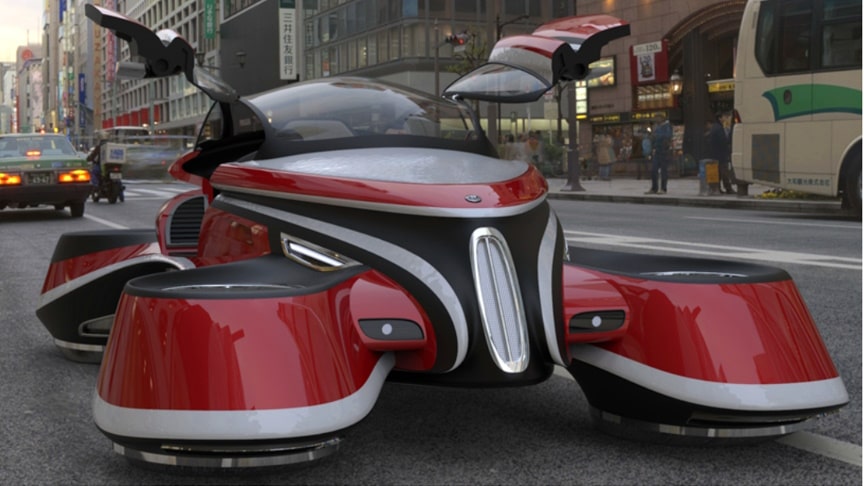 source-image: lazzarinidesign
The hybrid-electric vertical takeoff and landing (VTOL) aircraft can fit in a parking space, holds two passengers, looks very much like a futuristic car/aircraft with four ducted stylized fans at each corner of the aircraft.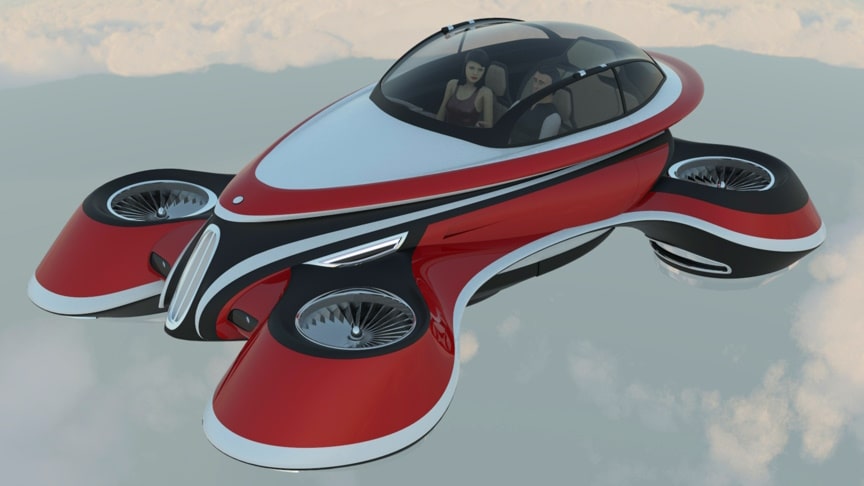 source-image: lazzarinidesign
The aircraft looks like a car with its wheels replaced by ducted fans. As the name suggests, it uses hover power to lift off the ground — more specifically, four small turbine engines located in the four corners of the vehicle.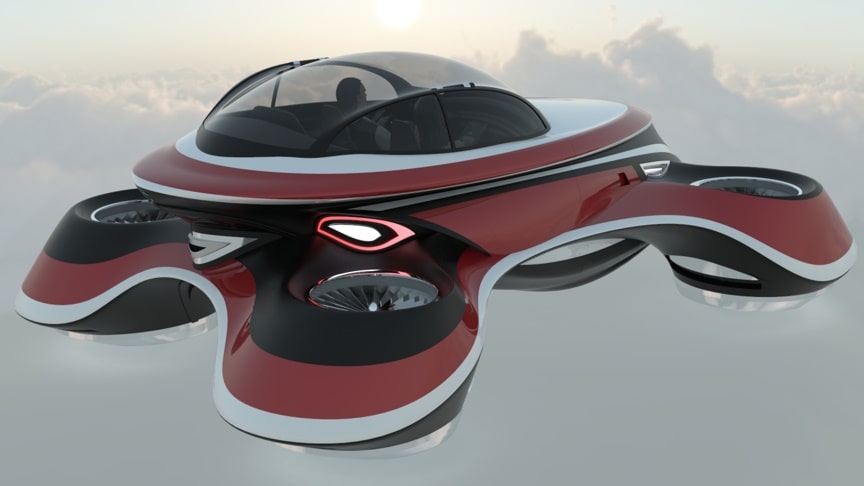 source-image: lazzarinidesign
They are mounted on an extremely light carbon body structure.The two-person futuristic vehicle measures 4,500 mm in length, making it similar to a compact car for scale.
Advertisement
Lazzarini claims these jets could hypothetically allow the Hover Coupe to reach speeds exceeding 550 mph. The position of the jet engines would also give it drone-like maneuverability, something you'd need in a crowded city skyline full of flying cars.
Directional control is made by the speed of each of the eight independent ducted fans and has adjustable flaps under it's fuselage which maneuver the aircraft to any position it likes, from vertical takeoff to rounding the corners of buildings.This design exercise will almost certainly never make reality, and will remain only at a concept phase .