Sealvans is an amphibious vehicle that can travel both on land and in water. It offers both the possibility of camping on land and the pleasure of cruising in water with an external engine.Sealvans is designed for you to enjoy full ventilation and a comfortable night's sleep, thanks to its large, fully opened panoramic windows, as well as curtains protecting you from the sun, and mosquito nets, allows you to sleep comfortably and start a quality day with a sea or forest view.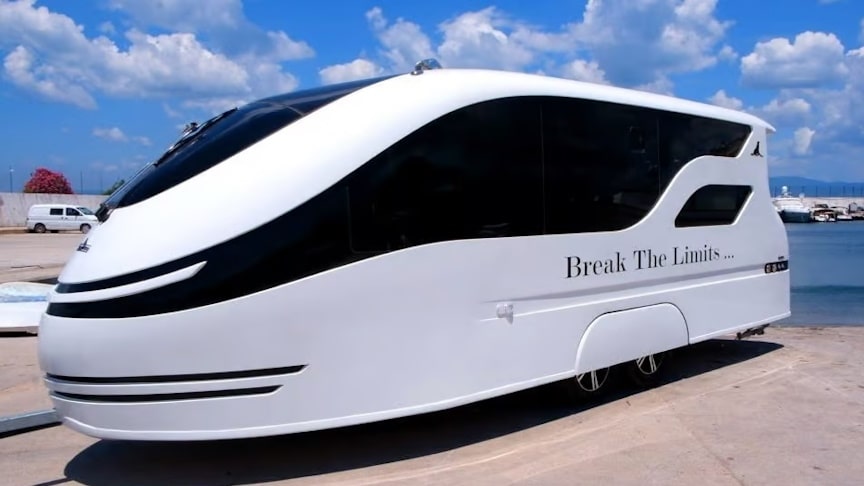 source-image: SeaLVans
Equipped with modern and high quality equipment, Sealvans offer a pleasant holiday experience to you who are camping and sea lovers. Forests and bays will now be your home thanks to Sealvans, which will accompany you wherever you will travel with your vehicle.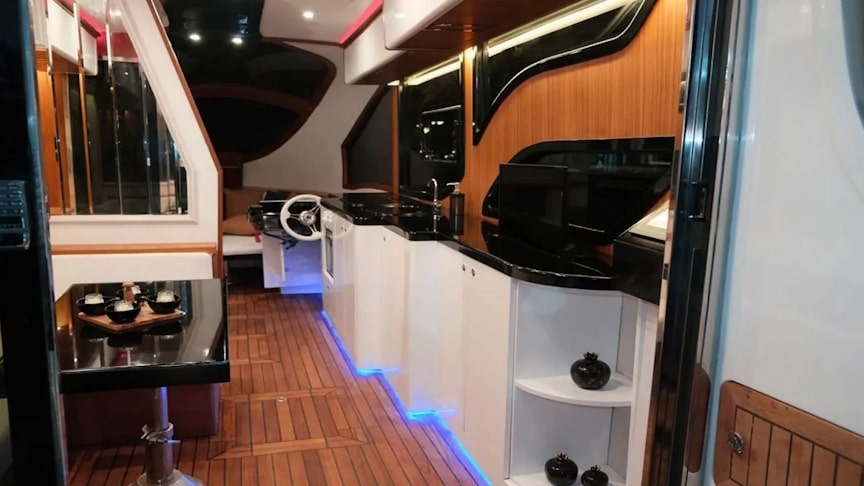 source-image: SeaLVans
The SealVans 7.50m, with a length of 7.5 meters, which is meant as the family vacation vehicle, with sleeping for three people – four at a squeeze. The SealVans gets propulsion from either a 50 HP Honda outboard or an electric powertrain with electric inboard motor DC pod drive 6.0 Evo and batteries.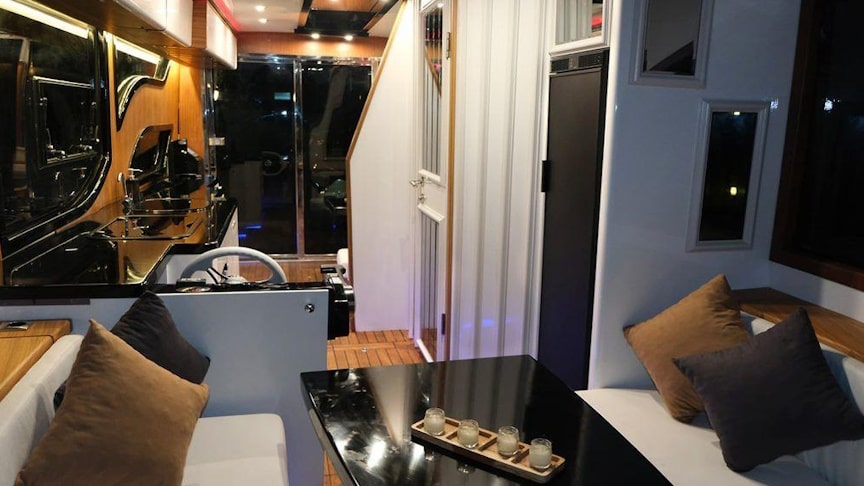 source-image: SeaLVans
The controls for the SealVans in boat mode are hidden in the furniture in the main lounge, so you're looking out the panoramic windshield as you steer.When designing Sealvans, one of our main focal points was to provide was to provide ease of transportation both on land and in water.
Advertisement
With Sealvans you will feel the comfort of your home with you. It is a luxury boat caravan designed to meet all your basic needs.It is a luxury boat caravan that can be divided into two separate bedrooms at night, with mutual dining area, sitting area, and where four people can live comfortably. The 7.5m model is €58,500 before options.
It is now very pleasant to take a shower in the spacious bathroom, accompanied by a view, whenever you want.Thanks to Sealvans, you can freely explore the beauties of nature wherever you travel with your vehicle. All bays, forests and seas will now be your home.