Hiller Aircraft Company was founded in 1942 as Hiller Industries by Stanley Hiller to develop helicopters.Back in the Apollo program Hiller Aircraft proposed catching the entire 1st stage of the Saturn V under a giant helicopter. They called it the Rotary Wing System for Booster Recovery.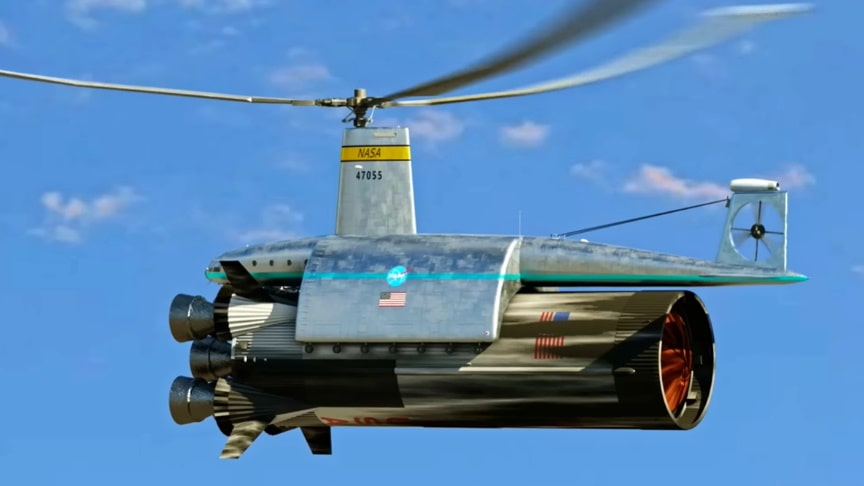 Rotary Wing System for Booster Recovery, Hiller's Aircraft, 1965, planned to catch the Saturn V's first stage for reuse using an enormous helicopter.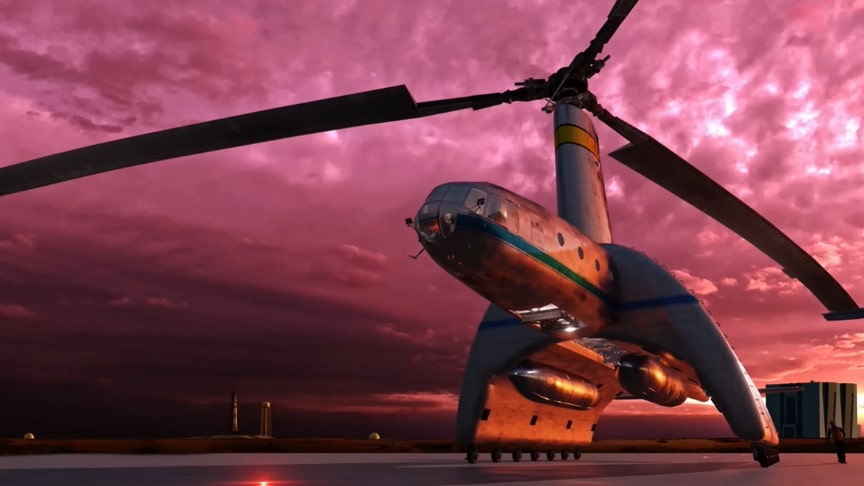 The rotor diameter would be over 120 meters. Empty weight would be over 200,000 kilograms, with a useful load of nearly 250,000 kilograms for a gross weight of a whopping 453,000 kilograms.
Advertisement
The helicopter would then reel-in the booster, rotating it to a horizontal position and snugging it up underneath the helicopter—and then returning it to the launch area or some other destination on land.Watch the video from Hazegrayart:
With internal and external fuel tanks the helicopter would be capable of loitering in the recovery area for up to six hours. Expensive as such a helicopter would have been, the huge aircraft would have paid for itself with the first several recoveries. But long-range planning for the nation's space program was beginning to favor the concept of a reusable space shuttle over single-use rockets, and this recovery helicopter was not funded.