The next generation offshore wind by TouchWind, a Dutch startup that created an innovative single-blade floating wind turbine.Touchwind's wind turbine has only a single blade and does not require complex active pitch control, which can reduce costs and can withstand stronger winds, creating more power generation benefits.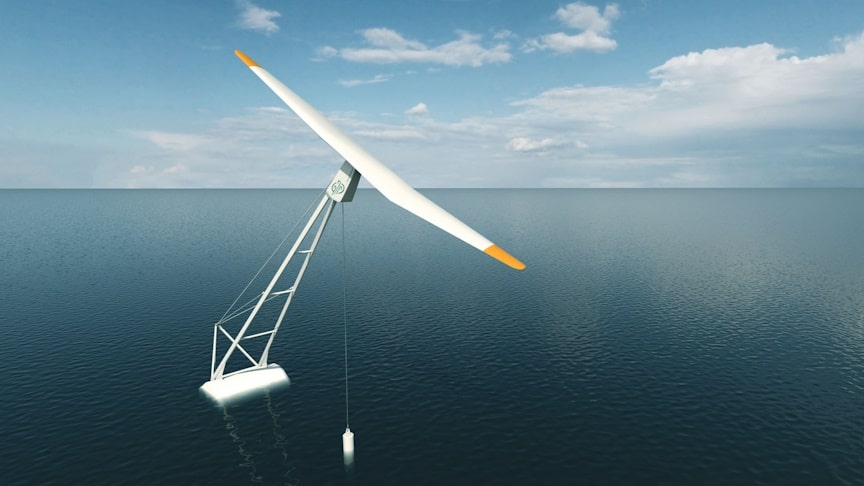 source-image: touchwind
The design of Touchwind is different from the traditional three-blade giant wind turbine that looks like an electric fan. This technology has only one long leaf, which looks like a hang glider, with a barrel hanging in the center, and a huge buoy at the bottom of the wind turbine.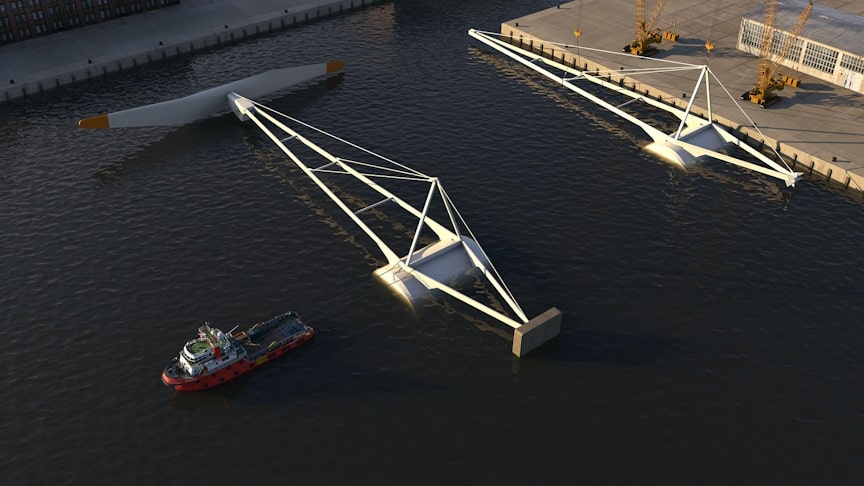 source-image: touchwind
The new single-bladed floating wind turbine generates more power by operating at any storm, at a much lower cost than a traditional one.Current wind turbines are made to stop functioning at wind speeds exceeding 25 m/s. The single-bladed isn't.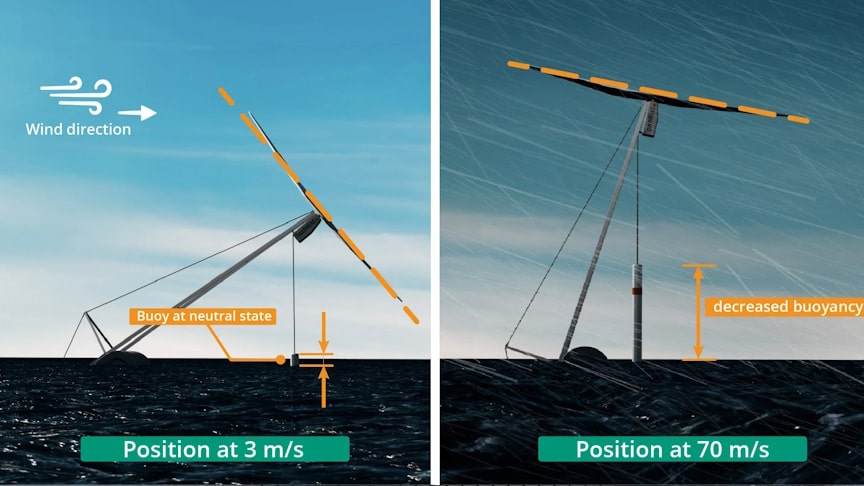 source-image: touchwind
As its rotor automatically finds the right position, it is able to handle wind speeds of up to 70 m/s. The result: more energy.According to Touchwind, the new design can easily be manufactured in any harbor capable of handling the 200 m long blades required for a 12 MW turbine, easily towed to the installation site for attachment to anchors and power cables. .
Advertisement
The propeller is attached to the pole with a slight upward angle. At low wind speeds, the mast will tilt and the propeller will still not touch the water thanks to the support of the float. But when the wind speed increases and the rotor rotates rapidly, it creates lift, similar to the main rotor of a helicopter, pulling the turbine column upright.Therefore, at high wind speeds, the blades are almost horizontal, parallel to the horizon, limiting the possibility of being rotated faster by the wind.
TouchWind's rotor pulls the mast, which results in less conflicting forces within the construction. This makes it possible to make the windmill lighter and more elegant, but most important: a mast that is estimated to be 50% cheaper than that of any current model of wind turbines.