Australia-based company Ungoverned launched the Vendetta late last year, the Vendetta has an articulated snowboard-like deck that the rider stands on, underneath which are two inline snowmobile-like treads. The rider steers by shifting their weight.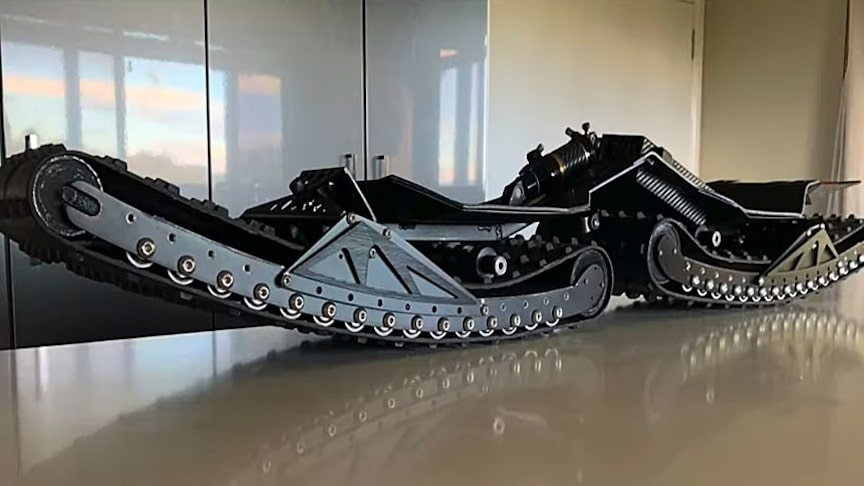 source-image: ungoverned
The Vendetta features a hinged centerline with mountain bike suspension designed to help it climb up and over irregular terrain while keeping both tracks pressed to the ground.Instead of the One's 4-stroke internal combustion engine, though, the Vendetta is propelled by two brushless DC electric motors one for each tread, allowing for variable front/rear traction.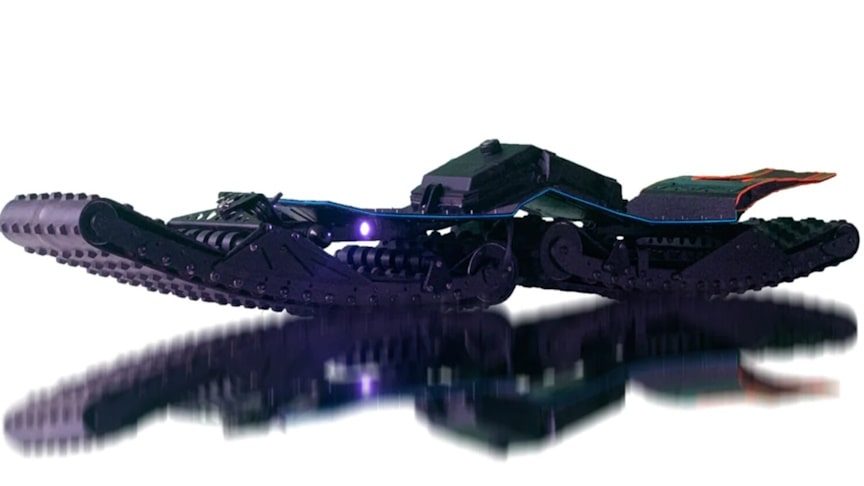 source-image: ungoverned
The Vendetta is also lighter than its predecessor – 19.5 kg vs 49 kg and faster, with a top speed of 50 km/h as opposed to 30 km/h. For use on snow or ice, there are interchangeable holders at the front that can be replaced with skis or blades.
Advertisement
The company claims that the battery lasts 40 minutes, with a slot that allows you to double its life by adding a second battery. The 240V batteries take 8 hours to charge fully. You'll also get a handheld wireless controller to help control the acceleration and braking of the machine.
Batteries are high quality Lithium Ion and include on board Battery Management Systems to guarantee your safety in use, charging and travel.The Vendetta will be priced at around $6,495.00.