The Enigma machine is a cipher device developed and used in the early- to mid-20th century to protect commercial, diplomatic, and military communication. The Enigma Machine was used during WWII by the German Army to get keep messages encrypted.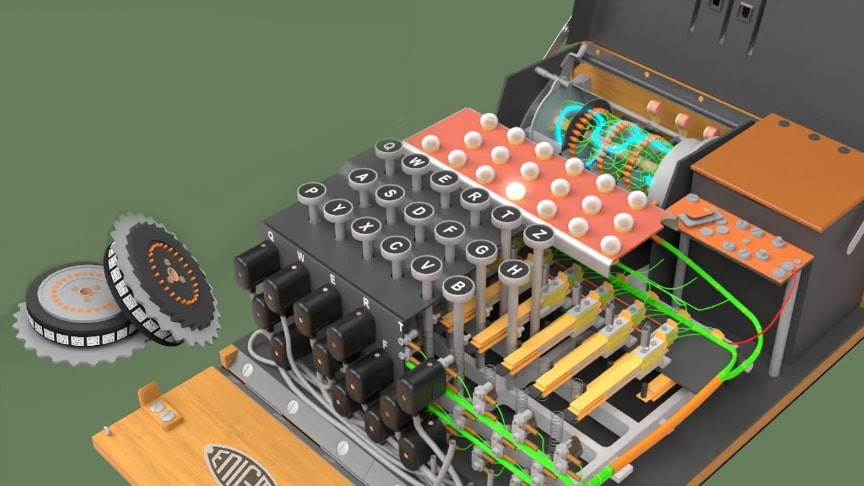 image: Jared Owen
The machine works like an electrical circuit. The rotors towards the back of the machine do most of the scrambling by mixing up the wiring. The plugboard in the front also another layer of encryption.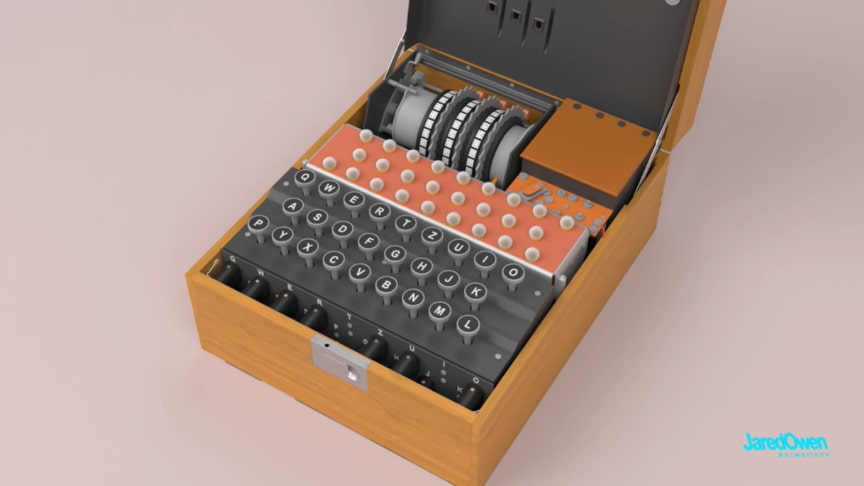 image: Jared Owen
There are 26 keys and 26 letters that can light up. These lights tell you how the keys will be scrambled up.The plugboard in the front also another layer of encryption.
Advertisement
Keyboard mechanism connects or disconnects the circuit to turn on a lightbulb. The path of the wire is difficult to follow so I recommend following it through in 3D! Each time a key is released – the rotors in the back will turn. This is done by the mechanism which includes the actuator bar, ratchet, pawl, and the index wheels.
The security of the system depends on machine settings that were generally changed daily, based on secret key lists distributed in advance, and on other settings that were changed for each message. The receiving station would have to know and use the exact settings employed by the transmitting station to successfully decrypt a message.